Paul Thurrott's Short Takes: Microsoft Ignite 2021 Special Edition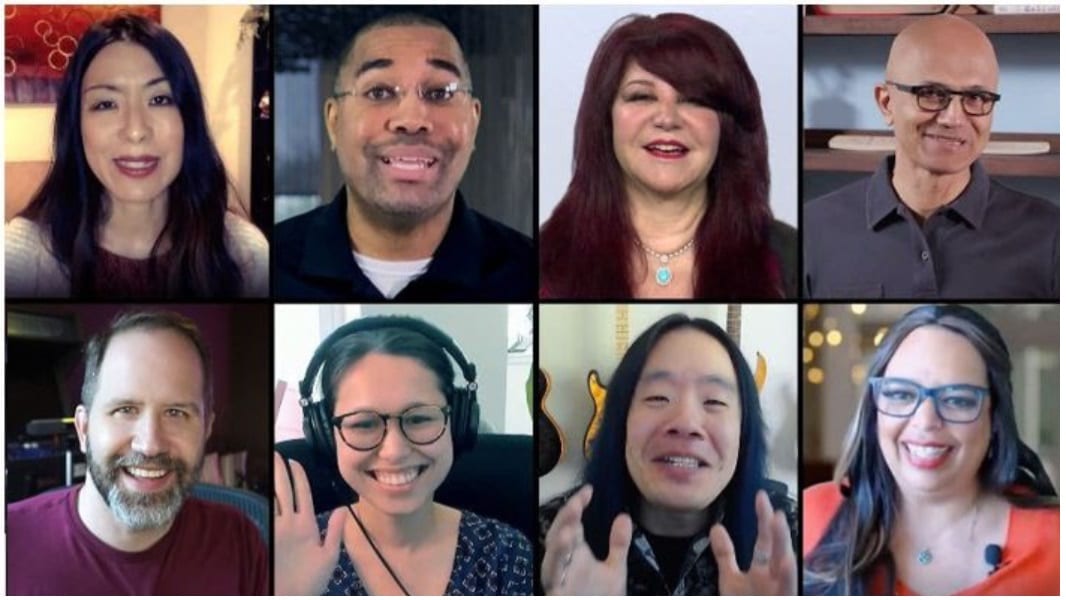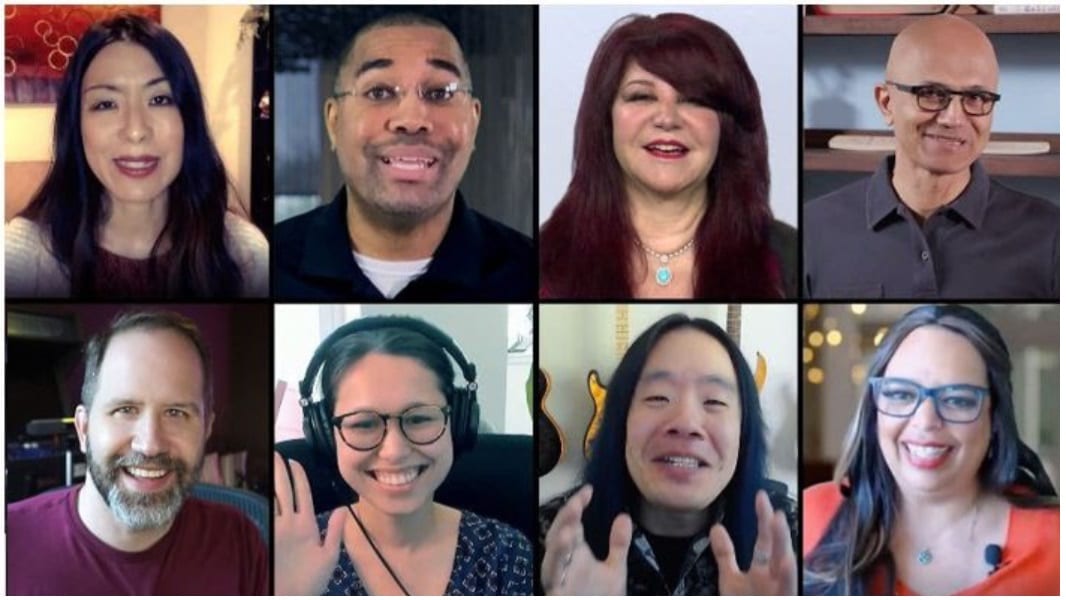 Because Microsoft is having its second Ignite virtual event in five months, this edition of Short Takes looks exclusively at the news the software giant announced at this event. Or, at least some of it.
Note: These news blurbs are based on the information Microsoft provided to the press before the show. There will absolutely be more news which they didn't pre-disclose as well. –Paul
Windows Server 2022 is now in preview
The next on-premises/hybrid version of Windows Server, called Windows Server 2022, is now available in preview. It introduces advanced multilayer security, hybrid capabilities with Azure, and a flexible application platform, Microsoft says, and "secured-core capabilities" based on Windows Defender System Guard and virtualization security models to minimize the risk from firmware vulnerabilities and new forms of malware. Windows Server 2022 also supports faster and more secure encrypted HTTPS connections, features improved hybrid server management, and sports many new Windows Admin Center capabilities.
"Here's Why Bill Gates Still Prefers Android Instead of iPhone"
Well, he is a smart person.
2020's pandemic-triggered WFH requirement is a permanent change
Last year, Microsoft corporate vice president Jared Spataro made waves when he said, very early in the pandemic, that the changes we were then experiencing would be permanent, a "new normal," and that we would never entirely go back to the old ways of doing things. This week at Ignite, Mr. Spataro provided some research data to back up that earlier claim: Fully 80 percent of managers now say that they expect to continue flexible work from home policies even when the pandemic officially ends. But here's one interesting change: Microsoft Teams currently supports up to 20,000 attendees in broadcast mode, but on July 1, 2021, that limit changes to 10,000 attendees, the first indication I've seen from Microsoft that it expects conditions to improve by mid-year.
"Microsoft Transforms Word Documents Into PowerPoint Presentations Using AI"
Just kidding, it's magic.
Yes, Microsoft Teams is getting another metric ton of updates
It wouldn't be a Microsoft Ignite without a laundry list of new Teams features, but then Microsoft has been steadily updating this suddenly core product with abandon for a few years now. Anyway, some of the key Teams advances that the software giant announced this week at Ignite include interactive webinars for people outside of an organization with support for up to 1000 attendees, Dynamics 365 Marketing and Microsoft PowerPoint Live integration, and Microsoft Teams Connect, a way to share channels with people inside and outside of an organization. But my favorite new Teams feature, perhaps, is Dynamic view, which intelligently arranges the onscreen elements in a meeting for an optimal viewing experience; Teams will automatically adjust and personalizes the layout as people join, turn on the video, start to speak, or begin to present in a meeting.
"Microsoft Edge Canary makes Vertical Tabs panel more flexible"
Now, they can display at a 45-degree angle.
Microsoft Teams is getting some new hardware, too
In addition to its burgeoning collection of features and add-ons, Microsoft Teams also supports unique hardware devices, such as Teams Displays, headphones, speakerphones, desk phones, and more. And new from Ignite is a new range of Intelligent Speakers that can identify and differentiate the voices of up to 10 people talking in a Microsoft Teams Room. "With these speakers, attendees can use the transcript to follow along or capture action knowing who in the room said what," Microsoft notes. "Whether you are working remotely or following the meeting in the conference room, you can effectively see who said what during the meeting." These speakers very closely resemble low-end Alexa Echo or Google Assistant-based smart speakers for consumers, and they will come from a variety of hardware makers.
"Scientists uncover four reasons why Zoom makes us so tired"
Number 1, it's not Microsoft Teams.
Viva la Viva! Or something
Microsoft announced its Viva experience platform for employees a few weeks ago, for some reason, and not at Ignite like it should have. But this week, it is moving forward with some new Viva components, including Viva Connections, a module that provides a curated, company-branded experience for, conversations, and other resources. Effective immediately, the desktop experience for Viva Connections is generally available for all customers with a SharePoint license. Additionally, a new Home tab is coming to Viva Insights, directly from within Teams. The virtual commute experience that Microsoft announced in late 2020 will begin rolling out soon as part of the Viva Insights app. And the Viva Learning app for Teams will enter public preview starting in April, Microsoft says.
"Microsoft Teams Panels wants to make your meetings easier when you're back in the office"
You can just call in from your desk.
Power Platform surges forward
Microsoft's Power Platform has really put the low-code/no-code movement on the map, and this week Microsoft is announcing a full slate of improvements that should really put it over the top. First up is the Power Automate Desktop app for Windows 10 users, which lets users automate tasks across one's favorite applications. Microsoft Power Fx, which leaked a week ago, is a low code, open-source computer language for logic customization across the Power Platform. Power BI Premium, now in public preview, provides a unified self-service analytics and enterprise BI experience for all users in an organization. And Power Virtual Agents pick up new AI capabilities that help optimize chatbots and help them learn and improve over time.
"Microsoft is trying something different to prevent Windows 10 updates from failing"
Maybe just ship fewer of them?
Microsoft brings AI to the edge
A new platform called Azure Percept, now in public preview, brings AI capabilities to edge computing solutions. It includes a development kit with an intelligent camera called Azure Percept Vision, plus a getting started experience called Azure Percept Studio that guides customers with or without a lot of coding expertise or experience through the entire AI lifecycle. Azure Percept Vision and Azure Percept Audio, which is separate, connect to Azure cloud services and include embedded hardware-accelerated AI modules that enable speech and vision AI at the edge, or during times when the device isn't connected to the internet. Microsoft is also working with third-party silicon and hardware makers to build intelligent edge devices that are certified to run on the Azure Percept platform.
"Apple Reopens All 270 Retail Stores in the United States"
Yeah, they were really struggling to sell iPhones without those stores.
Even Microsoft Outlook is getting updated
While Microsoft is rumored to be replacing all of its Outlook clients with a new universal client based on web technologies, it isn't overlooking the existing Outlook solutions or their many millions of users in the meantime. A new feature called Outlook calendar board provides a free-form alternative view to the traditional calendar grid view in Outlook on the web for commercial customers. And a new suggested times feature will soon start rolling out to Outlook mobile; it uses AI to suggest times when participants are available for meetings, which can be hard to see on a small screen.
"Gatorade Created a Wearable Patch That Tells You How Much Gatorade to Drink"
If it was based on science, it would always say "none."