Microsoft Expands Teams Lineup with new Hardware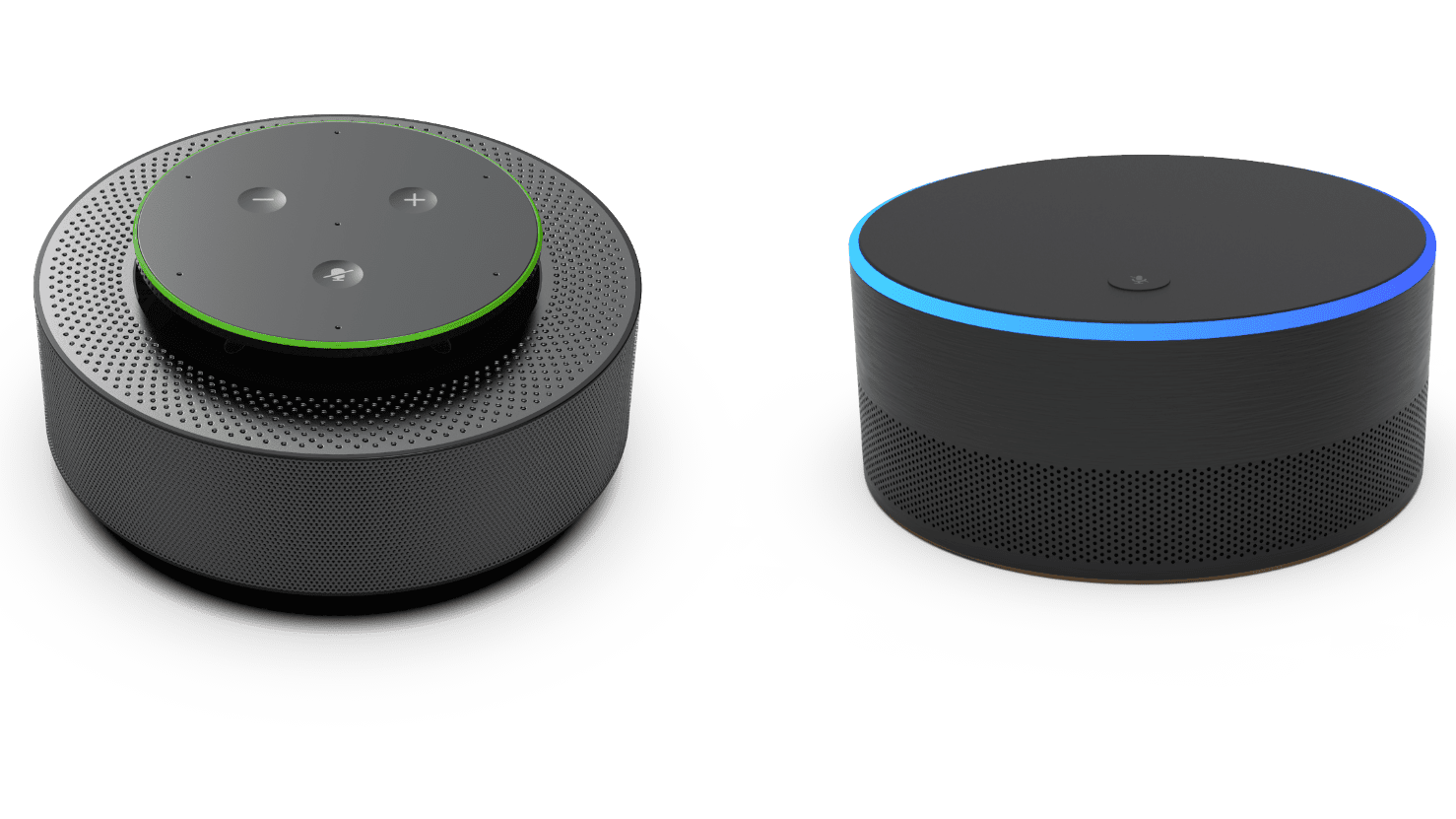 This week, Microsoft is hosting its first spring Ignite, which is kinda-sorta part of Ignite 2020 but happening this month. What this means for you is that there are a lot of announcements coming this week related to productivity and infrastructure updates.
And to little surprise, there are quite a few Teams announcements this week including new hardware. Specifically, there are new 'Intelligent Speakers', a new Dell monitor that is certified for Teams and new 'video bars' that are peripherals that attach to your PC that turns the device into a high-quality end-point.
The new 'Intelligent Speakers' as Microsoft calls them, are likely the most interesting new hardware to come out of Ignite. These puck-style speakers, which will be available in the second half of 2021, can transcribe your meetings and track up to 10 people in a meeting.
By using a 7-array microphone and a little dash of Microsoft's AI, the idea is that you can integrate one of these speakers into your meeting rooms and the conversations will be transcribed. With much of the world operating in a remote scenario, transcriptions of meetings have shown their value for making it easier for those who cannot attend to stay tuned in but also the ability to index the content for later referencing the material.
The reason why this has worked well with remote scenarios is that everyone has their own microphone and (hopefully) a strong connection to the Internet. This makes it easier to isolate speakers and transcribe conversations but once we are all back in the conference room, Microsoft is trying to make sure that you have the ability to transcribe those meetings too.
Microsoft demoed this type of feature a couple of years ago at Ignite as the next evolution for the meeting. It was sometimes known as the 'cone of shame' as that was the shape of the device used in the demo but the new puck-style speakers look like a smart evolution of not only the cone but also making content and decisions in the meeting more accessible.
Along with the new pucks, there are newly certified monitors like the Dell Video Conferencing Monitor and the Poly Studio P21. These monitors integrate a microphone, speaker, camera and lights (only in P21). The new P15 Video Bar from Poly is an easy-to-mount peripheral that transforms an existing monitor into a high-quality Teams endpoint. Another Teams certified peripheral, the new Cam130 by Aver (above) integrates lights into the webcam to help you look your best on those 10hr budget review meetings.
These new hardware solutions are the natural evolution of Teams. With the platform well over 100 million daily users, there is certainly a market for dedicated hardware for this application and the intelligent speakers are also going to help fill a gap where transcriptions may not always occur.
Even though hardware for Teams is not entirely new, there are headsets and even Surface Hub is a Teams-device, the announcements today at Ignite will help Microsoft and its partners further cement the application as the backbone of modern productivity.