Back in 2015, Microsoft announced Delve and over the years, the tool has evolved, and quite frankly, Office 365 has matured. And by matured, I mean its market position has shifted and Microsoft 365 is generally what we refer to as the company's productivity suite these days.
Delve is a tool inside of this productivity suite that tries to surface relevant content and insights that are tailored to your own productivity universe. You can find the tool today by going to Office.com and logging into your tenant (assuming you have the correct licenses) but if you used the stand-alone apps, bad news is on the horizon.
Microsoft has announced that it will be retiring its Delve mobile apps for iOS and Android. While your thoughts may pivot to Delve going away, and that's a natural assumption, the technology behind the service is already baked into other applications.
The company is recommending (MC242486) that you use Outlook Mobile as that application has the search functionality and incorporates some of the features of Delve instead of the stand-alone apps. While it's not quite the same experience as the dedicated applications, after June 1st, 2021, the existing applications will no longer work – Microsoft removed the Delve apps from iOS and the Google Play store on March 1st.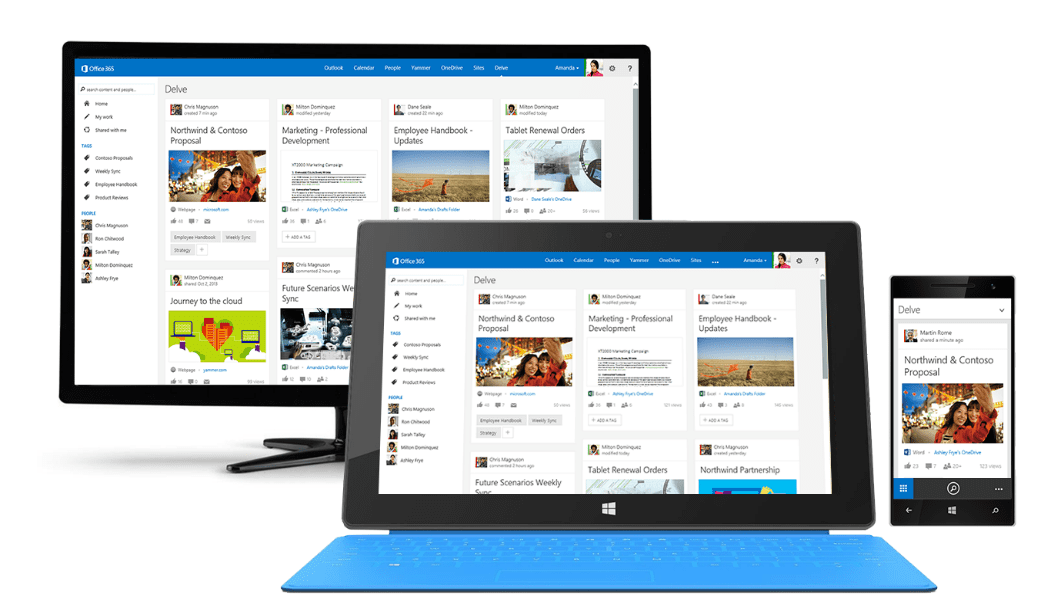 For now, the desktop experience is still in place inside of Office.com but when you look back at the announcement post of Delve, you can see how this technology has been incorporated into many of the company's existing applications and services.
Here is how the company initially described the service:
"With easy search and discovery capabilities of Delve, you can learn about a coworker before a meeting, hit the ground running on your new assignment, and stay in the loop on the latest updates from your team. Delve brings the right information to you proactively, saving you the time you used to spend riffling through email threads, asking around or looking for documents."
When you read that description, you can begin to understand why mobile apps are likely no longer a priority. These features are being added to other applications but the functionality of Delve is still important as it's a customized experience when interacting with the Microsoft Graph. And considering that the graph API is a critical component to nearly everything Microsoft does, even though the apps are going away, the technology is not.