Microsoft is Finally Including Visio in Microsoft 365 But There's a Catch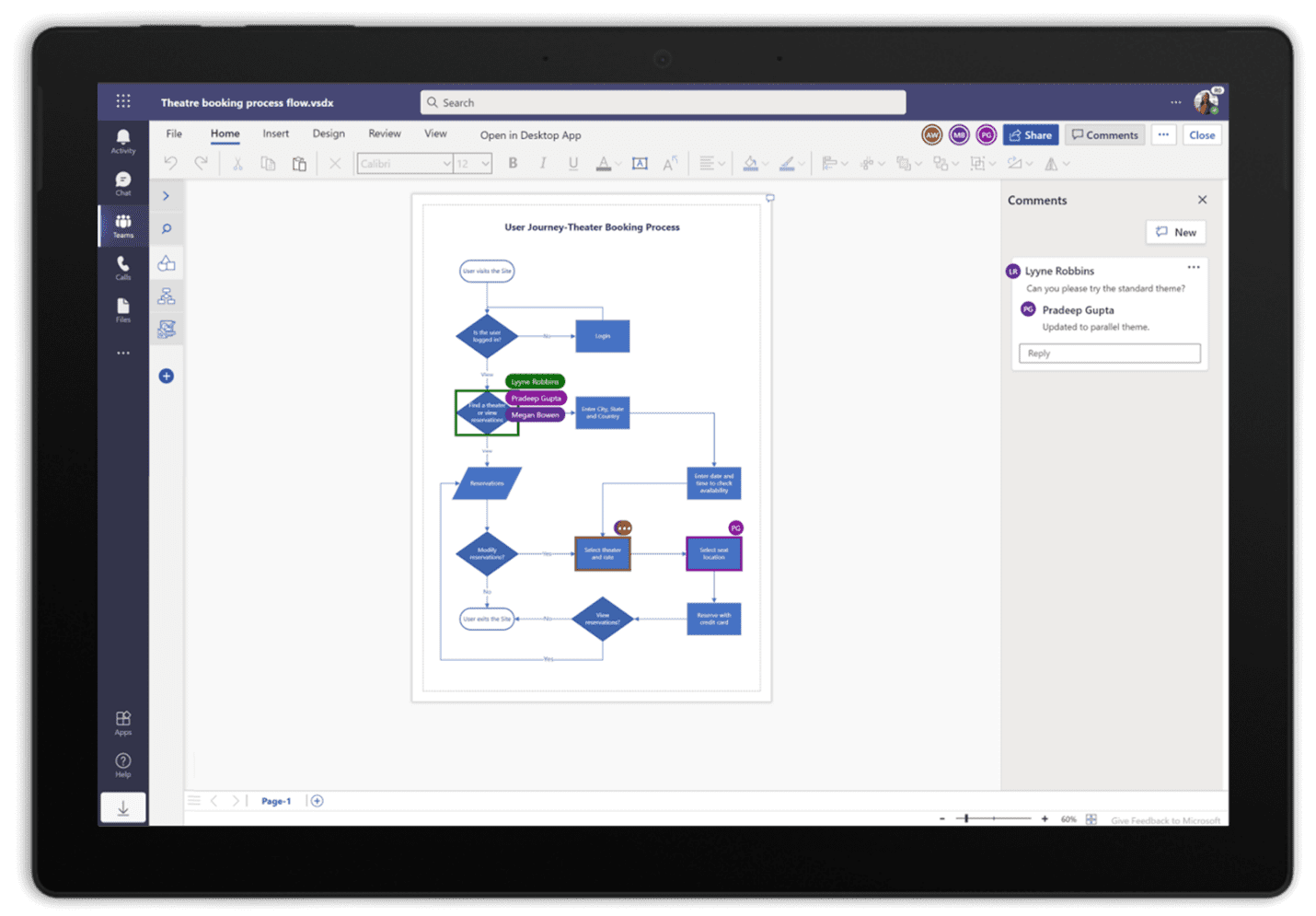 For years, Microsoft has been pitching Office 365 and eventually Microsoft 365 as the premier productivity suite for individuals and corporations. The suite of tools provides robust solutions for creating, documenting, controlling, and securing corporate content but one of the company's own apps has been on the outside looking in from the basic SKUs.
Visio, the company's diagramming solution is coming to Microsoft 365 for no additional cost to commercial license subscribers but the news is not all perfect. In the announcement post, Microsoft says that a "lightweight" version of the Visio web app is coming to Microsoft 365 starting in July.
So what exactly is the "lightweight" version of Visio? This version of the tool will allow business users to create, edit, and share professional diagrams. But for the power users, you will still need a license which puts a damper on this announcement; Microsoft will continue to require Visio Plan 1 or Plan 2 for advanced capabilities for Visio.
According to Microsoft, the Visio web app in Microsoft 365 will be available for the following licenses: Microsoft 365 Business Basic, Microsoft 365 Business Standard, Microsoft 365 Business Premium, Microsoft 365 Apps for business, Office 365 E1, Office 365 E3, Office 365 E5, Office 365 F3, Microsoft 365 F3 (includes Office 365 F3), Microsoft 365 E3 (includes Office 365 E3), Microsoft 365 E5 (includes Office 365 E5), Microsoft 365 Apps for enterprise, Office 365 A1, Office 365 A3, Office 365 E5, Microsoft 365 A1 (one-time, per-device license paired with free Office 365 A1 per user licenses), Microsoft 365 A3 (includes Office 365 A3), Microsoft 365 A5 (includes Office 365 A5).
The good news here is that this should make it a lot easier to use Visio in your organization with the viewing, editing, and basic creating processes now available as part of the service that you are already paying for on a monthly basis. But it's not the full application and there are still limits in place as you can only use the web app which means for anyone who is using the app in a serious workflow will still end up paying for the license.
But, for casual use and basic workflows, something is better than nothing. Be on the lookout for the lightweight version of Visio arriving in your tenant in July.