To say that this year has upended the traditional way of holding meetings is a slight understatement. Everything that involves being within a confined space of another person is now being re-thought and for millions of workers; the new office is your home.
Coming by the end of the year, enhancements to the Teams Rooms capabilities will make social distancing easier and touchless meeting experiences simpler to manage and manipulate.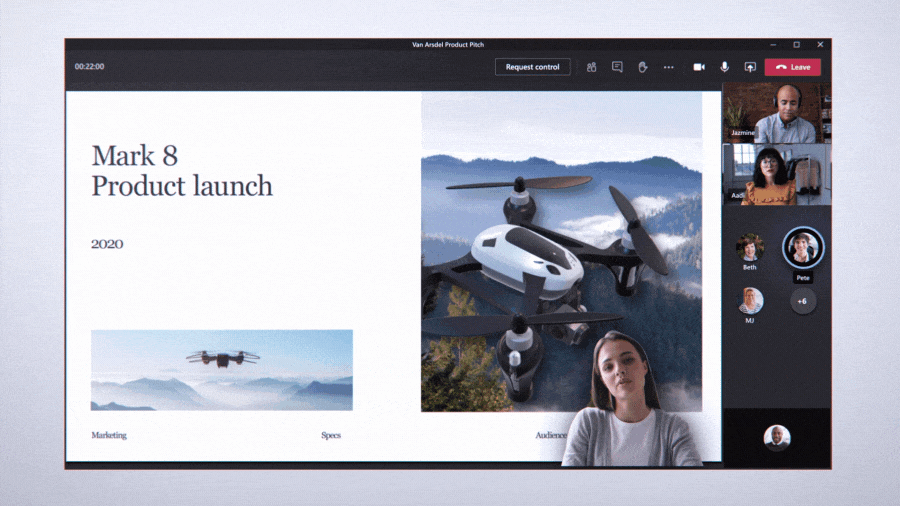 These are the new features that will be available by the end of the year:
Meeting room capacity notifications. Using data from meeting room cameras equipped with people-counting technology, this feature alerts in-room meeting participants if the room is over capacity based on capacity data defined by the IT administrator.
Room remote for Microsoft Teams Rooms. Through a new experience in the Teams mobile app, a user can control in-room devices without touching the center console. Controls include join and leave the meeting, mute and unmute the room, adjust audio volume, and turn cameras on and off.
Support for Cortana voice assistance on Microsoft Teams Rooms. With a simple spoken command, users can join and end the meeting without touching the room console. Additional commands will be added over time.
Proximity Join on Surface Hub. Users can join a meeting on Surface Hub from their own PC or mobile device. In the meeting pre-join experience, the nearby room audio device will populate, allowing users to select the room device they want to use, and join using the meeting room audio and video. Meanwhile, the user's personal PC or mobile device joins automatically muted to avoid audio feedback. This experience is also currently available for Microsoft Teams Rooms.
Teams casting for Microsoft Teams Rooms. For ad-hoc, in-person sessions, Teams casting allows you to wirelessly connect and display content on a nearby Teams Rooms device directly from a smartphone. Over time, this capability will also be made available to PCs.
Teams panels. This new category of devices can be mounted outside a meeting space to streamline space management, providing users with the ability to view space and meeting details, reserve a space, view upcoming reservations and easily identify current availability status. Users can also view the building floor plan and book another room using the "Nearby Rooms" feature.
Coordinated meetings on Microsoft Teams Rooms and Surface Hub. Surface Hub and Microsoft Teams Rooms device coordination enables users to operate both types of devices in the same room, during the same meeting. One device manages the audio and video while the other joins automatically muted to avoid audio feedback. With this feature, users can maximize screen real estate by using the front of room display to show attendees in the meeting gallery, while Surface Hub is used to conduct a collaborative whiteboarding session. With the whiteboard experience on Surface Hub and Microsoft Whiteboard in Teams, people can draw and ink together on the same canvas, no matter their location. Additionally, Microsoft Teams Rooms and Surface Hub will display new video gallery views including the 7×7 grid view and Together mode.
New meeting room management capabilities in the Teams Admin Center. Teams Admin Center now offers an improved portal experience for managing calling and meeting devices including Teams phones, Teams displays and Teams Rooms, all from one location. New features include device health monitoring alerts for immediate troubleshooting and secure delegation to a dedicated device management admin role or Microsoft partner.
Microsoft is investing heavily in the Rooms experience and for good reason. One of the key benefits of Teams is that the platform is versatile enough to work in call centers, conference rooms, and other scenarios that pure chat-based tools cannot accommodate.
With these new features, coupled with tools like the Surface Hub, Teams can replace many third-party applications that were previously utilized for niche scenarios. This is the value the company pitches with Microsoft 365 and by adding more features and functionality, their hope is that organizations will move into higher SKUs that may cost more but when compared to using another service, can save the customer money each month.