Google Apps for Work Now Offered for Free During Transition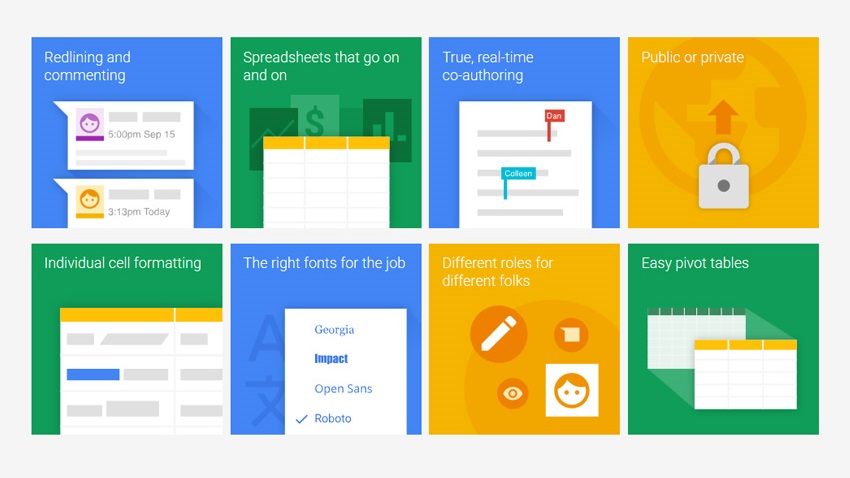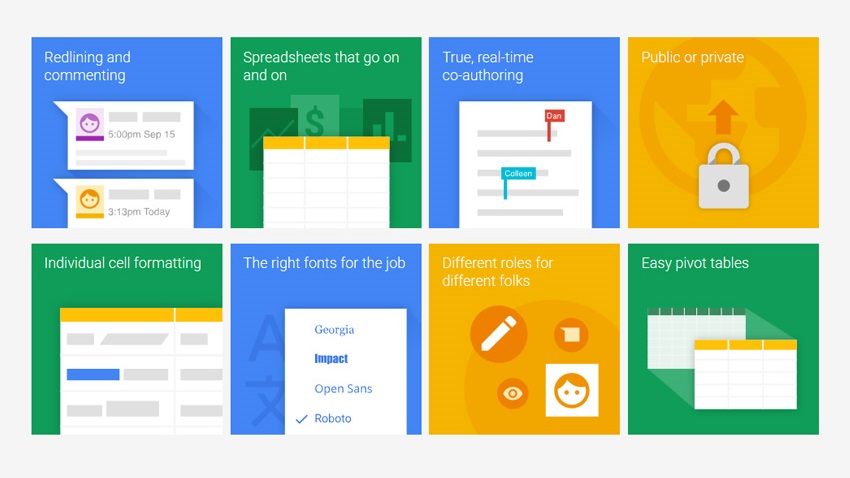 In a bid to steal more business users from Microsoft, Google this morning announced that it would wave the fees on its Google Apps for Work online productivity offerings for businesses until their current enterprise agreement (EA) runs out. Google also claims that Google Apps for Work will be less expensive for many businesses than Office 365.
"If you're worried about switching to Docs because you still have an enterprise agreement (EA) with another provider, we'll cover the fees of Google Apps until your contract runs out," Rich Rao, the head of sales for Google Apps for Work writes in a post to the Official Google for Work Blog. "We'll even chip in on some of the deployment costs and set you up for success with one of our Google for Work Partners."
Google Apps for Work comes in two basic plans: Google Apps, which costs $5 per user per month (or $50 per user per year), and Google Apps with unlimited storage, which costs $10 per month per user (or $120 per user per year).
Each plan includes a business email address, video and voice calls through Google Hangouts, integrated online calendars, access to Google Docs (word processing), Google Sheets (spreadsheets) and Slides (presentations) on the web and mobile devices, project-based web sites (sort of a SharePoint alternative), security and admin controls and 24/7 email and phone support.
Where the basic offering includes 30 GB of online storage per user, the unlimited storage option obviously offers more storage (though it's capped at 1 TB for organizations with 5 or fewer users), advanced admin controls for Google Drive, audit and reporting insights for Drive content and sharing, Google Vault for eDiscovery covering emails, chats, and documents and other files, file exporting, email archiving, message retention policies, and support for litigation holds on inboxes.
Obviously, these plans compete with Microsoft's numerous Office 365 commercial offerings, which range in price from $5 per user per month to $20 per user per month. But virtually all of Microsoft's plans (from $8.25 per user per month) offer access to the full Office desktop applications—Word, Excel, PowerPoint, Outlook, Publisher, and OneNote—on up to 5 PCs and/or Macs per user, offering functionality that Google can't provide. And Microsoft of course offers hybrid deployment options that are not available from Google either.
Still, Google should see some success from newer and smaller businesses that would be more likely to adopt simpler, purely cloud-based solutions. And as these businesses grow, Google is further likely to gain more ground on Microsoft.
"If you have a qualifying contract for productivity software, such as an enterprise agreement, you can use Google Apps at no charge until your old agreement expires," The Google Apps for Work web site explains. "Change can be hard, but Google for Work Partners can help. Google will help fund deployment services from a participating partner. You can start using Google Apps for Work today, you won't pay until your current enterprise agreement expires, and your bill could go down by as much as 70 percent."
That latter figure is based on "typical scenarios involving basic Microsoft Enterprise Agreements with no dependencies" and savings are not guaranteed, Google says. The firm provides a TCO comparison of Google Apps and Office 365 over 6 years to back up this claim if you're interested.
Google's offer is only available in the United States and Canada. You can find out more at the Google Apps for Work web site.