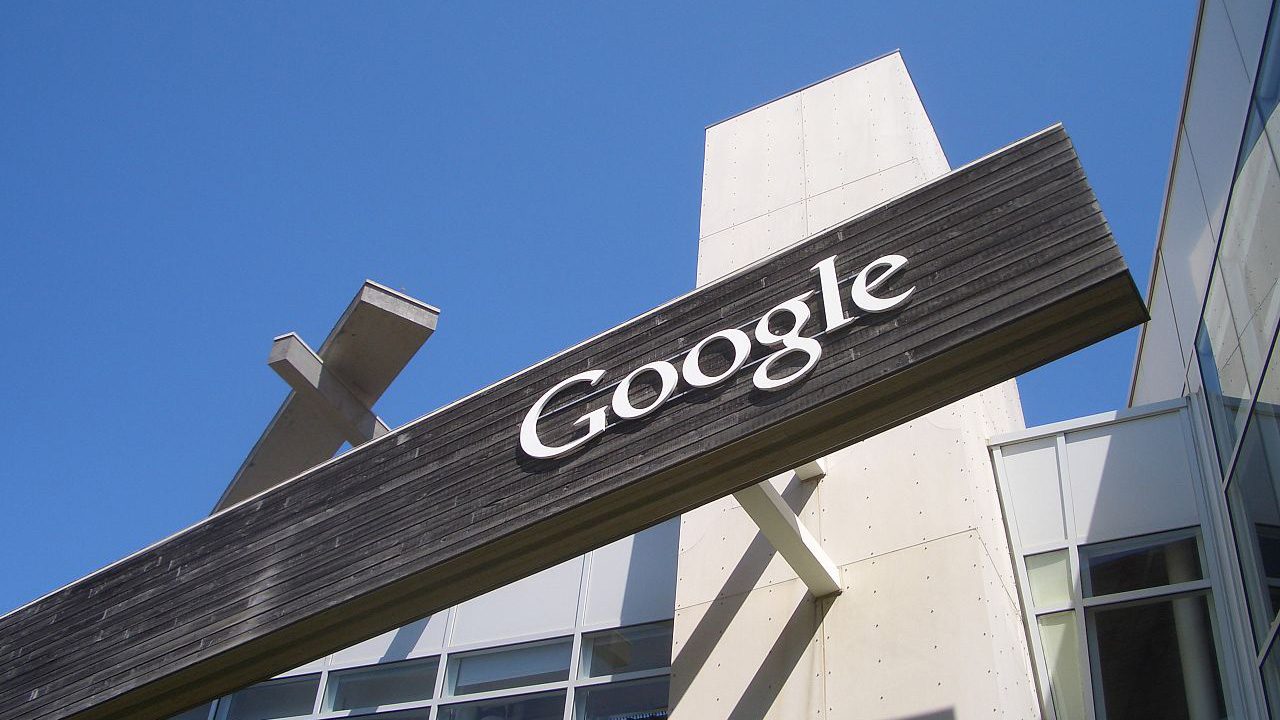 Google launched its enterprise cloud app suite under the Google Apps Premier Edition brand in 2007. Later renamed Google Apps for Work, it was rebranded as G Suite in September 2016 and is the bitter and enduring competitor for Office 365. Industry pundits agree that the two companies are locked in battle to transition customers to the cloud. In a February 2016 study, Gartner noted:
"Among public companies using cloud-based email, Microsoft is more popular with larger organizations and has more than an 80 percent share of companies using cloud email with revenue above $10 billion," said Jeffrey Mann, research vice president at Gartner. "Google's popularity is better among smaller companies, approaching a 50 percent share of companies with revenue less than $50 million."
Its major competitor status means that Google exerts a huge influence over the development of Office 365. Microsoft always has one eye on what Google is doing.
Google Set Cloud Standards
In many ways, Google set the standards by which cloud applications are measured today. For example, Google was the first cloud provider to make a 99.9 percent SLA the expected norm. In addition, Google blazed the trail to prove that the browser could be used as a fully-functional client for common office applications such as word processing and spreadsheets. In short, Google demonstrated that users could depend on the cloud to get real work done.
In the 2007-2011 period, Google experienced a lot of success in convincing on-premises customers to move to the cloud. At that point, the action was all around email. Microsoft's offering was BPOS, which suffered from reliability problems. Google used their advantage to target and win over a number of Exchange customers. Everything changed with the launch of Office 365 in June 2011. Microsoft's cloud suite boasts as good a reliability record and is an easier and more logical option for Microsoft customers to take. Few new announcements now tell of Google winning customers away from Microsoft.
Comparing G Suite to Office 365
Today, it's probably fair to say that Google's strength lies in the small-to-medium space, whereas Microsoft's is in the enterprise, as evident when companies such as Facebook select Office 365 over Google. The two companies compete aggressively in all markets on an ongoing basis, a factor that at least partly accounts for the rapid pace of new feature introduction for applications. Moving from the original cloud focus on email, the Google and Microsoft suites both include a range of cloud applications, summarized in Table 1.
Microsoft Office 365
Google G Suite
Email
Exchange Online
Gmail
Calendar
Exchange Online
Calendar
Team collaboration
Office 365 Groups

Yammer

Groups
Personal and team file sharing
OneDrive for Business
Drive
Document authoring
Word
Google Docs
Spreadsheets
Excel
Sheets
Presentations
PowerPoint
Slides
Audio and video calls
Skype for Business
Hangouts
Company Intranet
SharePoint Online Team Sites
Sites
EDiscovery
Security and Compliance Center
Vault
Table 1: Comparing Microsoft Office 365 and Google G-Suite
A simple table always delivers a simple comparison. Table 1 doesn't include some of the features available in Office 365, including:
Office Graph
Sway
Office 365 Video/Microsoft Stream
Delve (but no one can ever say that Google doesn't do search well)
MyAnalytics
Advanced Security Management
Equivio Advanced eDiscovery
The assertion can also be made that Google does not have the same kind of enterprise-centric ecosystem developed around Azure Active Directory (or directory services in general), including features such as Azure Information Protection.
Both suites provide migration utilities to help companies move data into the cloud. Microsoft's Office 365 Import service boasts the ability to ingest data from multiple sources, including PSTs, on-premises SharePoint and file servers, and multiple third-party data sources such as Bloomberg.
Customization
The customization features in G Suite are weaker than in Office 365, where PowerShell delivers Microsoft an advantage for automating common management operations through scripting while Flow, PowerApps, and the Microsoft Graph APIs provide programmatic access to data. However, Google does have Apps Script, which can be used to develop add-ons for Sheets, Docs, and Forms.
Clients
Both suites deliver good browser and mobile support for their applications across a range of devices. Both support offline working, with Microsoft offering Outlook for email, calendar, and groups and OneDrive for Business for offline access to documents, presentations, spreadsheets and anything else stored in a folder. Google supports offline access for Gmail, Calendar, and Google Docs if you use the Chrome browser, which is a reasonable assumption to make if you opt for the Google suite.
Many users build their business life around Outlook. Google provides G Suite Sync, a plug-in for Outlook to allow access to G Suite mail, calendar, and contacts, but this is a poor substitute for the functionality available when Outlook connects to Exchange Online. A plus point for Google is that it supports older versions of Outlook back to Outlook 2003, while Microsoft insists that tenants deploy and use more modern versions.
Microsoft has poured effort recently into the Outlook family. The Outlook apps for iOS and Android have been called "the best mobile client for Gmail" while Outlook Web App (OWA) continues to receive new features on an ongoing basis. Outlook 2016 is highly functional, if complex, and includes the ability to work with Office 365 Groups to expose team-based collaboration.
There's no denying that Microsoft has an advantage in that many users working in businesses are familiar with the Office desktop suite. The transition from on-premises storage to cloud storage is relatively easy with OneDrive for Business, especially with the new version of the synchronization client.
Although some hate the Gmail interface and have difficulty making the transition from Office apps to the Google equivalent, it's also true that many people use the Google consumer technology at home and therefore have a very smooth transition to the business apps.
In some respects, the Google apps enjoy an advantage because all of their apps are cloud-based and designed to work together in a very natural way. Google refers to their apps as "intelligent" with "real-time collaboration built in from the start". Microsoft was handicapped in this area because of the legacy of hundreds of millions of users of Exchange, SharePoint, and Office restricted their ability to evolve to create better and more complete integrations as quickly as they perhaps should have. However, applications such as Office 365 Groups and the gradual influence of Skype for Business across Office 365 proves that Microsoft can deliver an integrated approach to collaboration and there's no doubt that Microsoft absorbed some lessons from Google when it built the online versions of the Office apps and new applications such as Sway.
Hybrid – A Huge Microsoft Advantage
Microsoft's ability to support hybrid environments is a huge positive for enterprises who want to keep some workload on-premises, including those who will eventually move everything to the cloud but need to move gradually. Unified directories and the ability to transfer mailboxes quickly and easily from one environment to another is a plus point for administrators who don't want to conduct a big-bang migration. SharePoint also supports hybrid scenarios to accommodate the gradual transfer of work from on-premises to the cloud, including the ability to have on-premises content show up in unified searches.
Security and Privacy
Both suites expend huge effort to protect customer data and security, including when data is in transit across the Internet. Both support Information Rights Management (IRM) and Data Loss Prevention (DLP), but Microsoft has an edge in both areas because of its application of IRM and DLP to non-email workloads. Microsoft rights management templates applied through email transport rules and Office 365 Message Encryption provide additional levels of control over how email and documents can be protected for internal and external use.
Data Sovereignty
The location of data at rest has become an increasingly important issue as larger global businesses move to the cloud. Microsoft has a wider distribution of data centers globally for both Azure and Office 365, including in important countries such as the U.K., Germany, Japan, Hong Kong, India, Canada, and Australia, with announced plans to move into France and other countries. Microsoft has also set down an important principle where a local data trustee oversees operations in Germany. By comparison, Google's data centers are mostly concentrated in the U.S. and Western Europe.
Cost
The standard G Suite cost of $5 per user per month is cheaper than any Office 365 plan, while even the more expensive G Suite with unlimited storage and Vault (archiving and eDiscovery) only costs $10 per user per month. However, it's difficult to compare the Google plans against the Microsoft plan because of the influence that the Office desktop suite has on pricing. If you want Office, you'll have to pay for it, one way or another. Another thing to take into consideration is the price of add-ons from Microsoft or ISVs, which often increase the real average cost paid per seat.
Storage can also be a factor in costing one plan against another. For instance, Exchange Online mailboxes are assigned a default 50GB quota. Recoverable Items and archive mailboxes increase the amount of data a user can consume, but only if they have an appropriate license. SharePoint Online provides tenants with a base of 1TB plus 0.5GB per licensed user with extra storage available at additional cost. The basic Google plan assigns 30GB to mailboxes and files, but the unlimited plan is just that, all of which proves that storage is so cheap now that it is sometimes difficult to figure out how to fill it all, even if you import PSTs and other data.
The low-cost entry point is definitely a plus point for Google, even if Microsoft has a $4/month K1 (kiosk) plan that it can propose if a customer wants a low-cost solution. In reality you can end up spending a lot more money on Office 365 licenses, especially if you go for the E3 or E5 plans and add on some options such as Azure Active Directory Premium. However, the point is that the price you pay should reflect the functionality needed by the business. If G Suite basic provides sufficient to meet those requirements, you'll get it for $5 per user per month. But if you work in a complex multinational and need advanced eDiscovery, compliance, or want to host large-scale dial-in teleconferences and have a preference for the Office suite, you'll end up paying a lot more for Office 365 licenses.
Discounts are always a factor when large enterprise deals are inked, so the list price is really only a guideline for starting a conversation about contracts.
Mobile Device Support
Both suites provide methods to manage mobile devices using cloud consoles, including functions such as the application of device policies and the ability to remote wipe devices. Apart from the basic mobile device management provided in the Exchange Online Administration Center, Microsoft customers can buy licenses for the Enterprise Mobility and Security product to gain additional capabilities.
Summary
The decision as to which cloud suite to use can be difficult. If you use Microsoft on-premises server technology today, the natural route forward is to Office 365, especially if users are attached to Outlook, Word, Excel, and PowerPoint. All of the tools exist to make the transition as easy as possible and Microsoft will facilitate the migration with its FastTrack program. However, if you don't use Microsoft servers or operate a mixture of servers such as SMTP email or IBM Notes, then a migration to G Suite might be a good decision.
If in doubt, the best idea is conduct test deployments of both suites and measure their performance against the criteria listed above plus user acceptance, compatibility with legacy files and applications, and so on.
Follow Tony on Twitter @12Knocksinna.
Want to know more about how to manage Office 365? Find what you need to know in "Office 365 for IT Pros," the most comprehensive eBook covering all aspects of Office 365. Available in PDF and EPUB formats (suitable for iBooks) or for Amazon Kindle.
Related Article: