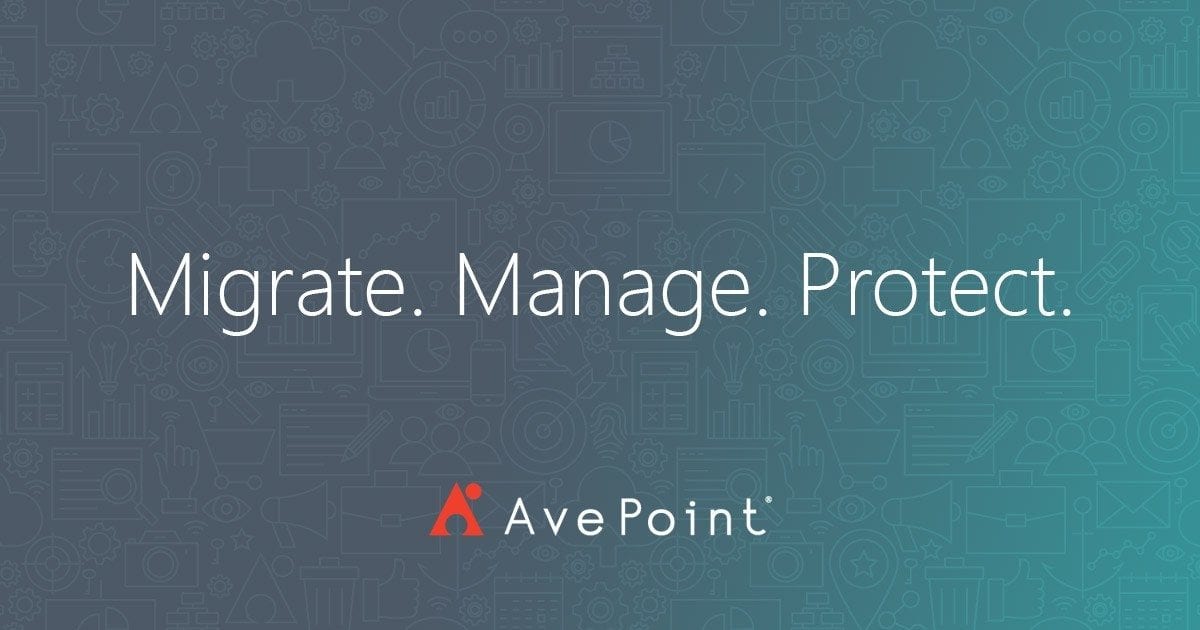 In the world of Microsoft 365, there is an entire economy dedicated to providing services that link into Microsoft's productivity portfolio. These are often known as MSPs or managed service providers and sometimes known as VARs, or value-added resellers.
While MSPs and VARs are different types of services, the net result is that under the umbrella of Microsoft 365, the MSP and VAR ecosystem is vibrant and with Microsoft on a healthy trajectory upward, the outlook continues to be positive. In fact, Petri partially lives in this ecosystem as we provide deep technical guides, how-to, webinars, and virtual conferences to help educate our readers about the products and services but today, one partner, AvePoint, is hitting a major milestone.
AvePoint is passing a significant milestone today by becoming a publicly listed company on the NASDAQ. With more than 7 million AvePoint cloud users and a global workforce that was pushed deeper in digital collaboration in 2020, AvePoint is going public to capitalize upon the rapid growth of Microsoft 365.
Earlier this week, I had the opportunity to talk with Dr. Tianyi (TJ) Jiang, the CEO of AvePoint, about where the company is headed and what makes AvePoint stand out in a marketplace that is becoming increasingly competitive.
AvePoint was founded in 2001 and has been operating in the Microsoft 365 space for decades. Microsoft 365 is a relatively new term but AvePoint found its footings with SharePoint 2003 by building a tool that streamlined the migration of data between iterations of the software. It's this tenured history with the tools that Microsoft has created that provides them with a unique advantage when compared to new entrants into the market.
Specifically, when asking Jiang about the company's competitive advantage, he noted that AvePoint is "mature and nuanced around the complex workloads like SharePoint and Teams that allow us to drag up the platform play as we cover the entire Microsoft 365 ecosystem". It's the experience that AvePoint has gained during the past two decades that they believe sets them apart from other players in this segment.
During the past several years, Microsoft's Teams collaboration tool has grown significantly with the company now reporting that there are 145 million daily active users. While it's not always obvious on the outside, Teams is deeply integrated with SharePoint which fits neatly into the portfolio of services offered by AvePoint.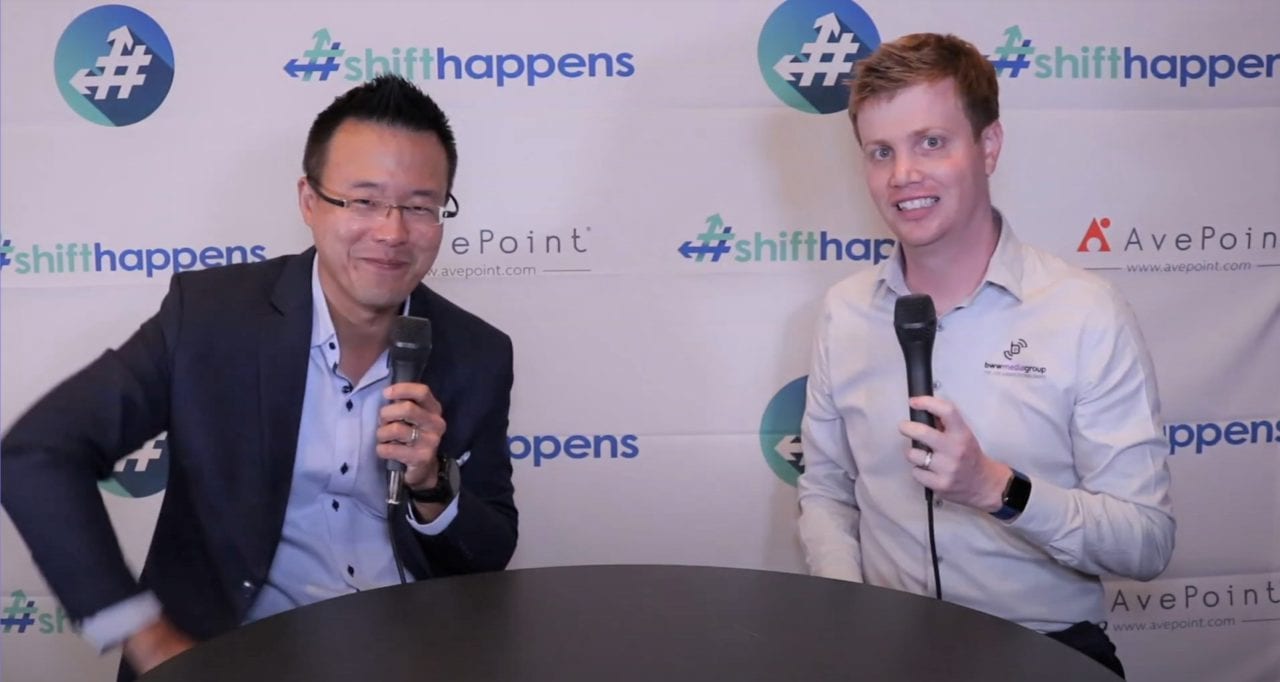 Jiang noted that AvePoint's strongest product offering today is their collaboration security and governance tools and that their Office 365 backup solution is growing quickly as well. And by going public, AvePoint will be able to tap into the capital markets to accelerate growth of these two key segments as the company is looking to grow its market and mindshare.
AvePoint will tackle these challenges by continuing to do what it does best, move quickly and with authority. The company has seen its sales force grow by 50% and when questioned about potential acquisitions, Jiang stated that the company is actively examining potential targets but declined to state any specific entities.
I have been covering Microsoft for about 15 years and have known TJ (CEO), Dux (Chief Brand Officer), Mario (Chief Strategy Officer), and many others at the company since long before an IPO was a light at the end of a tunnel. For several years, I have been doing a podcast with Dux, called Enterprise Dish, and if you listen carefully from our first episode three years ago to today, you can hear how AvePoint has evolved in this short amount of time from a company that provided segment focused solutions to becoming an entire platform-play for Microsoft 365 users.
One of the challenges in the MSP/VAR space is that you can be one step away from being cannibalized by Microsoft. One vendor previously described working with Microsoft as picking up quarters in front of a steamroller – if Microsoft wants your business, they can crush you by building it out themselves.
AvePoint has found a unique way to offer tools and services that align with Microsoft's offerings with a model that complements, rather than competes, with the tech giant. Jiang said "we are in a groundswell of Microsoft cloud dominance" and by being aggressive with the adoption of new technologies while still skillfully servicing existing platforms, AvePoint is positioning itself to grow alongside Microsoft.
Going public will always be a major milestone for any company, no matter its age; Jiang joked that he wished it had not taken 20 years to get to this point. But at the same time, the public cloud market was vastly different ten years ago or even five years ago – the cloud model has proven itself as substantiated and following 2020, the opportunity continues to grow exponentially.
Today, AvePoint will host the daily closing ceremony for the NASDAQ after its first full day of being a public company and will use the weekend to celebrate. But next week, Jiang said, it's back to planning for their next big launch which I hear shouldn't be too far down the road.