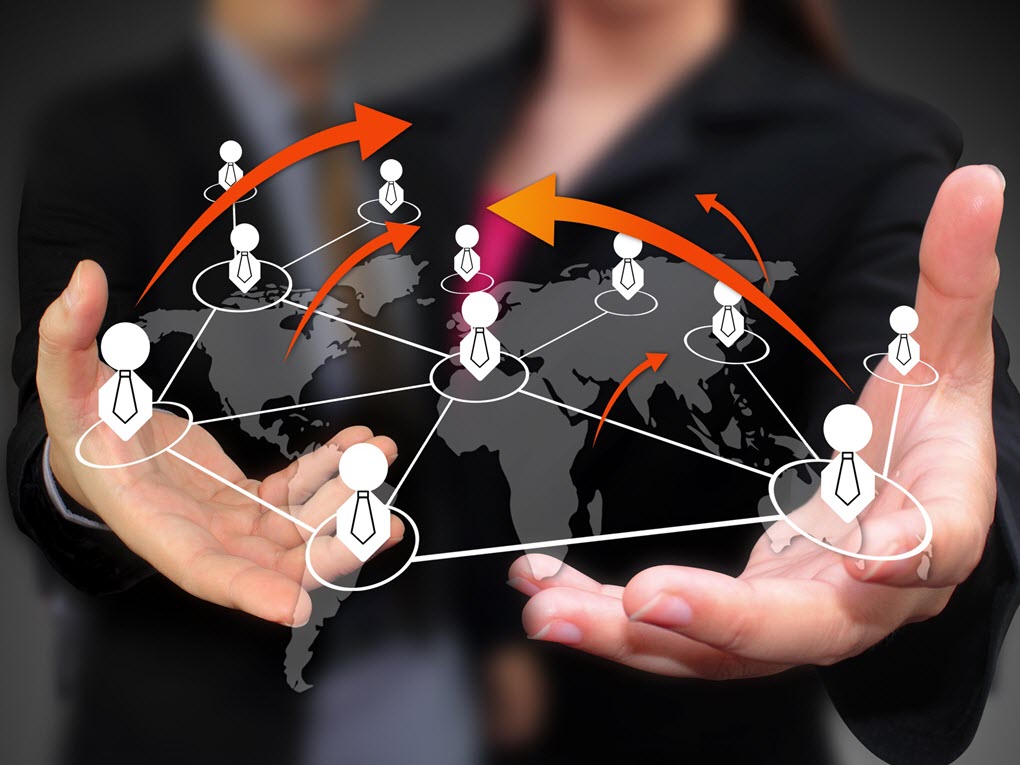 Surprising Yammer
The announcements made for Yammer at Ignite surprised me. I have long been critical of the application's poor integration with the rest of the Office 365 suite and its deficiencies in areas like eDiscovery, compliance, and data sovereignty. The signs are that Microsoft plans to address all these problems over the next year or so, which is good news for a small but loyal fan base.
Slow Progress Since 2012
Microsoft bought Yammer in 2012. Six years on, I think it is fair comment to say that it seems like Yammer stayed stuck in its own time warp since. Sure, Yammer uses Azure Active Directory for authentication and Office 365 Groups for membership, but these developments are poor return for such a long period of association with Office 365.
The problem, I think, is that Yammer ploughed its own furrow since the acquisition. This might have been OK in 2012 when Office 365 consisted of a collection of mildly cloudified applications inherited from on-premises. It might even have been OK in 2014 when Microsoft expended enormous marketing effort to convince people that enterprise social networking was terrifically important.
But ignoring other Office 365 services is not OK in 2018 when applications like Teams and Planner cheerfully consume multiple Office 365 workloads to deliver new functionality at a very high rate. The biggest benefit an application like Teams gets from using Office 365 components instead of rolling its own is that it doesn't have to worry about data governance, data loss prevention, content searches, eDiscovery, and other aspects of compliance.
New Leadership, New Focus
The signs are that Yammer has received the message. A new broom in the shape of General Manager Murali Sitaram (late of Google and Cisco), who joined Microsoft last year, took to the stage at Ignite to outline the vision for Yammer, and the signs are good.
In his presentation, Sitaram laid out a case for Yammer to be considered as the best tool for connecting people, especially in large organizations, saying that Yammer delivers "participatory conversations at scale." In other words, Yammer makes it easy for anyone in a company to connect with others in the company, right up to senior executives. He noted that Microsoft has more engineers than ever before working on Yammer, with the focus on management, community building, and "becoming the social layer for Microsoft 365." In other words, Sitaram wants to integrate Yammer in appropriate ways within applications to enable conversations when the need exists.
Yammer's Half Life
He argued that Yammer content has a "long half-life," meaning that the information in Yammer discussions is more valuable than discussions occurring in chat-based platforms like Teams or in traditional email.
I don't quite buy this argument as it is more than possible to have valuable content discussed and kept in Teams or Office 365 Groups (email) conversations. The difference might be at scale. Both Teams and Groups are less scalable than Yammer is, so the content in Yammer conversations might be exposed to more people. Of course, all of this depends on the tenant. Yammer scores in large tenants, but Teams is great for small to medium tenants and Office 365 Groups is highly valued when people organize their working life around Outlook.
Better Compliance Coming
To solve the eDiscovery and compliance problems, Yammer will soon (Q4 2018) use SharePoint Online as its default storage for files, using the team sites belonging to the groups used by Yammer for membership. Once in SharePoint, the Yammer content is exposed to all the Office 365 data governance functionality and to features like Delve. The transition away from Yammer files to SharePoint will take some time, but it's the right path.
Yammer messages remain outside the Office 365 data governance framework. That's bad, but at least you'll be able to find Yammer messages more easily through the new Microsoft 365 search service. The ideal situation would be to move Yammer messages into a store that is indexed, controlled, and searchable by Office 365, making exercises such as GDPR Data Subject Requests much easier.
Yammer Goes Local
On the upside, Microsoft is moving the Yammer services to Azure to make sure that they can satisfy customer demand for data sovereignty, especially in Europe. The move will allow Yammer services to scale better and make sure that customers can have their data held in local Microsoft datacenters rather than in the U.S. This work is supposed to be done by H2 2019.
End users will see more signs of integration between Yammer and other Office 365 applications too. A new Yammer web part that performs better and delivers better fidelity is coming for SharePoint Online along with the ability to bring Yammer conversations into Teams through a tab. These elements should be available in early 2019, and both work on mobile. Murali talked about a potential integration with Outlook, but it was only a passing mention.
The Challenge for Yammer
Given the success of Teams and its status as the fastest-growing business application ever in Office 365, you would be forgiven for asking why it's taken Yammer so long to get its act together. Well, that's water under the bridge now and the challenge for Yammer is to achieve the goals now set out. Yammer aficionados know that promises of features like "Questions and Answers" have been promised before and never delivered.
The new vision is good and seems realistic. Yammer customers will want faster progress, but now it's a matter of achieving the goals on-time and with quality. Time will tell, but if Yammer succeeds, then more Office 365 tenants might be persuaded to include Yammer in their collaboration strategy. Until then, "fine words butter no parsnips" and it's up to Microsoft to deliver.
Follow Tony on Twitter @12Knocksinna.
Want to know more about how to manage Office 365? Find what you need to know in "Office 365 for IT Pros", the most comprehensive eBook covering all aspects of Office 365. Available in PDF and EPUB formats (suitable for iBooks) or for Amazon Kindle.