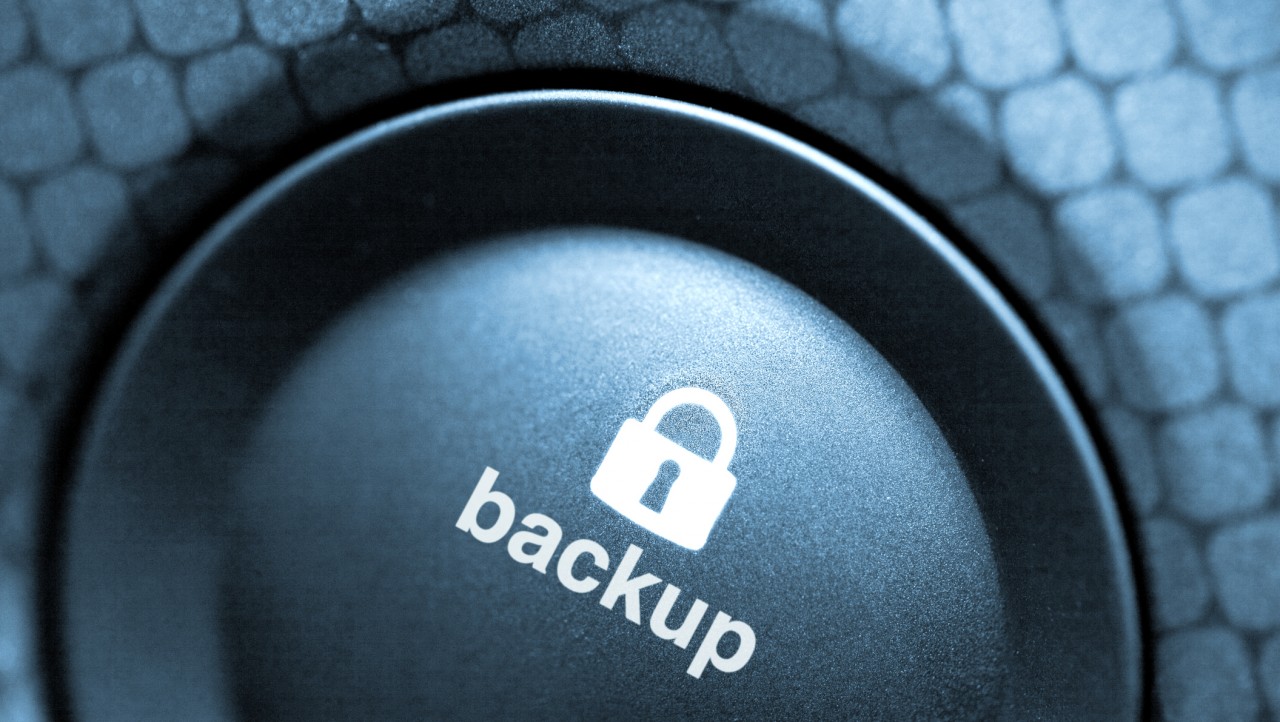 In this Ask the Admin, I'll look at how Windows Server Essentials can help small businesses manage File History, users recover files, and how it compares to other backup options.
File History first appeared in Windows 8 and replaced Previous Files in Windows 7. File History is a useful companion to full system backups as it allows users to restore files right in Windows Explorer, or File Explorer in Windows 10. Windows Server Essentials 2016 makes File History easy to set up by automatically configuring it for all users and providing system administrators a way to manage it centrally.
File History vs. Previous Versions
The ability to restore previous versions of files is not new. The Previous Versions tab in Windows 7 gave users the ability to restore previous versions of files available in snapshots created by the Volume Snapshot Service (VSS), which by default makes block-level differential shadow copies of a volume twice a day. VSS was originally designed to facilitate backing up open files making snapshots of volumes before backup runs so that open or locked files are successfully backed up.
The Previous Versions tab, which can be found in the Properties dialog of a file or folder in Windows Explorer in Windows 7, shows the versions held in available shadow copies. From the Previous Versions tab, users can restore files or folders without assistance from IT.
Not only did Previous Versions provide limited protection because of the way VSS is designed but the interface in Windows Explorer wasn't very discoverable or usable. File History isn't just a change of name and interface design. File History works differently from Previous Versions under the hood.
File History uses an NTFS feature called the USN (Update Sequence Number) Journal – sometimes just referred to as 'journaling'. The USN Journal is a change log for NTFS that records when files are created, modified, deleted, renamed, and various other common operations. The journal was designed to allow applications to quickly see what changes were made to the file system since they last checked without needing to rescan the volume for changes.
File History uses the USN Journal to periodically check if files have changed and as necessary, make a backup copy. File History always requires a different volume for file backups, ensuring that files are protected if the disk goes bad. File History works with removable disks or network file shares and uses Encrypting File System (EFS) to ensure files are protected. Although it's recommended to also enable BitLocker full disk encryption on any disks used with File History.
Unlike Previous Versions, which uses block-level differential snapshots to save space, File History makes a completely new copy of each file that's changed with a timestamp amended to the filename. VSS makes a shadow copy of everything on a volume. File History in Windows 8 is limited to backing up special folders, like Desktop and Documents. In Windows 10, File History can back up any folder you choose. The frequency at which File History backs up files is also configurable from every 10 minutes to daily.
File History and Windows Server Essentials
File History really comes into its own when used with a fileserver. While you can configure File History to back up files to a removable disk and backups will be created in a local cache if the File History disk is disconnected, files remain at risk until the user reconnects the removable disk.
You can configure File History to use any kind of Server Message Block (SMB) compatible file share, like one hosted on Windows Server or a NAS device. File History needs to be pointed at the file server share and the frequency of backups and folders to back up, which is set manually.
In Windows Server Essentials 2016, all users are configured by default to use File History with the backup location set to the Essentials server. Previous versions of Windows Server Essentials used a per-device configuration for File History.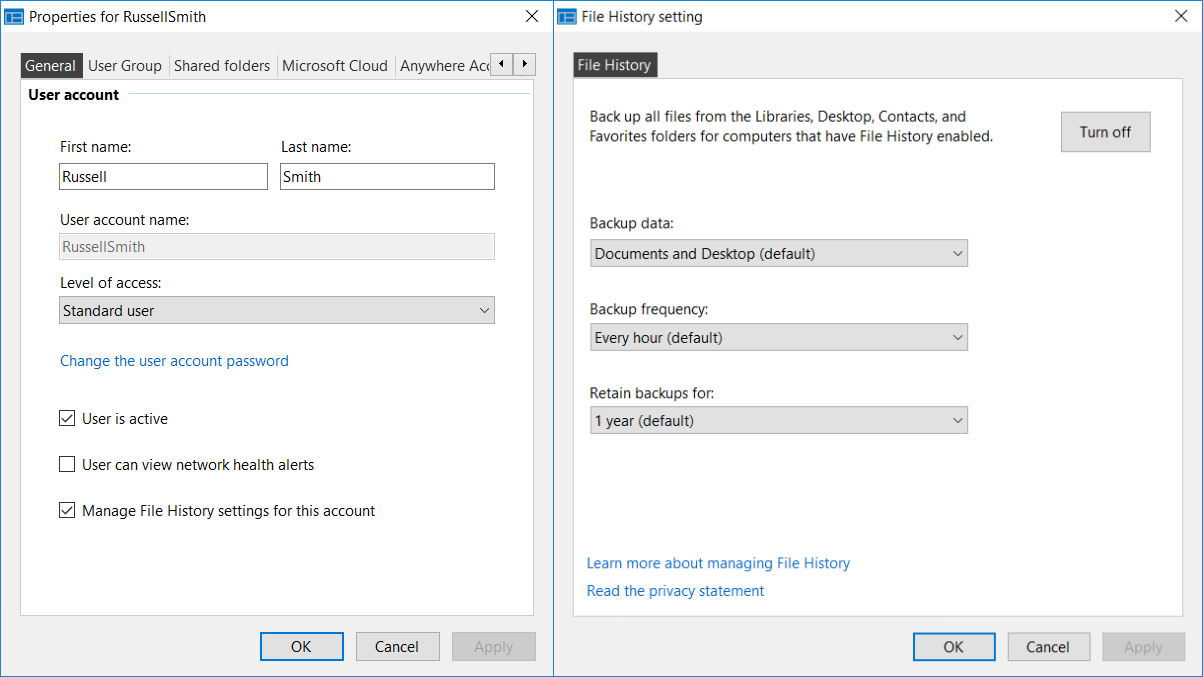 File History is a useful feature but isn't a replacement for a proper backup solution. If you need to perform a complete backup of each client connected to Windows Server Essentials, then you should enable the Client Computer Backup feature. This performs complete system backups and allows individual files and folders to be restored. Client Computer Backup differs from File History in that it requires an administrator to perform restore operations on behalf of the user. Windows Server Essentials 2016 also includes Microsoft Azure Backup, which backs up files and folders stored on the server to the cloud.
If you can afford the disk space, it's worth enabling File History so that users can restore files without help from a server administrator. Even if you have limited disk space, you can lower the default retention period of 1 year so that at least some files are available to restore.