Microsoft released the July 2022 Patch Tuesday updates yesterday for all supported versions of Windows. Even though you may want to lay back and relax during the summer, Microsoft fixed no less than 84 vulnerabilities this month, so you may not want to skip the company's latest patches.
Critical Windows vulnerabilities in July Patch Tuesday updates
This month, Microsoft addressed 84 Windows vulnerabilities, and four of them are rated critical. As pointed out by the Zero Day Initiative, though, Microsoft has yet to fix the security flaws in Windows 11 and Microsoft Teams that have been discovered during the recent Pwn2Own competition in May. 
Anyway, here's what you need to know about the four critical vulnerabilities Microsoft fixed this month:
Table 1 – Patch Tuesday updates July 2022
Quality and experience updates
On Windows 11, this month's Patch Tuesday update also marks the public rollout of the Search Highlights feature that was previously introduced on Windows 10 earlier this year. Search Highlights adds various pieces of information to the Windows 11 Search Menu including important events, Bing trending searches, and more. 
For users signed in with a work account, Search Highlights will add information about their company's organization, including important documents and colleagues. The feature can be turned off in Windows settings, and IT admins can also use Group Policy to disable it for all users in their organization.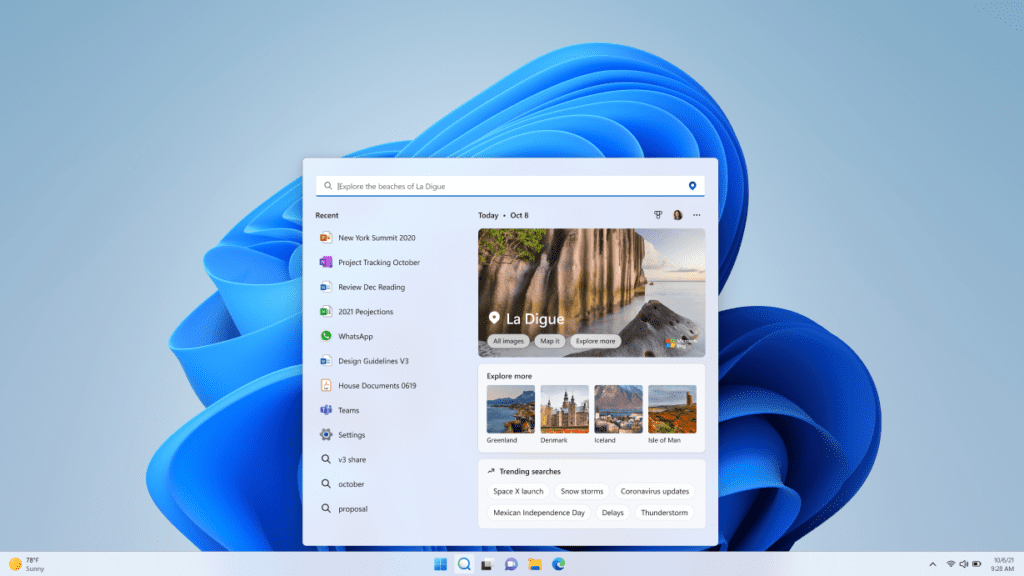 In addition to this new Search Highlights feature, this month's Patch Tuesday update also fixes some wireless connectivity issues on Windows 11: Microsoft has addressed an issue that was preventing some PCs to reconnect to some Bluetooth audio devices after a reboot. Moreover, the company addressed an issue that prevented some Windows 11 users from using the Wi-Fi hotspot feature. 
On the networking front, this month's Patch Tuesday update adds support for Transport Layer Security (TLS) 1.3 in Windows client and server Lightweight Directory Access Protocol (LDAP) implementations. Moreover, it also makes the SMB client and SMB server cipher suite order configurable using PowerShell.
Windows Update testing and best practices
Organizations looking to deploy this month's patches should conduct thorough testing before deploying them widely on production systems. That said, applying the patches widely shouldn't be delayed longer than necessary as hackers start to work out how to weaponize newly reported vulnerabilities.
A best practice is to make sure you have backed up systems before applying updates. Every month, users experience issues with Windows updates that lead to systems not booting, application and hardware compatibility issues, or even data loss in extreme cases.
There are backup tools built into Windows and Windows Server that you can use to restore systems in the event a patch causes a problem. The backup features in Windows can be used to restore an entire system, or files and folders on a granular basis.
If you have any problems with this month's patches, please let us know in the comments below. Other readers might be able to share their experiences in how to roll back problematic updates or mitigate issues caused by patches that are important to have in place.