Microsoft has released the KB5014668 update for Windows 11, a new optional patch that fixes the Wi-Fi hotspot feature broken by the June Patch Tuesday updates. This release also brings a new Search Highlights feature to Windows 11 PCs as well as several other bug fixes.
The Search Highlights feature first made its debut on Windows 10 back in March. It enables users to see highlights of historical events related to that particular day in Windows Search. The feature shows holidays, anniversaries, trending searches, and more in that specific region.
For enterprise customers, Search Highlights can surface important as recent as recent documents in their organization. Microsoft says the feature will be rolled out to all Windows 11 users over the next few weeks.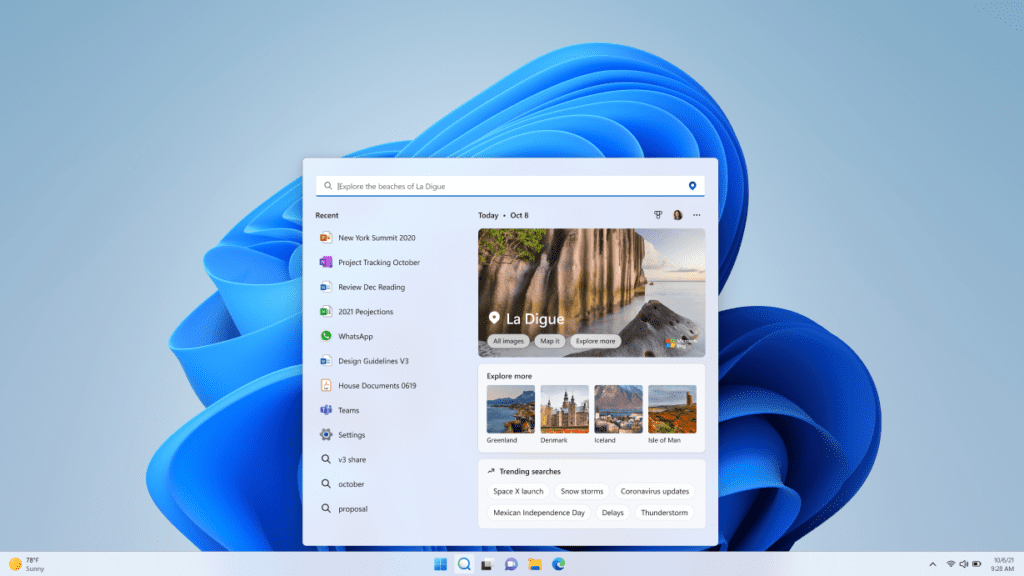 Microsoft fixes Windows 11 upgrade bug and more
In addition to the Wi-Fi hotspot issues, Microsoft addressed a bug that previously prevented users from upgrading to Windows 11. The optional update also brings fixes for another bug that caused Bluetooth connection issues with some audio devices after restarting. There are some fixes aimed at the Your Phone app & Microsoft's Surface Dial, and you can find the full changelog on this support page.
It is important to note that the Wi-Fi hotspot issue also affects all supported versions of Windows 10. It is possible to mitigate the problem by disabling the Wi-Fi hotspot feature on Windows 10 PCs. However, the company is already working on a more permanent fix that will be available in a future release.
Meanwhile, Microsoft has yet to address problems with .NET Framework 3.5 apps using optional components like Windows Workflow (WWF) and Windows Communication Foundation (WCF). Windows 11 users can temporarily fix this bug by re-enabling .NET Framework 3.5 and the affected components.
If you're running Windows 11 on your PC, you will need to head to Windows Update and check for updates to get the KB5004945 patch. Alternatively, users can download the update manually from Microsoft Update Catalog. In case you missed it, Microsoft released an out-of-band security update last week to fix Azure Active Directory sign-in issues on Arm devices.