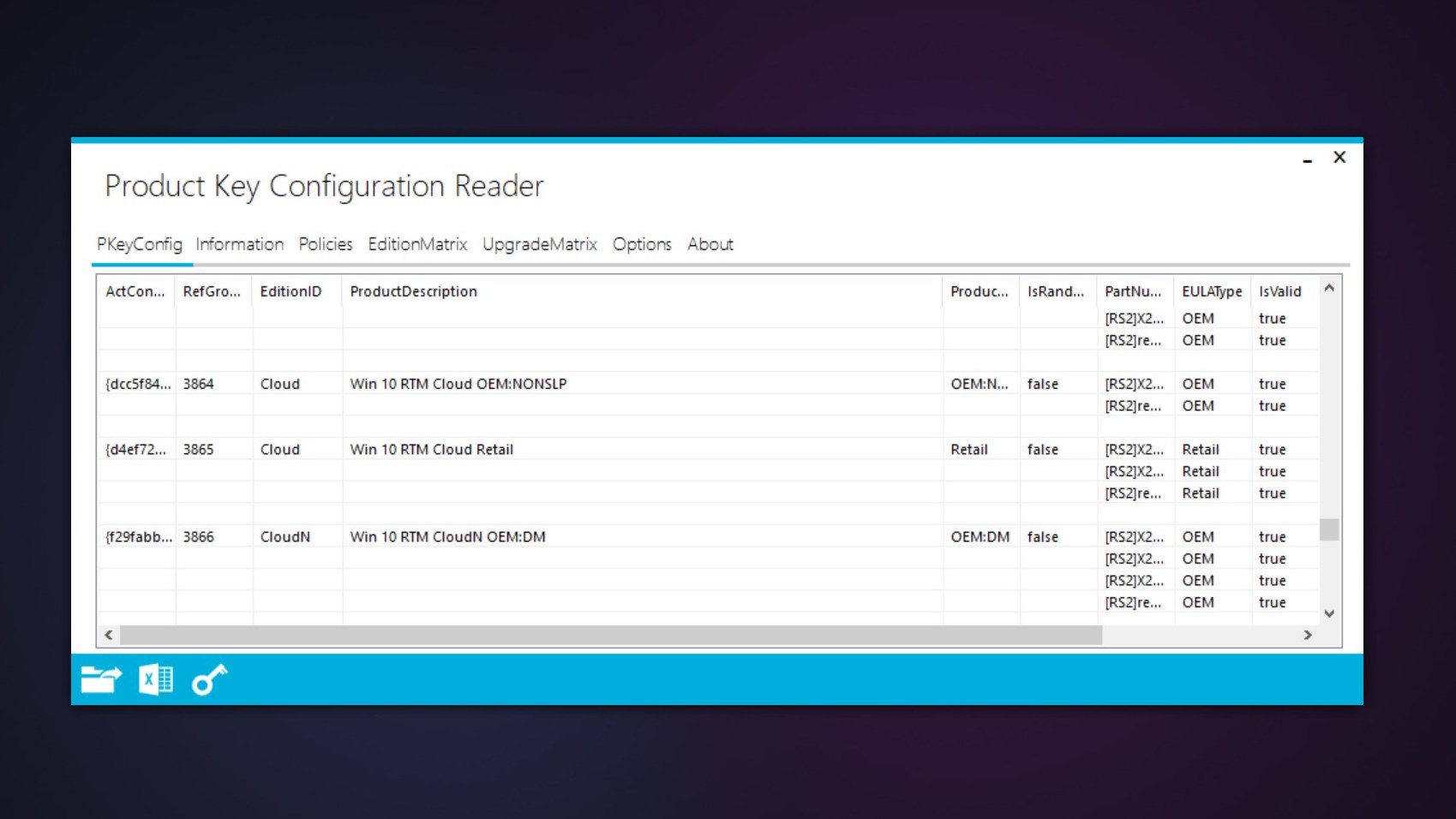 Earlier this week, I started the conversation around Cloud shell, a new and modernized version of Windows that Microsoft is constructing. While the details are a bit slim at the moment, another piece of evidence has surfaced in the latest Windows insider release that was pushed out to the public on Friday.
Inside of build 15019, if you use a third-party tool called Product Key Configuration Reader, you are able to view the contents of a Pkeyconfig.xrm-ms file. I compared three versions of this file, after being tipped by a reader, one from build 15002, 1607 retail release, and 15019 and what you can see is that a new iteration of Windows is showing up in this file called Cloud and Cloud N.
While not fully conclusive, this information does point to the fact that Microsoft is toying with the idea of a new SKU of Windows called Cloud. As for all the details around this version of Windows, we may have to wait until the company's Build conference in May to learn more. Or, seeing as this information is starting to show up in builds shipped to Insiders, more information may arise as each new build is released.
For those who may not be familiar, N versions of Windows, such as Windows 7 N, are iterations of the OS that ship without Windows Media player and its associated technologies as part of the installation package. This edition exists (so does KN) because of regulations set by the European Union and South Korea.
While it's possible that these Cloud SKUs may never materialize, seeing as bits and pieces of its existence is starting to be uncovered, it seems logical to conclude that Microsoft is preparing for a new SKU of Windows that will be announced sometime in the near future. Further, it seems logical that it could be called Windows 10 Cloud as the other SKUs named in the Pkeyconfig file are also accurate to their retail names.