What's New with Windows October 2021 Edition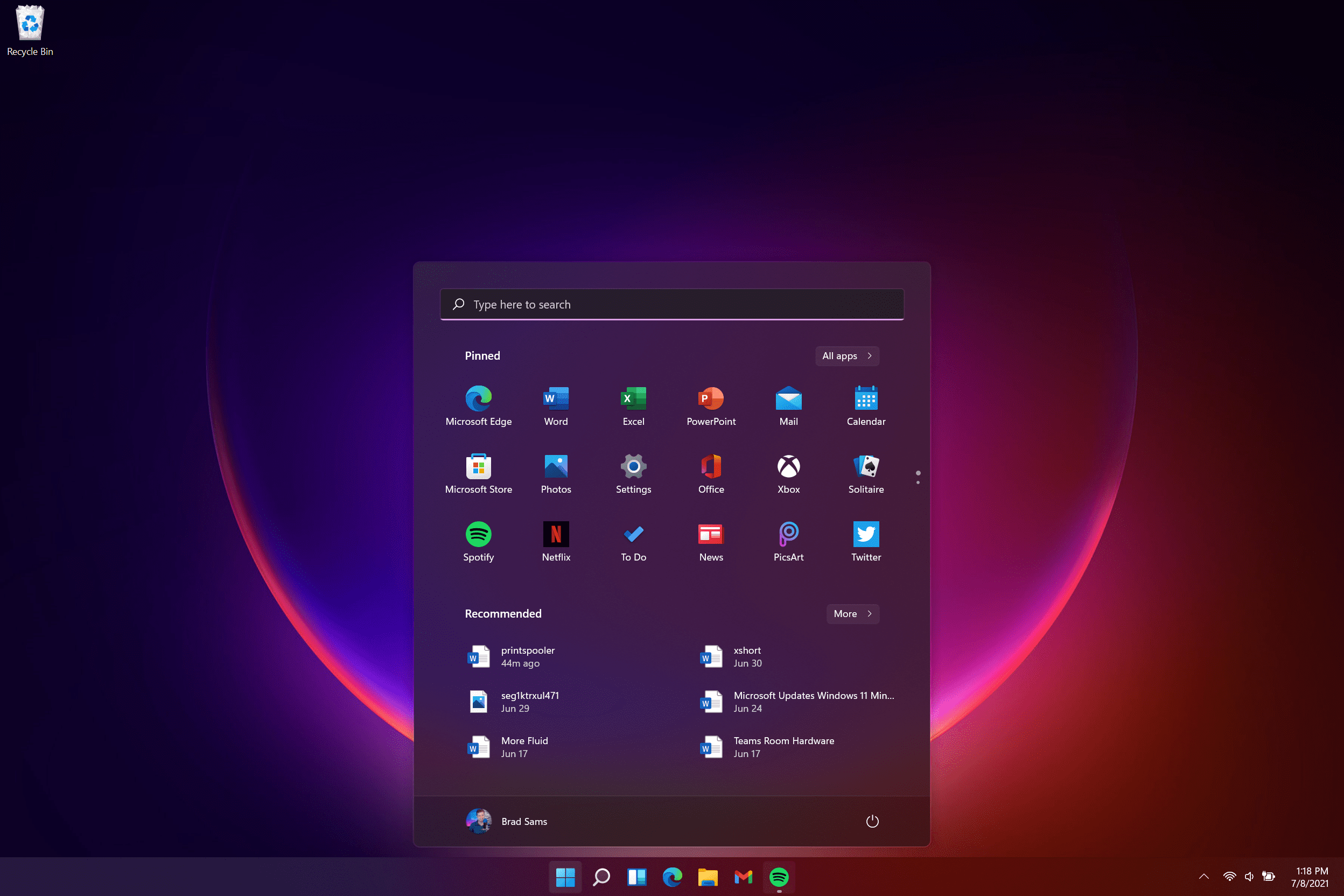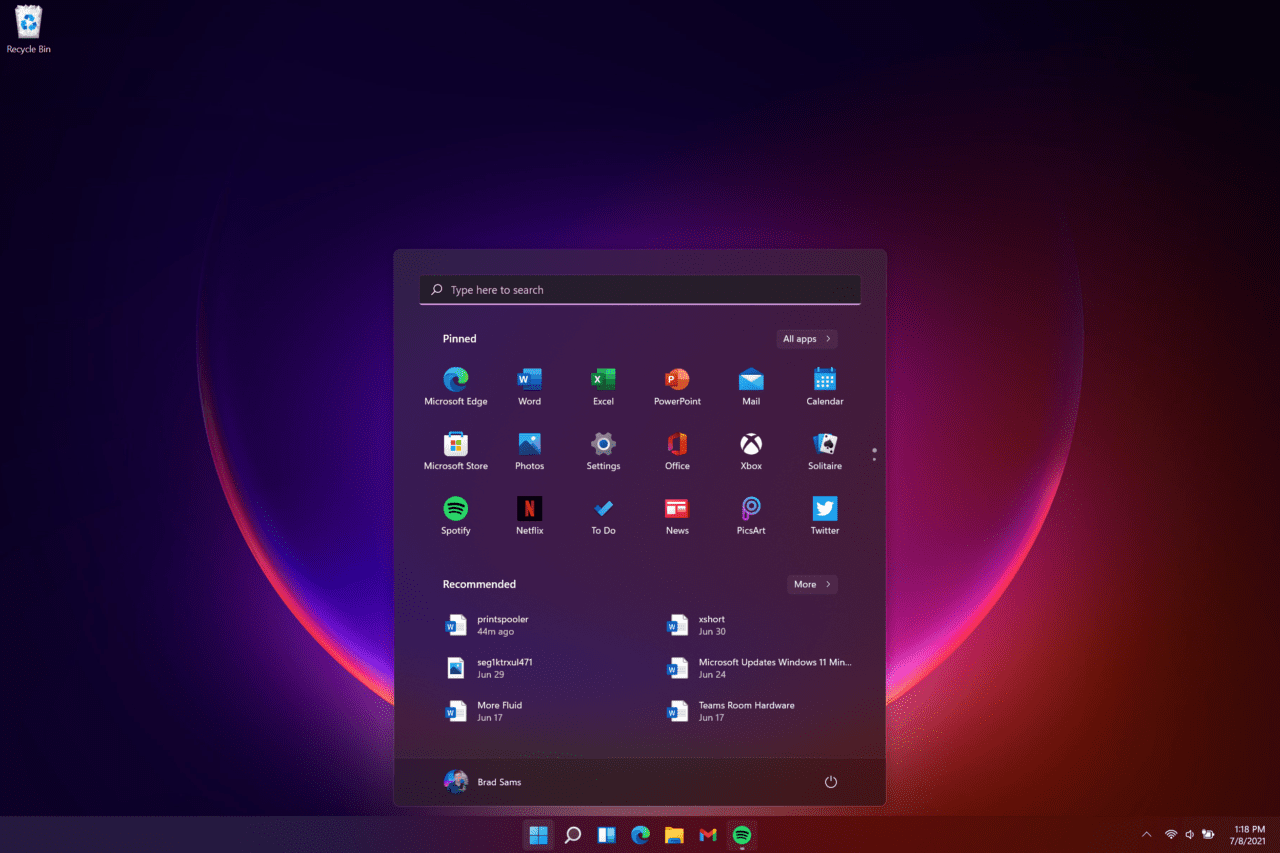 Windows 11 is now generally available, there are already fixes for a long list of bugs and performance issues with AMD processors, and Android apps come to users in the Windows 11 Beta Channel. Plus, there's much more of what's new with Windows in October 2021, so let's get started!
Windows 11 is now generally available
October 4th saw Microsoft make Windows 11 generally available. Initially available only to select devices via Windows Update, Microsoft expects the rollout of Windows 11 to eligible devices to be complete in spring 2022.
Consumers can download Windows 11 independently of Windows Update from Microsoft's website with the help of the Media Creation Tool or Windows 11 Installation Assistant. The Windows 11 Installation Assistant is the best way to upgrade your current device if you don't want to wait for Windows 11 to be offered via Windows Update.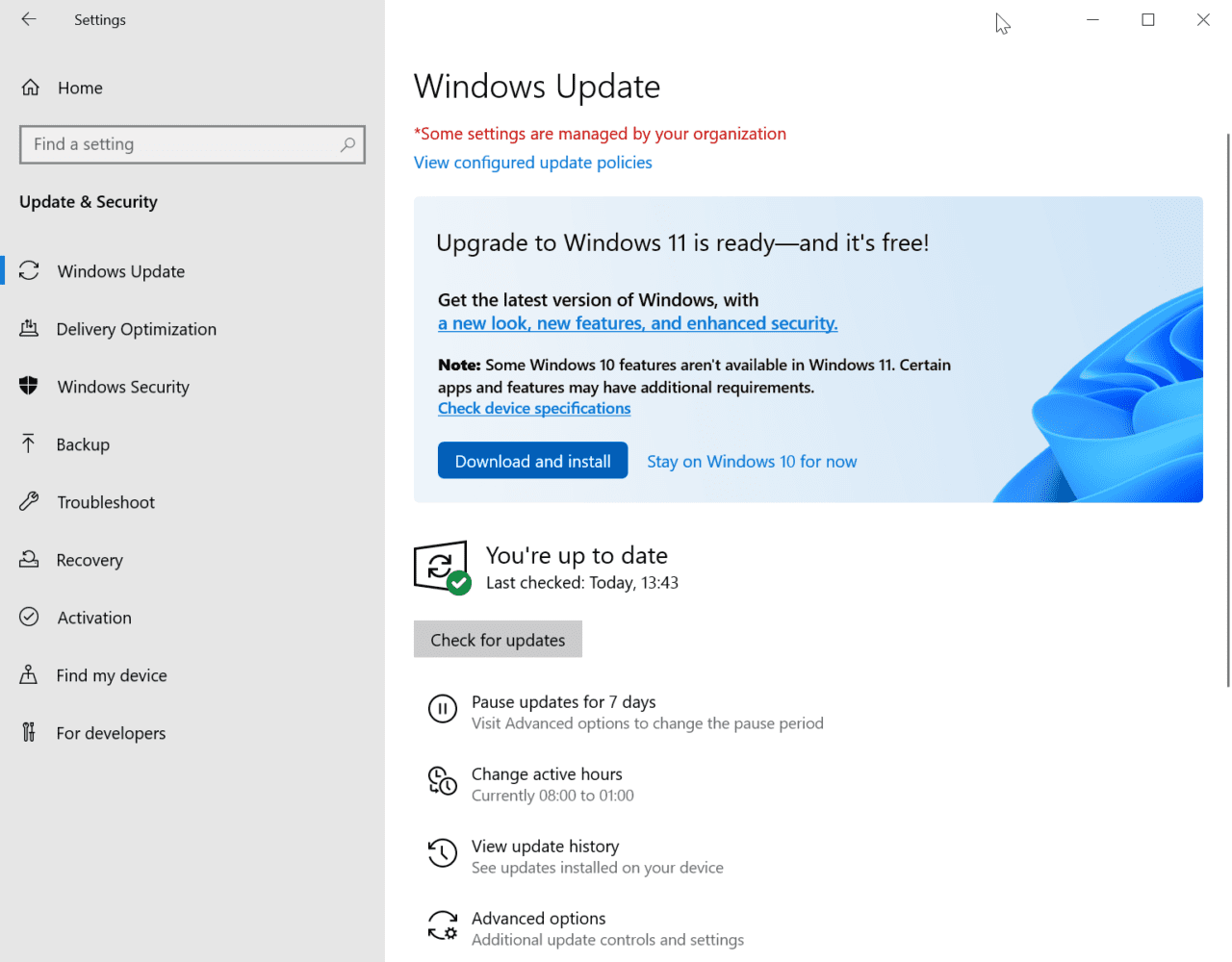 Alternatively, you can download the Windows 11 ISO file using the Media Creation Tool. And organizations can download the Windows 11 media from the Volume Licensing Service Center.
Before updating, make sure that your device meets the Windows 11 minimum hardware requirements. There have also been some teething problems, which is to be expected. So, you might want to hold out to November Patch Tuesday, or even later, until Microsoft irons out some early kinks in Windows 11.
AMD and Microsoft release performance fix for Windows 11
Windows 11 users with AMD processors have been seeing some performance issues. An issue with L3 caching could affect performance in some applications by up to 15% on devices with AMD Ryzen CPUs. Users reported problems mainly when playing games, but the bug could affect other applications with demanding CPU usage, like video editors and other creative apps.
There were also issues with AMD's preferred core technology where Windows 11 couldn't optimize the CPU load for best performance. To address this issue, AMD released a chipset driver update.
Microsoft released a fix for the Windows 11 AMD processor issues in preview form, along with a whole load of other bug fixes, via Windows Update.
Universal Windows Platform will only get bug, reliability, and security fixes
In a document on GitHub about the Windows App SDK, Microsoft explains what the SDK means for UWP and desktop developers, including that: "the Windows SDK will continue to support UWP project types, including bug, reliability, and security fixes."
Windows Subsystem for Linux Preview makes it to the Microsoft Store
Instead of installing Windows Subsystem for Linux (WSL) using the Control Panel, you can now install a preview version of WSL from the Microsoft Store. This makes it easier for users to get started with WSL; and easier for Microsoft to bring updates to WSL by decoupling the feature from Windows.
Android apps arrive in Windows 11 for Insiders on the Beta Channel
Users on the Beta Channel can now download and run Android apps in Windows 11. Promised at the Windows 11 launch event earlier this year, Windows 11 shipped in early October without Android app support.
Based on a new component in Windows 11 called the Windows Subsystem for Android (WSA), users can download Android apps from the Amazon Appstore. The new subsystem includes a Linux kernel and a version of Android based on the Android Open Source Project (AOSP) version 11.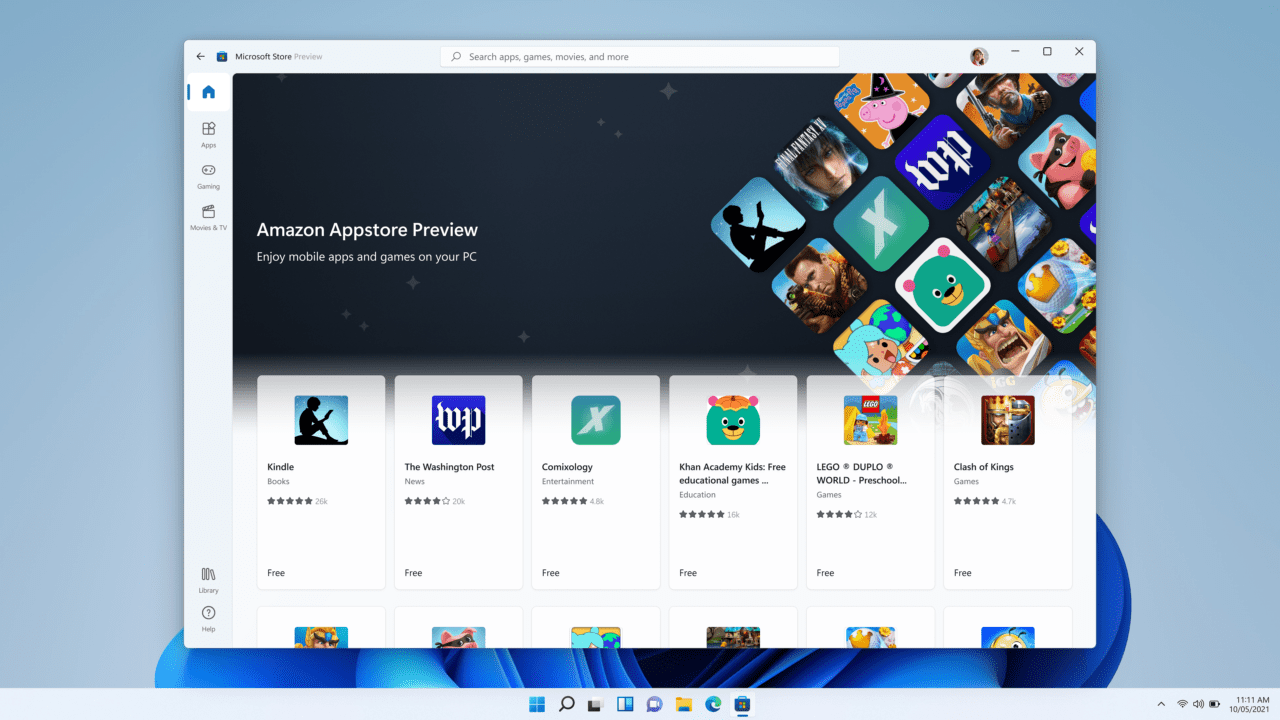 WSA runs in a lightweight Hyper-V virtual machine (VM), much like the Windows Subsystem for Linux (WSL). Microsoft says Windows knows "how to map the runtime and APIs of apps in the AOSP environment to the Windows graphic layer, the memory buffers, the input modes, the physical and virtual devices, and the sensors."
Microsoft goes on to say that Windows Subsystem for Android works with AMD, Intel, and Qualcomm processors. And in a partnership with Intel, Microsoft is using Intel Bridge Technology to allow ARM apps to run on AMD and Intel hardware.
Windows 10 November Update (21H2)
Microsoft has released what should be the final build of the Windows 10 November Update to the Release Preview Channel. Microsoft says that the new cloud trust method for Windows Hello for Business will not make it into this release on launch day, but it will be delivered in a future monthly update.
Windows 10 21H2 is available now to Release Preview Channel 'seekers', i.e. those who click Check for updates, on the Windows Update page in the Settings app.
Windows Server Preview Build
Microsoft recently announced Windows Server Preview Build 22483 on the Long-Term Servicing Channel (LTSC). The new server build includes the Desktop Experience and Server Core install options for Datacenter and Standard versions of Windows Server. Microsoft says that branding hasn't yet been updated, so expect to still see Windows Server 2022 in this build as opposed to vNext. Other than bringing the Windows 11 UI to Windows Server, there are no new features listed for this build.
Windows Insider Preview builds
Windows 11 Insider Preview Build 22489 on the Dev Channel brings a new Microsoft Account (MSA) page in the Settings app. It gives you quick access to everything you need to know about your Microsoft account right in the Windows 11 Settings app. Microsoft says that only a small set of Insiders are receiving the new feature currently.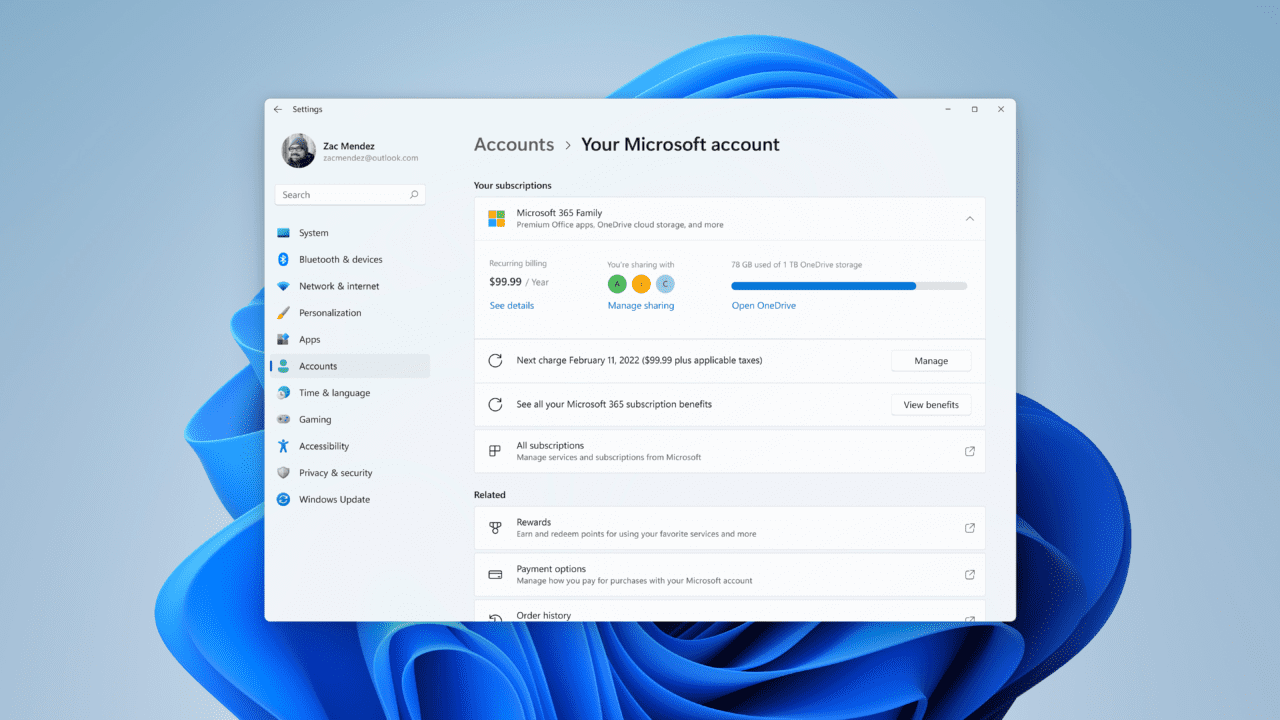 Windows 11 Online Service Experience Packs
The MSA Settings app update is being rolled out to selected Insiders using something Microsoft is calling an Online Service Experience Pack, which it says is like the Windows Feature Experience Packs used to update Windows 10. Experience packs for Windows 10 and Windows 11 let Microsoft update features in the OS without needing to deploy a complete Feature Update, which for Windows 11 now come once a year. Microsoft says the packs differ:
"The difference between the two is that the Windows Feature Experience Packs can deliver broad improvements across multiple areas of Windows, whereas the Online Service Experience Packs are focused on delivering improvements for a specific experience such as the new Your Microsoft account settings page."
DNS over HTTPS Discovery of Designated Resolvers
Build 22489 also gets improved DNS over HTTPS (DoH) with a feature called Discovery of Designated Resolvers (DDR). DDR lets Windows discover encrypted DNS configuration from a DNS resolver by knowing only its IP address. Currently, Windows requires a template and the IP address of the resolver in advance to avoid attack on the bootstrapping query. DDR lets Windows discover the DoH template dynamically.
SDK NuGet packages
Finally with build 22489, you can get the latest Windows Insider SDK NuGet packages on GitHub. Microsoft says that NuGet packages give more granular options to download components of the SDK and provide better integration with Continuous Integration/Continuous Deployment (CI/CD) pipelines.
Windows Sandbox now works on ARM64
Windows 11 Insider Preview Build 22483 brings Windows Sandbox capability to PCs running on ARM64 processors. Windows Sandbox is a feature in Windows 10 Pro, Enterprise, and Education SKUs, which provides users an easy way to quickly test apps in isolation. It uses a clean operating system image that is generated from your system's current state, so there's no need to download and install Windows. Check out this link for more information on how to set up Windows Sandbox.
One other interesting change in Windows 11 Insider Preview Build 22483 is the ability to right-click Recommended and More in Start to refresh the items shown.
Update Stack Packages
Windows 11 Insider Preview build 22478 in the Dev Channel saw Microsoft start testing a new way to update the servicing stack in Windows. Update Stack Packages deliver changes to the Windows 11 update experience before a monthly cumulative update (CU), or yearly feature update, is pushed out to Windows 11 devices. Update Stack Packages aren't the same as servicing stack updates or feature experience packs.
And that is it for another month!