Whats New in Windows November 2022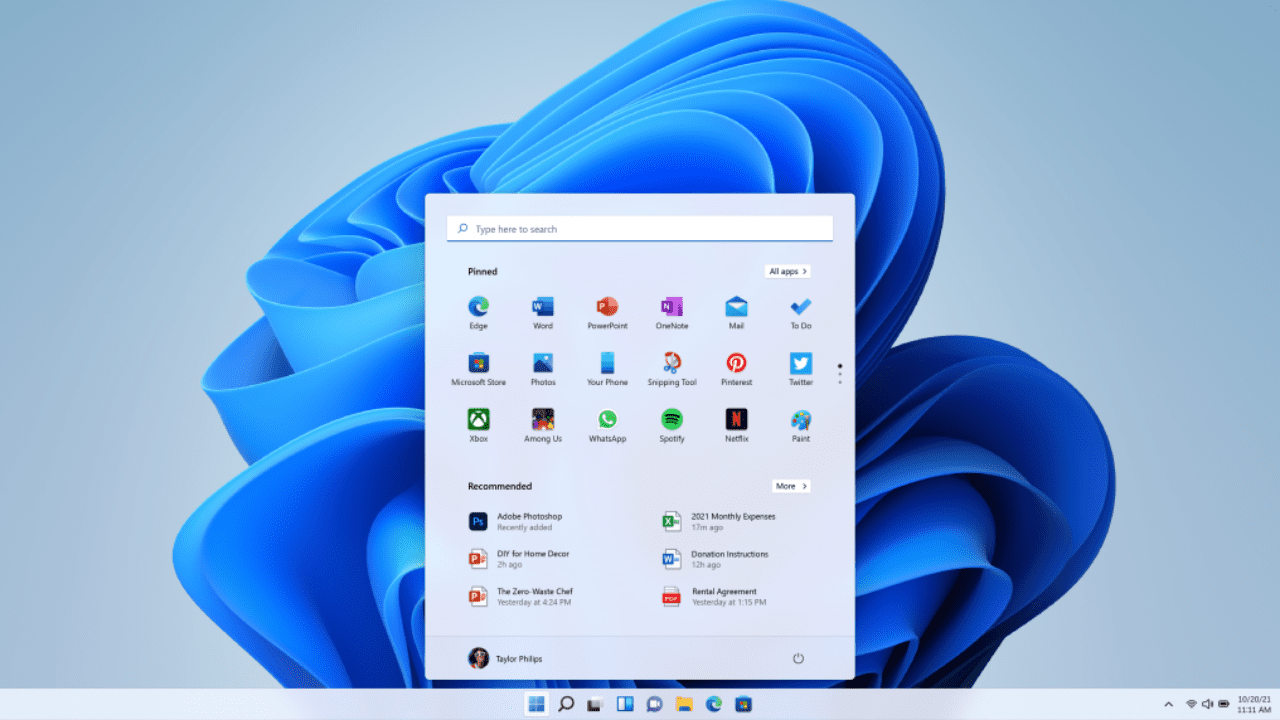 It's been a relatively quiet month what with Thanksgiving in the U.S. and Microsoft slowly winding down for the holiday season. Nevertheless, Windows 11 officially got File Explorer tabs in the November Patch Tuesday update, Qualcomm announced new Arm technology for Windows on Arm PCs, and Microsoft released its last Windows Insider preview build of 2022.
Windows 11 officially gets File Explorer tabs and more
As part of November's Patch Tuesday cumulative update (CU), Windows 11 22H2 users got an updated version of File Explorer that now includes a tabbed interface and a new Favorites section where you can pin individual files. Additionally, app overflow is now supported on the taskbar.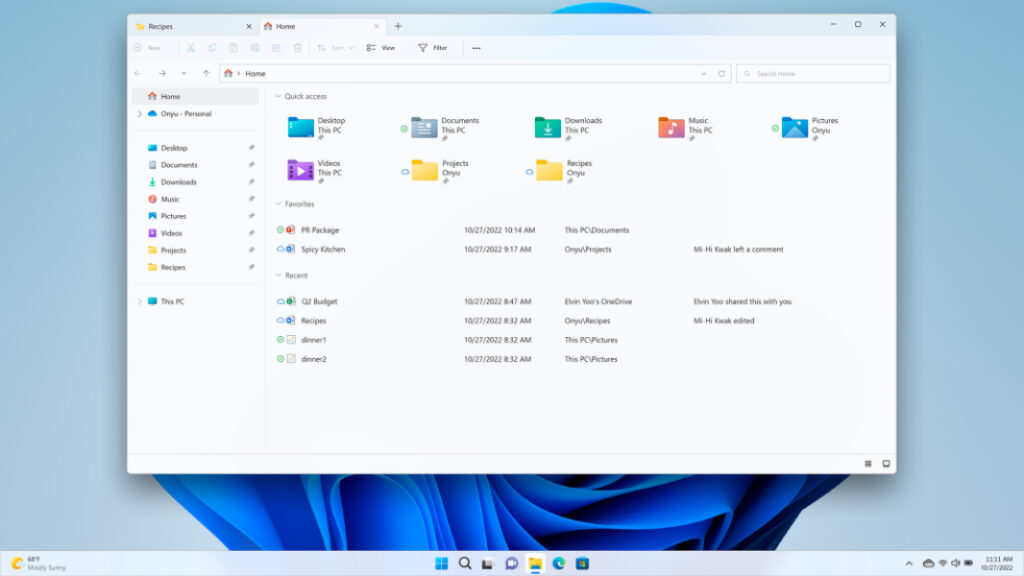 Other features in File Explorer include improved OneDrive integration, where you can see the syncing status of a folder and quickly access OneDrive settings, recycle bin, and view the folder online. The update naturally comes with the usual array of security and reliability fixes.
Windows 10 version 22H2 now ready for broad deployment
While we're still not sure exactly what this update contains apparently, Microsoft announced that the Windows 10 22H2 update is now ready for broad deployment. Such announcements are not usually made until 6 months after release. But considering this is such a minor update, this time round it's happened faster.
The update is optional for users running Windows 10 version 20H2 or newer. Microsoft says it includes 'a scoped set of features', but it has never shared more details. My guess is that most of these new 'features' are for enterprises and won't concern most small businesses or consumers.
Windows Photos app gets iCloud Photos integration on Windows 11
If you use the Windows 11 Photos app to manage your photographs, then you can now use iCloud Photos in addition to OneDrive to sync your photo storage. To get this integration, you'll need to install the iCloud for Windows app from the Microsoft Store.
Windows Subsystem for Linux now generally available in the Microsoft Store
Developers and other interested parties can now install the Windows Subsystem for Linux (WSL) directly from the Microsoft Store. This feature was previously available in preview. Microsoft is saying that the Store version of WSL is now the default experience and that those who use the Store to install WSL will receive updates much faster.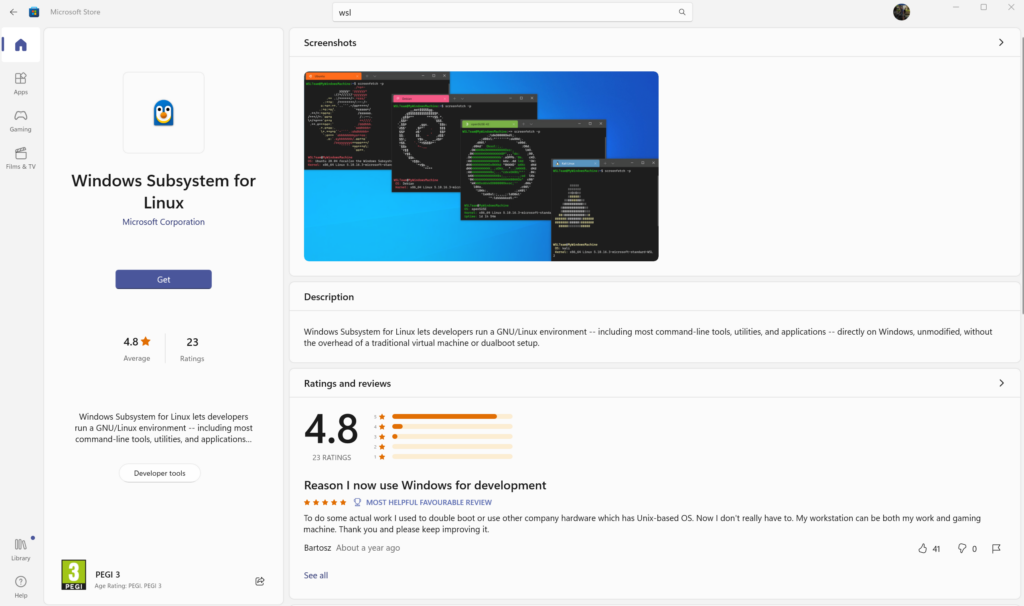 Up until now, the supported method of installing WSL was by adding it as an 'optional' Windows component in the Settings app. The Store version of WSL brings WSL 2 as the default distribution type. WSL 1 can still be used but it will only be supported for users who installed WSL as an optional Windows component.
The new Store version of WSL also brings Linux GUI app support for Windows 10 users, which was previously only available in Windows 11.
Windows App SDK 1.2 now available
Microsoft released the Windows App SDK version 1.2 in November. This new version of the SDK brings the ability for developers to create widgets for their own apps in Windows 11. There are also more modern WinUI controls, including for media playback, support for dynamic refresh rates, and an app notification builder.
Importantly, the SDK brings support for Visual Studio Arm64, allowing developers to natively develop apps with WinAppSDK on Arm64 devices, starting with Visual Studio 17.3 Preview 2.
Qualcomm announces new Oryon cores for Windows on Arm PCs
Yes, Oryon is the Nuvia tech that we're all hoping will change the game for Windows on Arm and help it compete with Apple. It's just that Qualcomm doesn't want to say it directly. Qualcomm did say:
"The creation of our custom CPU was started by Nuvia engineers while employed at Nuvia and, after the acquisition of Nuvia by Qualcomm Technologies, the custom CPU was completed by engineers at Qualcomm Technologies."
We don't know much about Oryon cores at the moment. To be clear, this is a technology for the processor cores that will go in Arm chips. It's not a chip in itself. It's likely that we won't see devices ship with this new technology until the second half of 2024 but let's hope for sooner. And that performance and power efficiency live up to expectations.
New AI-accelerated experiences for Windows 11 on Arm users
In other Arm news, Qualcomm announced that it will be bringing new AI-accelerated experiences for Windows 11 users, like:
Windows Studio effects

Automatic Framing and Eye Contact
These features are already enabled in the Surface Pro 9 5G, which uses the Microsoft SQ3 Arm chip.
Windows Insider preview builds
Windows 11 Insider Preview Build 25252 got a 'glanceable' VPN status icon in the system tray. That is when Windows is connected to a recognized VPN profile.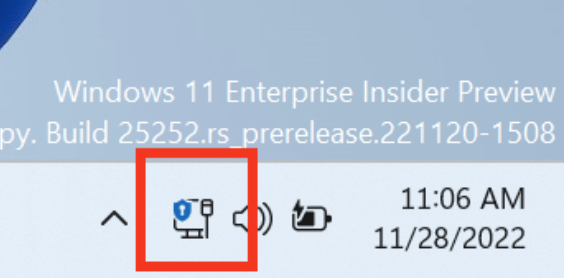 This build also gets some different variations of the Search bar on the taskbar.
Windows 11 Insider Preview Build 25247 users get access to Windows Studio Effects from the Quick Settings menu on the taskbar. At least for devices that have a compatible Neural Processing Unit (NPU) that enables Studio Effects. The Settings app gets a new feature that brings energy recommendations for applying settings that reduce the device's carbon footprint. And there's now the ability to search processes in Task Manager!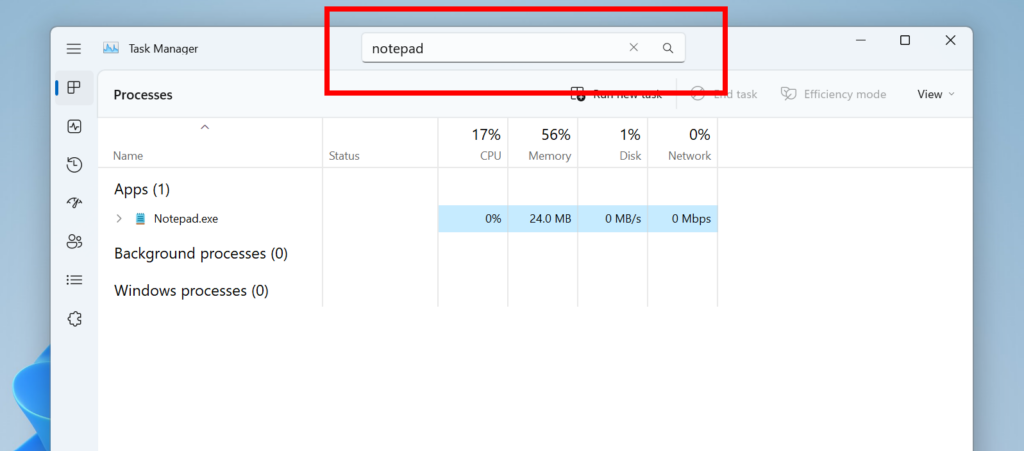 Build 25247 also has an improved visualization for OneDrive cloud storage in the form of a 'bar' graphic displaying the amount of storage used for the logged in account.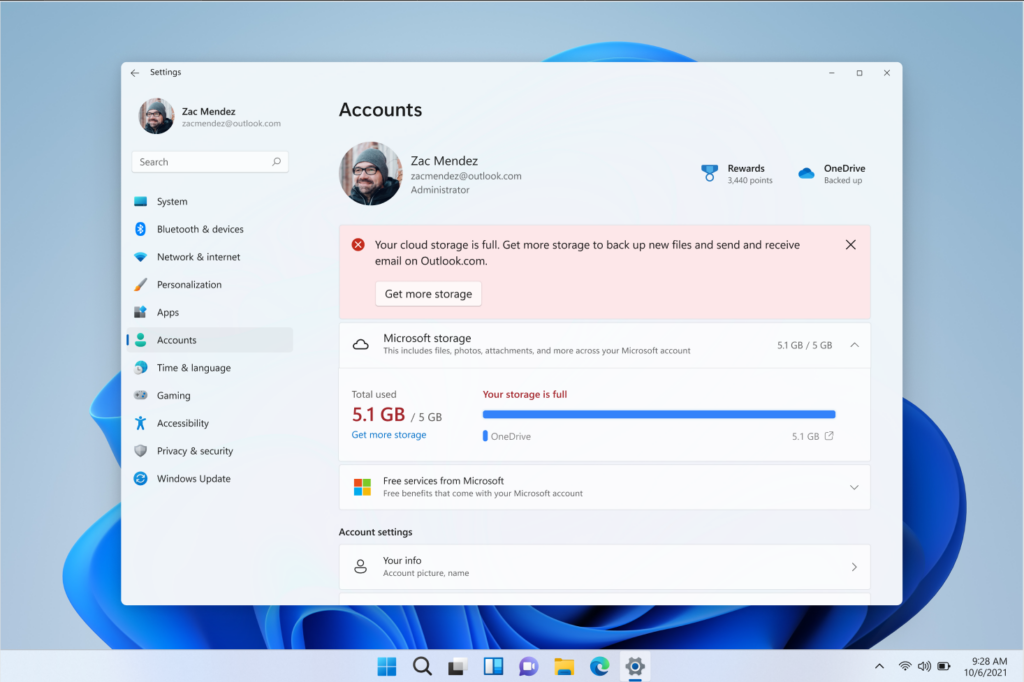 Finally, Microsoft shipped an update for the Windows Subsystem for Android in Windows 11 to all users on the Dev and Beta Channels. Microsoft says that the update improves camera, general reliability, and performance. The full list of updates is:
Enhancement of audio recording quality
Enhancement of OAuth scenarios
Support for MPEG2 decoding
Improvements to the camera experience when the device is not equipped with a camera
Improvements in input reliability
Chromium update to 106
You can find more information about the update on Microsoft's website.
And that's it for another month!