December was relatively quiet as Microsoft shuts down for the last two weeks of the year. But we did get some interesting information about updates coming to Windows 11 in 2023, OneNote for Windows will get support for vertical tabs, Microsoft Edge 110 will drop support for Windows 7 and Windows 8/8.1, and more! So, let's get started!
Windows 11 getting new 'Moment' update in early 2023
In some Windows 11 news, and as expected, Microsoft is planning to roll out the next 'moment' update for Windows 11 in February/March 2023. According to Zac Bowden of Windows Central, the moment could include:
changes to the taskbar that are being tested now in Insider builds, like a tablet-optimized taskbar, redesigned Search button, Windows Studio Effects in Quick Settings, and some changes to the System Tray overflow menu
energy recommendations in the Settings app
full-screen Widget board support
search in Task Manager
voice access improvements
Bowden also expects that another 'moment' will follow early summer.
Windows 11 23H2 may not contain any major new features
But most interesting, Bowden claims that Windows 11 23H2 likely won't contain any major new features and it may be shipped as a small cumulative update much like 'moments' have been.
Microsoft testing tabs in Notepad
Spotted by Windows Central, a Senior Product Manager at Microsoft tweeted that 'Notepad in Windows 11 now has tabs'. The tweet was quickly deleted. Microsoft has made various improvements to Notepad over the last years. And tabs has been a highly-requested feature for some time.
Windows 11 gets updated OneDrive app
Microsoft rolled out a new version of its OneDrive client app to Windows 11 devices. The new app gets an updated interface in the Settings app, where it now uses the Windows 11 design language and lefthand navigation bar. The update is mainly cosmetic but one new feature gives users granular control over which OneDrive notifications they receive. Before, it was all or nothing.
Microsoft Edge 110 will end support for Windows 7 and 8/8.1
Microsoft will end support for Edge and the WebView2 Runtime on Windows 7 and Windows 8/8.1 with Edge version 110. Microsoft Edge 109 will be the last supported version on Windows 7 and 8/8.1. And on Windows Server 2008 R2, Windows Server 2012, and Windows Server 2012 R2. But Microsoft added that Internet 11 will be supported on those systems for as long as the OSes remain in support.
Microsoft said in its blog post that the only way to get support for newer versions of Edge will be to upgrade to Windows 10 or later. And at the same time, it encouraged developers to end support for Windows 7 and 8/8.1 to help keep users safe and secure as those OSes go out of support January 10th, 2023.
Microsoft announces WebView2 Runtime to start rolling out to managed/domain-joined devices running Windows 10
In more Edge news, and after completing the rollout of WebView2 Runtime for consumers on Windows 10 over the summer, Microsoft is now planning to do the same for managed/domain-joined Windows 10 devices on the April 2018 Update and later. Microsoft says:
As a follow-up step to the Consumer rollout, we are also announcing that after January 16th, 2023, we will start rolling out WebView2 Runtime to managed/domain-joined devices with Windows 10 April 2018 Update or later.
IT Pros that would like to manage the rollout themselves have a couple of options. Group Policy can be used to manage the update behavior after the runtime has been deployed. Or you can opt out of the update altogether using the WebView2 install policy setting. Although Microsoft doesn't recommend opting out because it can negatively impact applications like Outlook that depend on the runtime for certain features.
Microsoft Edge 108 released
Yes, and that is it. There's not much more to say about this release other than there are two features for IT pros and the usual slew of security fixes. IT pros get:
Graph APIs for managing IE Mode site lists in the cloud
Policy to hide the Microsoft 365 app launcher on the new tab page
Patch Tuesday updates
The cumulative update (CU) for Windows 11 this month added a couple of new features. There are now storage alerts for OneDrive users. And Microsoft Windows Spotlight is now on the same Personalization page as Windows Themes in the Settings app. There is also a new Mobile Device Management (MDM) policy setting that lets IT send messages to managed PCs running Windows 11 22H2.
The CU update for Windows 11 22H1 makes Microsoft's updated Quick Assist app available and has a new method for authenticating to Azure Active Directory (AAD) that determines first whether the PC attempting to join is on a trusted network.
OneNote desktop app for Windows to get vertical tab support
Let's clear up any confusion right from the get-go. OneNote for Windows is the desktop app that comes when you install the Microsoft 365 desktop apps. OneNote for Windows 10 is the UWP Store app that Microsoft shipped initially with Windows 10 and then abandoned in favor of the desktop app, which it had previously abandoned. Got it? Good.
Microsoft announced that the desktop version of OneNote will be getting support for vertical tabs, which had previously been a thing in OneNote for Windows 10. Makes sense right, vertical tabs are supported in Edge and in my opinion are easier to work with if you don't have a tiny monitor at least. So, bring it on for OneNote users. And apparently, vertical tab support is the number 1 request from OneNote users.
Once vertical tab support is available in OneNote, users will be able to enable or disable by going to View > Tabs Layout. The feature is set to roll out early next year.
Windows Insider builds
Here is a quick summary of the most important changes and new features that appeared in Insider builds in December:
updates to voice access bring more flexibility and interaction with UI controls
Microsoft has been messing around with search on the taskbar and continues to experiment with different designs
Windows Security (firewall) notification dialogs now use the Windows 11 design language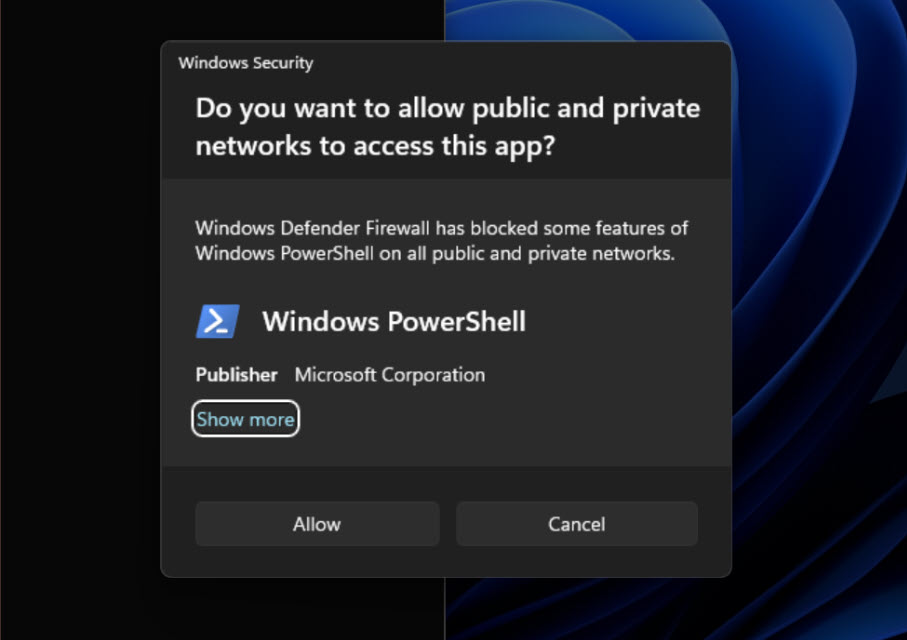 The sign in requirement for Widgets was removed
A link was added to the updated Quick Assist app in Settings > System > Troubleshooters
The Snipping Tool now has screen recording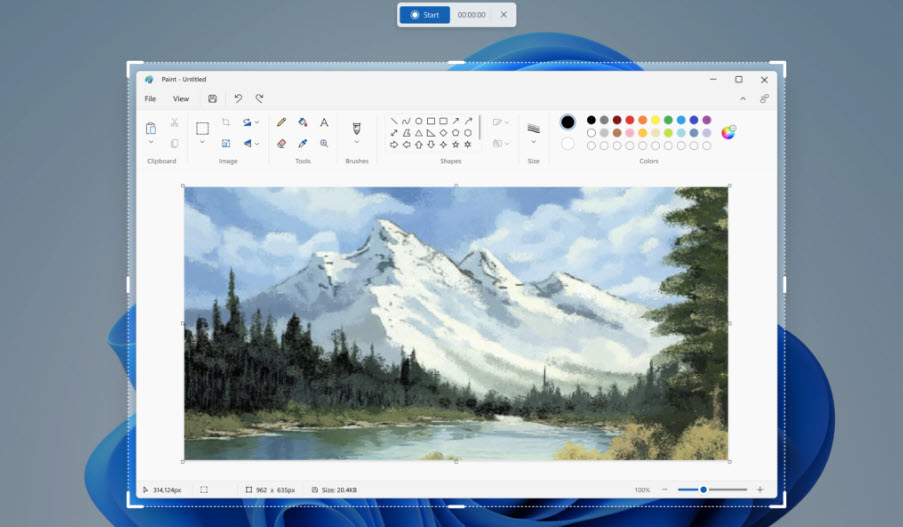 And that is it for another month! Happy New Year and see you in 2023!