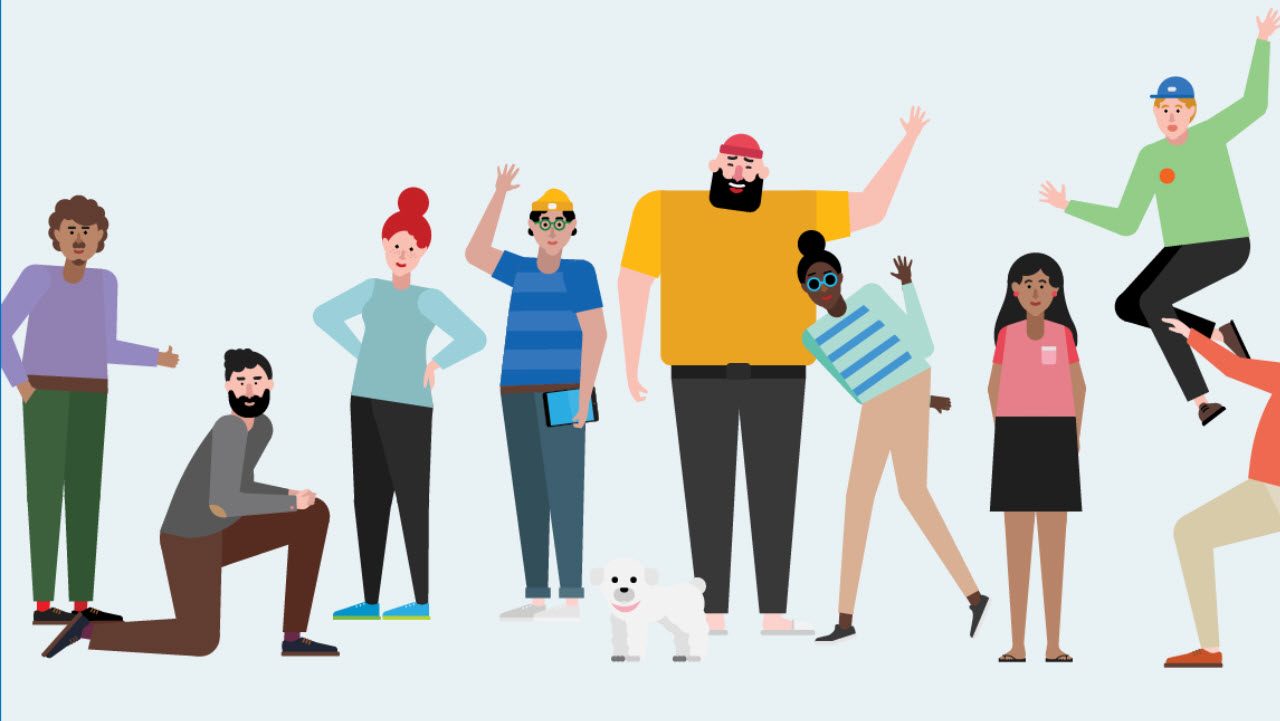 One Client to Rule Them All
In a blog post today, Microsoft confirmed the news inadvertently disclosed on September 7 that a transition is under way to replace Skype for Business Online with Microsoft Teams. Given that we have had two weeks to digest the potential impact of the news, it didn't have quite the shock that it might otherwise have. Here's what's happening.
Two Clients, Two Back-Ends
Today, Microsoft has the Skype for Business client and the Teams client. Each client has its own unique capabilities and is connected to a different back-end. The Skype for Business Online back-end is an evolution of what evolved for on-premises deployment with Office Communications Server and Lync, albeit a platform that now hosts high-end features like PSTN Conferencing, Cloud PBX, and PSTN Calling that allow companies to replace traditional telephony systems with Skype for Business running on-premises or within Office 365.
Teams uses "a new, modern Skype infrastructure for enterprise-grade voice and video communications" shared with Skype consumer. Microsoft emphasizes that because new infrastructure is hosted in the cloud, they can innovate and introduce new features rapidly.
Upgrades Coming
Teams currently supports audio and video calls. However, it doesn't support some of the advanced enterprise-focused telephony features found in Skype for Business. Over the next few months, Microsoft says that Teams will gradually acquire new features to become the primary client for business communications inside Office 365.
As examples of what you can expect, Microsoft says that they will soon add "calling features in Teams—including inbound and outbound calls to PSTN numbers, hold, call transfer, and voicemail." They also note that Teams meetings are being enhanced with audio conferencing (in preview today and shown by Microsoft at Ignite) to allow participants to join a meeting by dialing a telephone number. Microsoft also showed how to replay a video recording of a Teams meeting through Stream (Figure 1), complete with real-time transcription.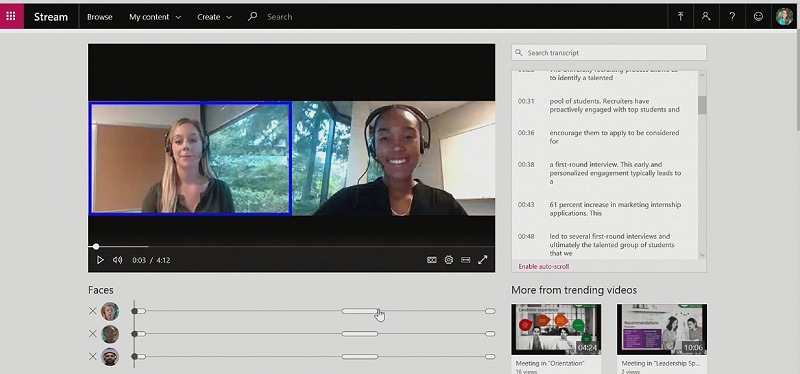 Better Interoperability
Microsoft is also improving the interoperability between Teams and Skype for Business by smoothing some of the glitches that exist today. Users will have a single presence visible in both clients and have better instant messaging and calling interoperability.
New Client Coming
Microsoft has already announced that Teams will be one of the first progressive web apps (PWA) released through the Windows Store. It is unclear whether any of the new functionality depends on PWA or will be available in the current Electron-powered client.
Side-By-Side Operation
Making Teams and Skype for Business work better together is an important step in the transition process. It is likely that many Office 365 tenants will run the two clients side by side for a period to allow them to train users, move meetings to the new platform, and make sure that they can support Teams.
Eventually, when customers are happy to make the switch, they can transition completely to Teams, probably sometime in mid- to late-2018 – or even maybe later for some. Indeed, Microsoft says that they "plan to continue to offer and support Skype for Business in Office 365." However, they do not say for how long Skype for Business will exist inside Office 365.
A new Microsoft site is dedicated to helping customers plan what they need to do. More details about the transition will be given in the "Transform your communications with Microsoft Teams and Skype for Business" session later today. Microsoft will make the recording and slides for the session available afterwards.
New On-Premises Skype for Business Server
The transition for Teams is only for Skype for Business Online. Many organizations run Skype for Business on-premises and have no intention of moving telephony to the cloud. Microsoft says that they will release a new version of the on-premises server (Skype for Business Server 2019?) in the second half of 2018.
The Transition Starts
As Microsoft points out, tenants can start the transition now by using Teams for all its other functionality and then move into telephony as Teams evolves.
Overall, the transition from Skype for Business Online to Teams is a good thing. Rationalizing to focus on a single client that can do much more than telephony will make it easier all round. Leveraging a new Skype backend to innovate at the pace tenants are accustomed to inside Office 365 is the right thing to do. The most important aspect of the transition is that it is customer-driven. That's always a good thing.
Follow Tony on Twitter @12Knocksinna.
Want to know more about how to manage Office 365? Find what you need to know in "Office 365 for IT Pros", the most comprehensive eBook covering all aspects of Office 365. Available in PDF and EPUB formats (suitable for iBooks) or for Amazon Kindle.