While Microsoft Teams has proven itself during the pandemic of 2020 as a viable meeting platform, there are still some corners of the application that need a bit of polishing. The meeting experience inside of Teams has improved significantly during the past 12 months but a new spotlight feature that is coming soon will deliver the control presenters have desired since the app's inception.
Announced on Twitter, Teams will soon let the presenter control the video feed that everyone sees during the meeting with a feature called Spotlight. This functionality will be a big win for teachers who want to lock what each student is seeing during a session and there are many other scenarios where this feature will be useful as well.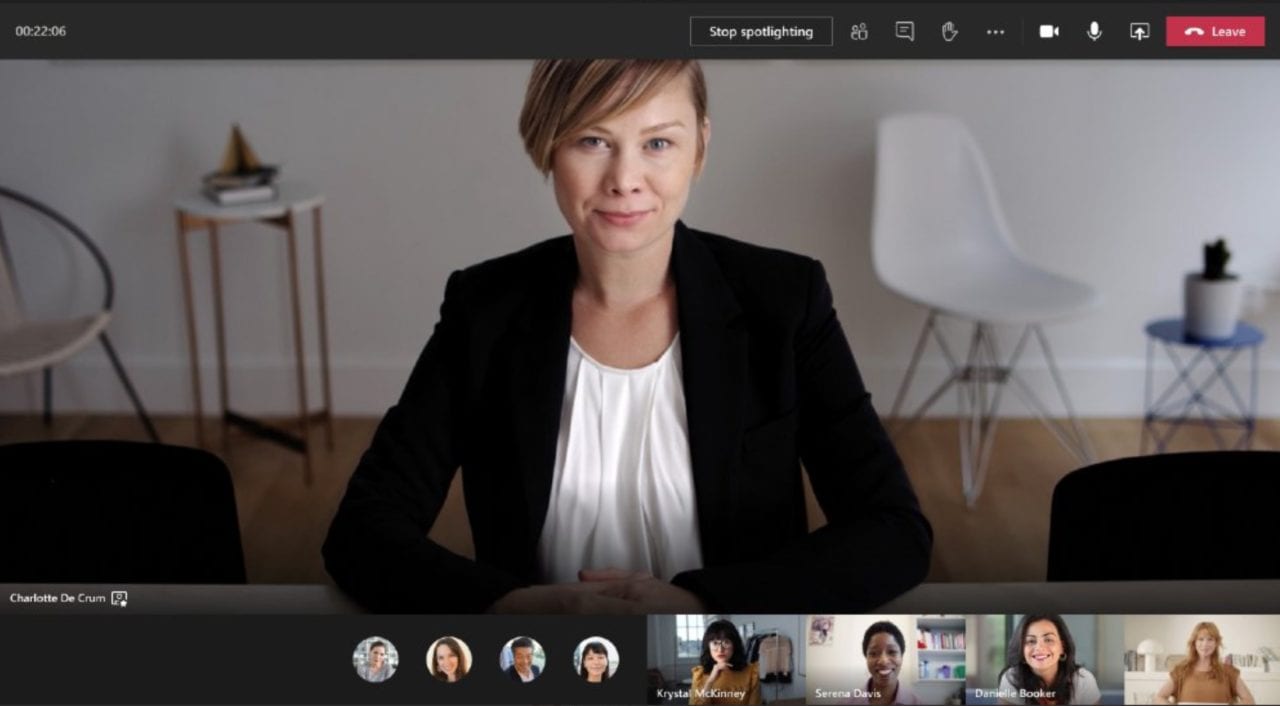 Currently, the best way to control what is on your screen is to 'pin' a presenter to the breakout window but this functionality will let the presenter lock the meeting view to only a single feed. This functionality could also be helpful for when you are using Teams to broadcast using xSplit/OBS to endpoints like YouTube or Twitter.
When you couple this functionality with the recently announced Breakout rooms, Teams is about to get a significant enhancement with these two features. Like all things Microsoft 365, we don't know exactly when this feature will be rolling out which happens typically in two phases – general availability and then availability in your tenant.
But, with Ignite happening in about three weeks, my guess would be that we should learn about availability at that event or possibly sooner.