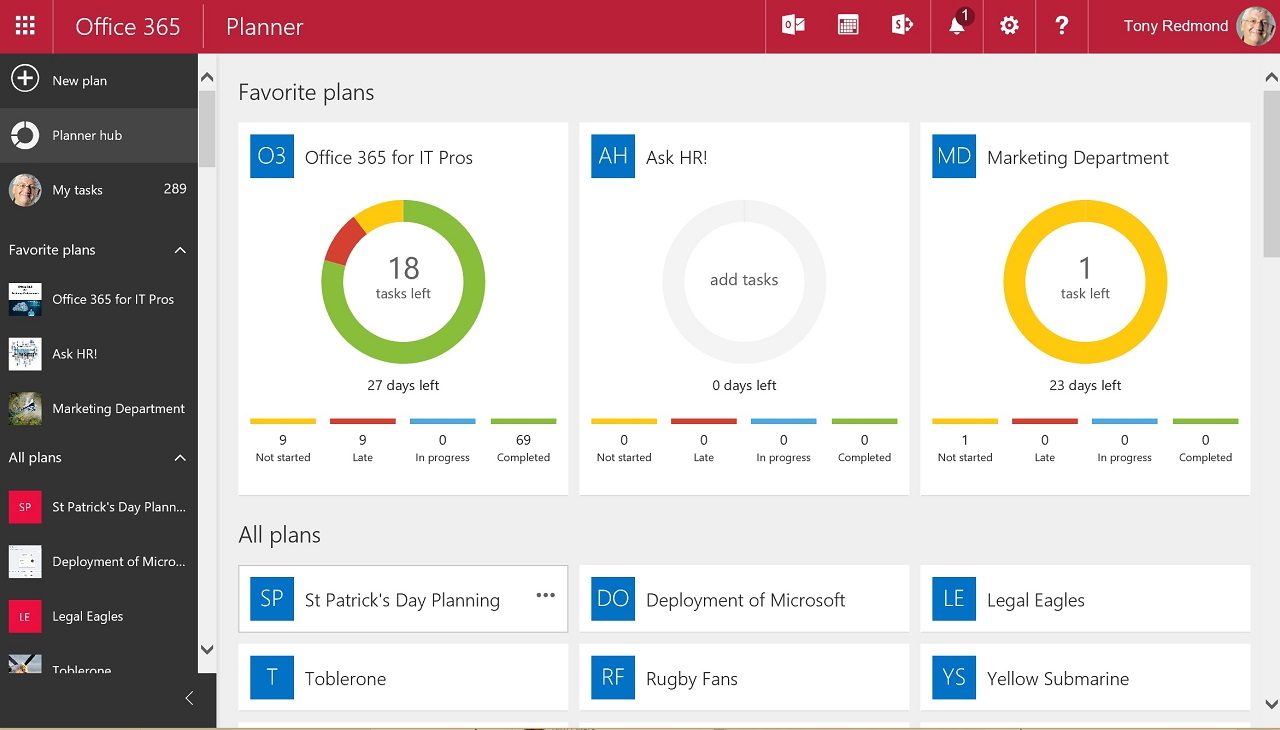 Planner's New Trick
On April 3, Microsoft announced that Planner now allows tasks to be assigned to multiple users and noted that this feature tops the list of requests made through the UserVoice feedback forum. While the new feature is welcome, it is the first addition to Planner functionality since it achieved general availability in June 2016. It is a curiously slow development rate when compared to other Office 365 applications.
Assigning Tasks to Many
In summary, where a one-to-one relationship existed for tasks to assignees in the past, the change allows the same task to be assigned to multiple people (Figure 1). Many plans include tasks that are best assigned with joint responsibility, like the co-authoring of a report, so this step obviously makes Planner more useful in those scenarios.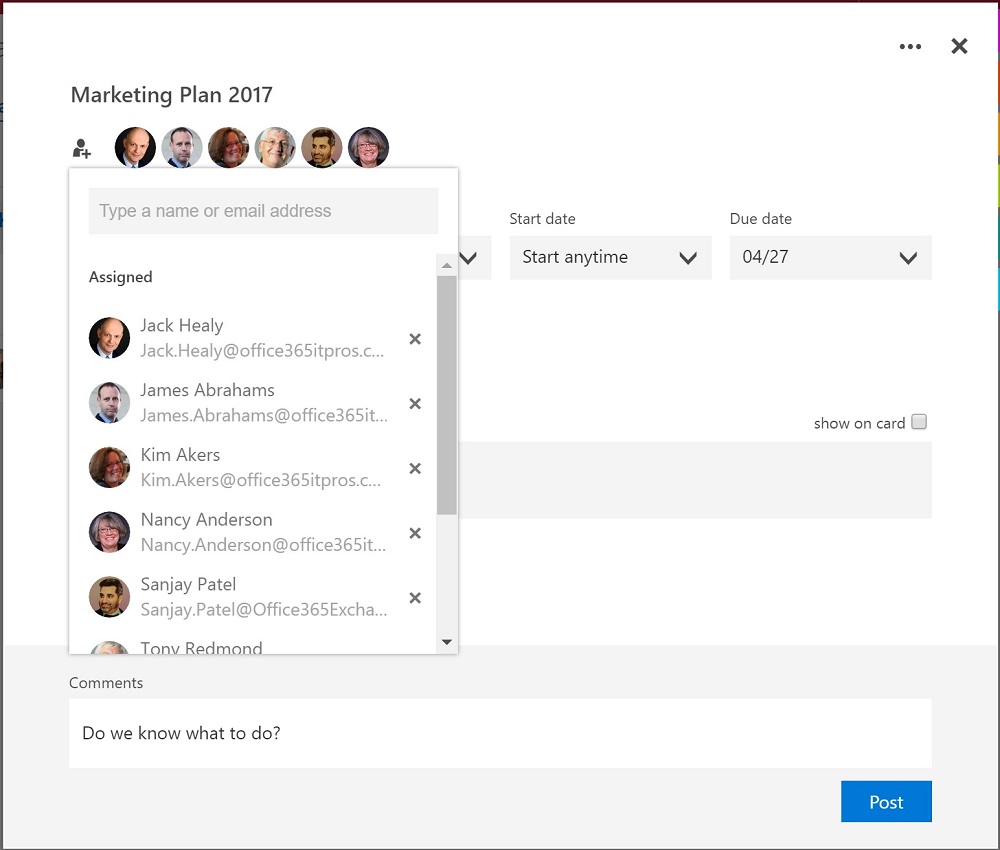 Interestingly, you can now assign tasks to external users. However, Planner does not yet support external access, and this remains the number 1 outstanding feature request for both Planner and Teams. Office 365 Groups do support external user access, but only to the SharePoint resources because Groups leverages the SharePoint capabilities to enable the guest user connection.
The data used by Teams and Planner is hosted in Azure, so a different approach is required before guests can work with tasks or chats. Microsoft has promised to support external user access for Teams in mid-2017 and I imagine that this access will be available for Planner at the same time.
The Slow Pace of Planner
Shipping one new feature in nine months seems odd, especially for a web-based cloud application. And in some respects, it is odd when you compare the pace set by the rest of Office 365 against the sedate progress of Planner. Just compare Planner against the "more than 100 new features" Microsoft claimed to have added to Teams between its preview and general availability.
The problem is not finding new features to develop because a glance through the UserVoice Forum reveals many good ideas, including:
Integrating Planner with Outlook Calendar (and Tasks).
Integrating Planner with Wunderlist.
Sending (customizable) notifications when tasks reach their due date – or when they are late by a certain number of days.
Providing a mobile Planner app for iOS and Android.
Include Planner items in Delve searches.
Allow multiple plans within a group (Teams already allows this to happen).
The good news is that some of these features are coming. At least, a reasonable number of items are listed as "in-development" for Planner in the Office 365 Roadmap.
What is surprising is that some of these things have taken so long. For instance, Microsoft released Teams into preview last November complete with mobile apps and there are mobile apps for SharePoint, OneDrive, Groups, and other parts of Office 365. So why is it taking so long to create some Planner apps?
The same is true for graphs and charts. Microsoft promises a timeline view, which is good. However, it has taken far too long for what seems to be a relatively simple development. The suspicion voiced by some is that Microsoft is protecting its Project business by not giving Planner more than a minimum charting capability.
Next Up For Planner
As we learned last week from the process used to recover soft-deleted groups, Office 365 can be a complex place to work. Planner depends on Office 365 Groups and picks up functionality like recovery from the work Microsoft does on Groups. The ability to apply a naming policy to plans and ageing out obsolete plans through policy-driven lifecycles are other examples of functionality that should come to Planner from Groups.
Apart from the features mentioned above, the other roadmap items include the ability to create new plans from templates (for example, every project starts off with a common structure and task list) and the integration of Planner with "professional learning communities". It's all worthy stuff, but you'd hope that the development cadence matches the rest of Office 365, even if Microsoft wants to protect Project!
Follow Tony on Twitter @12Knocksinna.
Want to know more about how to manage Office 365? Find what you need to know in "Office 365 for IT Pros", the most comprehensive eBook covering all aspects of Office 365. Available in PDF and EPUB formats (suitable for iBooks) or for Amazon Kindle.