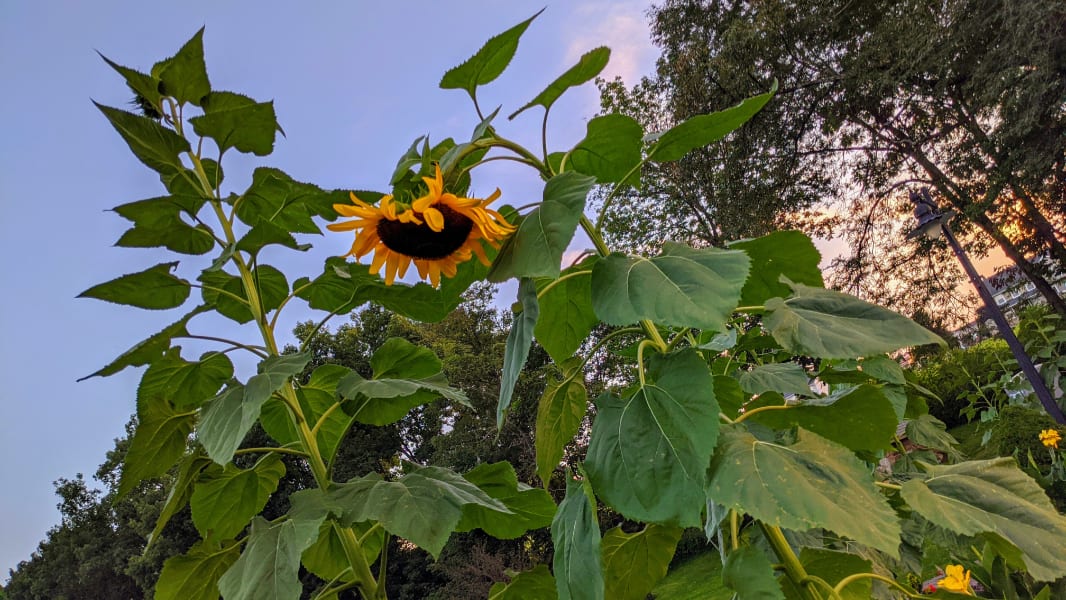 Because this is no time for cowardice, this edition of Short Takes looks at Microsoft's TikTok acquisition possibly being foiled by China, the clarity of the first wave of Surface Duo reviews, another win for Microsoft in the battle over JEDI, and so much more.
TikTok acquisition hangs in the balance
I know that a lot of is riding on Microsoft's planned acquisition of TikTok—I can't wait to get a daily TikTok video next to the weather and my schedule in Outlook—but a recent move by China may have scuttled any deal ahead of the U.S. government's arbitrary September 15 deadline. Confused? Sorry, I can't stop the train at this point, but Microsoft has been pursuing a $20-$30 billion deal for the non-China assets of TikTok for months now, and it's coming down to the wire. And despite the recent and unwelcome appearance of Oracle into the mix, it appeared that Microsoft was on the verge of actually winning the contest and walking away with … something. But now China, the home of TikTok's parent company, has stepped in with some dual-use (military/consumer) export restrictions. And among them is a clause that appears to specifically target the algorithms used by TikTok, which are, of course, a key asset of the potential acquisition. So I guess we'll see what happens. But seriously, Microsoft. Do not buy TikTok. I mean, come on. I was right about Surface Duo. You should listen to me sometimes.
"No, Microsoft CEO Satya Nadella Didn't Sell $189 Billion of Stock"
It was $190 billion. (Kidding, it was $18.9 billion.)
Surface Duo: The reviews are in and it's not pretty
I hate to tell you "I told you so," but … well, you know. The Surface Duo is a problem in search of a solution, a product born of hubris, not need. And as the first wave of reviews explains again and again, Microsoft's claim that a dual-screen not-a-phone device somehow provides a better productivity experience than the smartphones, tablets, and PCs we're already using isn't just false, it's a fantasy. So here's my advice for the Surface team: Stop pretending that you have a rich legacy of inventing new form factors—you don't—and focus instead on just building great devices that serve actual user needs. If you do this right, the customers and prestige will come. But if you continually fail by being sidetracked by this crazy desire to create new form factors, which you have so far, you will just devalue the brand and help the competition. And it's already too late for Surface Duo, which is a too-big/too-wide mobile device with two screens at a time when Samsung and others are innovating with folding displays on devices that can easily fit in any pocket. There is no valid reason for this device to even exist.
"Correction For Microsoft Is Not Finished Yet"
Right. I mean, I correct them all the time.
Microsoft gets another "win" in the battle over JEDI
Microsoft won the Pentagon's lucrative Joint Enterprise Defense Infrastructure (JEDI) contract last October, but Amazon—which was widely understood to have the best bid for this contract—has been fighting it in court ever since. The Department of Defense (DOD) reviewed the contract award and found in April that it was correct. But then Microsoft revealed in May that Amazon had continued fighting the defeat, leading to a humorously unhinged outburst from Amazon. Among Amazon's complaints was that the DOD had miscalculated the cost of Microsoft's cloud services compared to Amazon, and that a reexamination of those costs would lead to Amazon winning the contract. So the DOD looked at it again, and sure enough, Amazon was right: They had miscalculated the costs. So they did the math again and determined that Microsoft was still the winner. And oh man, is Amazon not happy. "We will continue to protest this politically corrupted contract award," the firm writes in another deliciously unhinged response. "The DoD's re-evaluation [is] nothing more than an attempt to validate a flawed, biased, and politically corrupted decision … we will not back down in the face of targeted political cronyism or illusory corrective actions, and we will continue pursuing a fair, objective, and impartial review."
"Want to make your own games? Microsoft Store just announced Xbox Academy"
Seriously, we'll take anything we can for the Microsoft Store at this point.
Microsoft goes "Crazy Eddie" on Teams add-ons
It's another week, so Microsoft probably released another 18 new features for Teams. But I'm a bit more interested in a related announcement about Microsoft's audio conferencing and advanced communications add-ons, which are now being discounted heavily for companies that were on the fence about the costs. Enterprise Agreement customers can now get Microsoft's Audio Conferencing add-on for free and 35 percent off the Advanced Communications add-on. And for those customers still on Skype for Business—you Luddites!—Microsoft is now offering FastTrack support to upgrade to Teams with reduced pricing. If you qualify for this pricing—and seriously, Microsoft's licensing is one of those things no single human being can understand—it's definitely worth looking at these deals, especially given the times and our work-from-home requirements.
"How do I implement a Zero Trust security model for my Microsoft remote workforce?"
First, trust no one.
Microsoft warns of more election interference and misinformation
And speaking of trying times, Microsoft says that the Chinese and Russians are at it again, and it has created new software that can help spot deepfakes that will be used to fool voters into believing utter nonsense. "Deepfakes … are photos, videos[,] or audio files manipulated by artificial intelligence (AI) in hard-to-detect ways," the firm explains. "They could appear to make people say things they didn't or to be places they weren't … [But] in the short run, such as the upcoming U.S. election, advanced detection technologies can be a useful tool to help discerning users identify deepfakes." Microsoft's solution is called Microsoft Video Authenticator, and it can analyze a still photo or video to provide a percentage chance, or confidence score, that the media is artificially manipulated. And the firm is partnering with others so that this technology is used to help debunk the ever-escalating tide of deepfakes.
"Bill Gates says he could be as tough on his employees as Michael Jordan was on his teammates"
Fact: Back in the day, Gates, like Jordan, had enviable vertical leap capabilities.