Paul Thurrott's Short Takes: October 26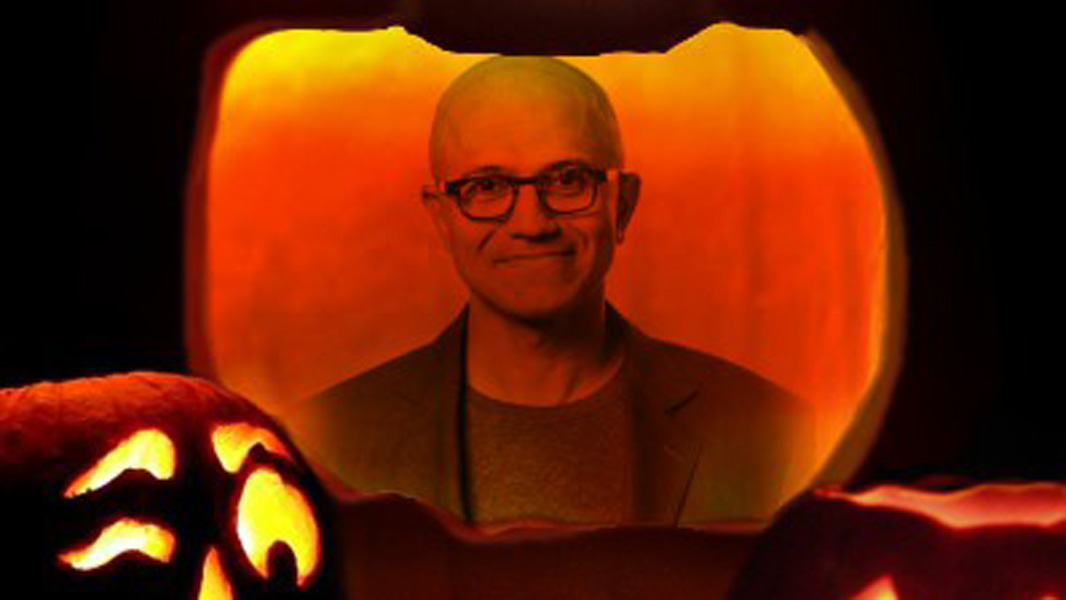 Because it's that time of the quarter, this edition of Short Takes looks a bit more closely at Microsoft's most recent earnings announcement.
Note: On Wednesday—a day earlier than usual—Microsoft posted a quarterly net income of $8.8 billion on revenues of $29.1 billion, jumps of 34 percent and 19 percent, respectively. This edition of Short Takes will dive a bit deeper into the news. –Paul
Azure as a "hyperscale cloud"
While Microsoft's continued use of the term "commercial cloud" continues to vex—this isn't a business at all, and its constituent parts are hand-picked to make Microsoft's cloud offerings appear more competitive—I do like the shift to a new term, "hyperscale cloud." "Azure is the only hyperscale cloud that extends to the edge across identity, data, application platform and security and management," Mr. Nadella said this week. And … yeah. That's how you differentiate your offerings. By being honest.
Office 365 usage ticks upward
Microsoft actually provided new numbers for Office 365 on both the commercial and consumer sides of the fence, something it doesn't always do. As of this quarter, there are now 155 million Office 365 commercial users (a 29 percent gain year-over-year) and 32.5 million Office 365 consumer subscribers. As important, revenues are up by 36 percent on the commercial side and 16 percent on the consumer side.
Good news, bad news for Windows 10
Microsoft is allegedly still shy of the 700 million active devices mark that former Windows chief Terry Myerson first mentioned way back in April. But there was some good news this quarter: PC maker revenues for the Pro SKU were up 8 percent, a few percentage points ahead of the overall market for commercial PCs. That said, consumer PC revenue fell 5 percent in the quarter, performing worse than the market overall. Microsoft cited "continued pressure in the entry-level price category" for this shortfall, which is a code phrase for "Chromebooks."
Yes, more than half of the enterprise is already on Windows 10. Still
When Microsoft CEO Satya Nadella noted that "more than half of our commercial device install base is now on Windows 10," it generated headlines. Look! Windows 10 usage is skyrocketing. But there are two caveats to this "news." First, it's not new information: The software giant used the same quote at Ignite in September. And second, the upgrade trajectory for Windows 10 is happening at roughly the same pace as previous Windows version (excepting Windows 8). Meaning that when Windows 7 support expires in January 2020, we're going to have another Windows XP on our hands.
Precious few details about Surface
Yes, Surface is a billion dollar business by revenue, and yes, by one account, it is apparently among the top five PC makers in the US only. But it's pretty clear that this summer's launch of the lowly Surface Go didn't help matters much. Mr. Nadella noted Wednesday night that "Surface continues to set the bar for the industry with five new category-leading Surface devices," but actual details are few and far between. The firm did note that Surface revenue grew 14 percent in the quarter, "driven by Surface Book 2 and Surface Go." But I suspect it had more to do with the former than the latter. Plus, Surface Laptop 2 and Surface Pro 6 shipped just as the quarter ended. It will be interesting to see whether these devices make an impact in the current quarter. Microsoft says that Surface "revenue growth should accelerate."
Gaming: Big market, nonexistent profits
Microsoft's role in gaming continues to be a source of debate. "We continue to broaden our reach with the more than 2 billion gamers worldwide," Mr. Nadella said, somewhat disingenuously, since only a tiny fraction of that number even gives Microsoft a second thought let alone plays any of its games on any of its platforms. But here's the thing: Microsoft is in long play mode, here. And this year, they've finally started being open about that. "We continue to … expand our opportunity – from the way games are distributed to how they are played and viewed," Nadella said, hinting at the cloud services to come. "We are investing in content, community and cloud services across every endpoint to expand usage and deepen engagement."
That said, something triggered a jump in gaming revenues
"More Personal Computing [the business unit that includes Windows and Xbox] revenue was $10.7 billion, increasing 15 percent with significantly better than expected results in Gaming," Microsoft CFO Amy Hood said Wednesday. And, yes, gaming revenue did jump by an astonishing 44 percent in the quarter. The question, of course, is why: Microsoft didn't start selling any new consoles or ship any other major releases in the quarter. I think it's two-fold: One, the more expensive Xbox One X is starting to outsell the cheaper Xbox One S, contributing to a 94 percent (!) jump in gaming hardware revenues. And two … Fornite, the gaming sensation that floats all boat. "We are seeing record software and services revenue and engagement being driven on our platform," Mr. Nadella said of the third-party gaming title.
In other news…
Microsoft wasn't the only big tech firm to announce earnings this week. Google's parent company, Alphabet, announced net income of $9.19 billion (up 37 percent) on revenues of $33.74 billion (up 21 percent), and, yes, 86 percent of Alphabet's revenues come directly from advertising. Meanwhile, Amazon reported a net income of $2.9 billion on revenues of $56.6 billion (up 29 percent); the big news here is that this is the fourth consecutive quarter in which Amazon has seen more than $1 billion in profits. And Intel announced a net income of $6.4 billion (up 42 percent) on revenues of $19.16 billion (up 19 percent), a record. The interesting bit here is that Intel's biggest business is the same as Microsoft's, thanks to Windows: PCs. It's that dirty little secret that they'd like everyone to forget in this age of digital transformation.