Paul Thurrott's Short Takes: October 12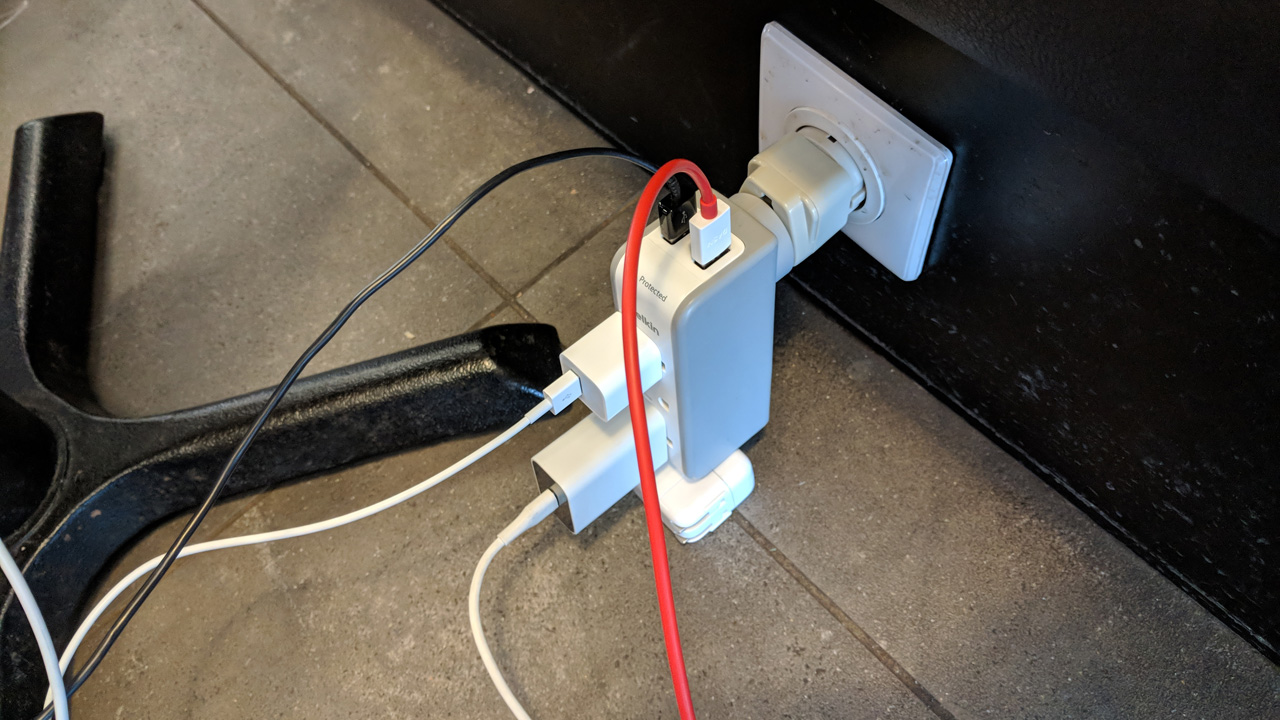 Because I'm between continents at the moment, this edition of Short Takes looks at Microsoft's abortive release of Windows 10 version 1806, Microsoft's patent reversal for Linux, the EU approval of Microsoft's GitHub acquisition, and so much more.
Microsoft quickly pulls Windows 10 version 1809
It was intended to be a celebration of improved quality and speed. But the Windows 10 October 2018 Update was shipped out the door too quickly and with too little testing in order to meet an arbitrary date. And now Microsoft is paying the price: After users began complaining of data loss post-upgrade—the most unforgivable sin in software design—Microsoft had to do the unthinkable and halt the deployment of the update. According to Microsoft, it's figured out the problem and is testing a fix, which it will deploy as part of a "re-release" of the update. But the software giant actually admitted that it knew about the problem before deploying the update. And, now we have a new most unforgivable sin in software design. Great work there, guys.
"How Microsoft Plans To Avoid Nasty Windows 10 Update Bugs In The Future"
Maybe they could actually test it first.
Microsoft embraces Linux. No, really
In the sharpest turnaround yet of the Satya Nadella era, Microsoft this week turned its biggest anti-Linux asset into the Linux community's best friend: Microsoft announced that it will now protect over 2,600 companies that use Linux with its library of over 60,000 patents. In doing so, Microsoft is giving up billions of dollars of revenues, as it has, to date, been forcing companies that use Linux (and Android) to license the use of these patents. I guess the whole "Linux is cancer" thing has changed. To "Linux is a Cancer and Microsoft is a Pisces."
9 Reasons It Might Be Time to Switch to Microsoft Edge
/#1. You don't use a Mac.
Report: The EU will approve Microsoft's GitHub acquisition
Reuters claimed this week that regulators from the European Union were set to approve Microsoft's $7.5 billion acquisition of GitHub, the open source software code repository. The European Commission had previously said that it would issue its decision on October 19, which is one week away. But it appears to be in the can. When asked why Microsoft was interested it GitHub recently, Microsoft CFO Amy Hood said that it was all about communities. "For the past five years, we've been incredibly consistent — buy communities, look for networked assets, look for growing markets, and look for where we're a better owner," she responded. Microsoft has acquired almost 60 companies over those five years. But few were as expensive as GitHub: LinkedIn cost the firm over $26 billion.
"Apple and Google are helping crack down on spam calls because no one else will"
Um. They do make the phone platforms.
Cortana gets pushed out of AI group at Microsoft
Mary Jo Foley reported this week that Microsoft is further evolving Cortana from a back-end AI service to a front-facing user interface for Microsoft's more successful online services. Key to this is the recent move of Cortana out of the firm's AI + Research unit and into its Experience & Devices product team. Microsoft had repositioned Cortana from a standalone digital assistant to more of an "assistance aide," and this new move seems to cement the notion that Cortana, as a standalone AI offering, is dead. At least we'll always have Alexa.
"Microsoft Warns Groove Server 2010 Support Is Nearing End"
Not that Groove.
Microsoft prematurely announces cloud game streaming service
In the wake of a similar Google announcement, Microsoft perhaps felt that it was obligated to confirm that it, too, will indeed offer its own cloud-based game streaming service. Currently codenamed xCloud, this service will begin testing in 2019 and will stream Xbox games to PCs, consoles, mobile devices, and more. It will work with Bluetooth-connected Xbox One controllers and, for touch-based devices, a "new, game-specific touch-input overlay that provides maximum response in a minimal footprint." I've long argued that the only reason Microsoft has kept Xbox was to work towards this future. And now it's finally coming.
"Google+ is shutting down"
If an online service closes and no one notices, did it really exist?
Surface is (maybe) the #5 PC maker in the U.S.
According to Gartner, sales of Microsoft's Surface PCs were good enough this past quarter to catapult the product line into the top five PC makers in the United States for the first time ever. That's good news, of course. But with just 4.1 percent market share, Microsoft is still an outlier in this market, and it's more likely that the former number five player, Acer had more to do with this shift than Microsoft did. Also, remember that this is just one analyst firm, and that it's only the U.S. Worldwide, Microsoft still controls sub-2 percent market share.
"What to do if you fall for a Microsoft support scam"
Buy a Mac?