Is Office 365 Really Suited for Small Business?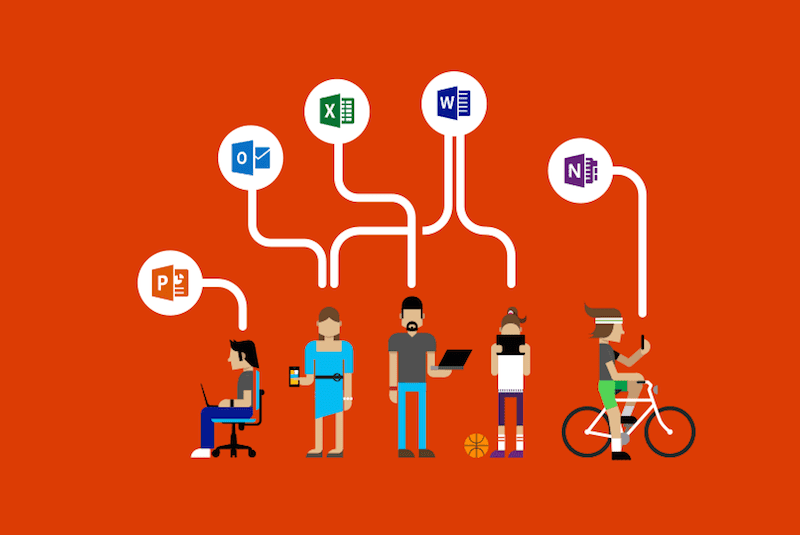 In conversations with business owners and others responsible for managing IT within their organizations, I have found that while many medium or enterprise environments are keen to explore Microsoft's Office 365 offerings, many small business owners quickly dismiss this as something too expensive or too complicated for a business of their size. In my experience they could not be more mistaken. Office 365 offers enormous benefits at a possibly significant cost-savings to small businesses.
I recently wrote an article letting Petri IT Knowledgebase readers know about three new Office 365 plans specifically designed for small businesses. In that announcement we spoke about the plans, but not the true value and benefits. As such, I think it would be worthwhile to see just where small businesses could benefit by moving to Office 365.
Is Office 365 the Right Choice for Small Businesses?
When I say that Office 365 is a solution worth considering for small businesses, just how small do I mean? In terms of users Office 365 can be helpful in businesses with as few as one or two users. Office 365 works just as well if you are employee number one in a small startup you are running out of your garage, or if you anticipate that you'll be rapidly expanding and your number of employees will be growing. In the later case, you should know that the new Office 365 plans for small businesses allow up to 300 users.
What about in terms of needs? Some small businesses ignore the latest trends in IT business solutions because their needs are simple and they do not see any way they could be met better than they already are. Most small businesses I work with use some version Microsoft Office as their office productivity software. Since this is often purchased along with a new PC, these small businesses sometimes have problems keeping all of their users on the same version, with some using the latest versions and a few still stuck on the oldest of legacy versions. Add in the occasional Mac user and the increasing use of tablets, and the process of figuring out Microsoft Office licensing can become a little complicated. The Office 365 Business plan can meet the needs of even users who just want to use their usual Office apps with the added benefit of 1 TB of OneDrive storage.
The Benefits of Moving to Office 365
Of course, even many small businesses make use of more sophisticated tools. Your business may be running an on-premises Exchange server and perhaps you are considering using SharePoint or Lync. This is where Office 365 really shines. I have been working with and training Exchange administrators for years now, and I know that hosting your own on-premises Exchange server is no simple task. Managing some of the biggest concerns, such as high availability, backups, and possible hardware issues can be both complicated and expensive, especially when you have to hire an Exchange expert to do the work for you. Moving Exchange and other services to Office 365 means shifting a lot of these problems to Microsoft. You will no longer have to worry about maintaining your own mail server, uptime, or hardware replacement.
To be sure, some of the features and benefits of Office 365 will be mostly of interest to larger companies with very particular needs, but that hardly means that small businesses are left out in the cold. The Office 365 small business plans can help almost any small business to get access to the latest versions of the applications they already use plus a few extras. With room to grow both in number of users and the tools available, I can hardly think of a case where moving to Office 365 would not be worth at least a long hard look.
Office 365 Isn't Always the Right Choice for Your Business
And, just to be honest and fair (and not come off looking like a complete shill here) after taking that look, you may decide Office 365 is great for small business, but not YOUR small business. And hey, that's ok too. Costs may drive you in that direction if you feel you have a stable solution already at a reasonable price point. It's possible you feel Office 365 is overloaded with features and tools you will never use and don't need. Whatever the deterrent, there are solid reasons to say "no" to Office 365, but only after you've given it some thought.