Microsoft Unveils Office Delve for Office 365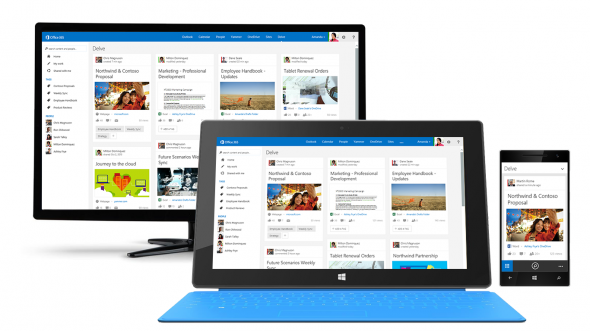 Microsoft recently announced the availability of Office Delve, a social information-discovery product that promises to deliver relevant information based on how you work and who you work with. Previously known as Project Oslo and previewed in March at the SharePoint 2014 conference, Delve integrates with Office 365, so whether you regularly work with Word documents stored in OneDrive, share presentations with colleagues through a SharePoint site, or have conversations in Yammer, it will proactively find what you need.
One very different aspect of Delve is that rather than showing you a long list of text results — the dreaded ten blue links — Delve gives you a more visually interesting and engaging presentation of what it finds for you via a card-based user-interface design. Delve is powered by Office Graph, a cloud-based platform that Microsoft says uses "…sophisticated machine-learning techniques to map the relationships between people, content, and activity." I've embedded a video about Office Graph a bit farther down in this article if you want more information.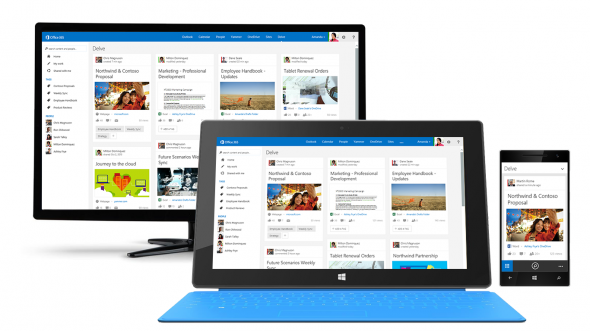 Formerly known by the codename 'Project Oslo', Delve is an information discovery service for Office 365. (Image: Microsoft)
Julia White, general manager of Office 365 Technical Product Management, said in an Office blog post, "Delve displays information that is most relevant for each person based on the work they are doing and the being whom they are engaging.  With Delve, information finds you versus you having to find information."
Based on Microsoft's machine-learning powered Office Graph, Delve is part of Microsoft's initiative to design tools that are socially aware and deliver personalized insights that allow you to focus on your important goals while proactive search and discovery of relevant information becomes an easy-to-use, integrated feature. Currently, Office Graph, and by extension Delve, works specifically with email content, OneDrive for Business, SharePoint Online, and Yammer, however there are plans to include data from OneNote, Lync, and even email attachments.
How to Get Microsoft Office Delve
The Enterprise E1-E4 subscription plans, as well as the A2-A4 academic and G1-G4 plans, will include Delve. The phased roll-out will begin with first release customers who have opted to receive important updates early. Later this update will be released to those who have chosen the standard release.
Here is how can be sure to receive Delve as soon as it is available:
 Log in to your Office 365 account
Select Admin then choose Office 365
Select Service Settings and then Updates
Set First Release to On
It's hard to say if this solution is going to truly be of benefit to your organization. But the potential is there to assist people in finding what they need faster and without all the typical needle in a haystack perusal required when being bombarded by Twitter links, email blasts, and so forth. Delve is designed to provide the content you need, even if you didn't know you needed it just yet. Combine Delve with Cortana and we just might have J.A.R.V.I.S. one day. I'm staring off into space and thinking, "Ah…one day."
Editor's Note: Additional reporting and portions of this article by Robert Duggan.