After several months of what could be best described as head-scratching confusion over the fate of the Microsoft TechEd conference — and some outreach to former TechEd attendees for crowd-sourced branding input on the new conference — Microsoft has finally announced that Microsoft TechEd and a host of related conferences (such as the Microsoft Exchange Conference, the SharePoint Conference, etc.) will be merged into a single technology conference under the Microsoft Ignite brand name.
The first Microsoft Ignite conference will be held May 4-8, 2015 at McCormick Place in Chicago, IL. As I mentioned previously, it will replace six formerly separate Microsoft technology conferences: Microsoft TechEd, Microsoft Management Summit, Exchange Conference, SharePoint Conference, Lync Conference, and the Project Conference.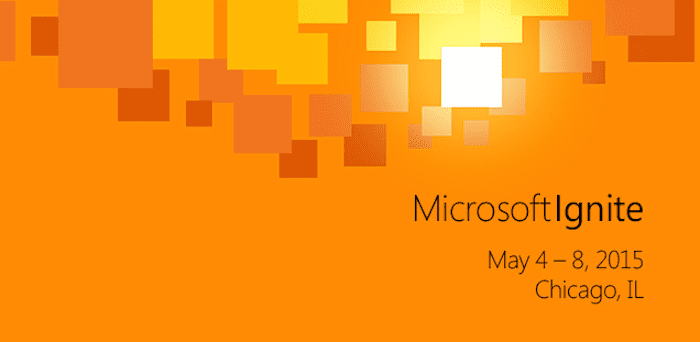 Microsoft Corporate Vice President for Communications Frank X. Shaw posted about the new event on the official Microsoft blog, saying that the new conference would cover "…cloud infrastructure and management, big data and analytics, productivity, unified communications, operating systems, mobile devices and more."
The Microsoft Ignite Conference website (and conference registration) is now also live, and it reveals that Microsoft has an impressive line-up of speakers for the first Ignite Conference, including CEO Satya Nadella, CVP Brad Anderson, Joe Belfiore, Dave Campbell, Peggy Johnson, Julie Larson Green, and other senior Microsoft execs.
To help promote the launch of the new conference, Microsoft Office general manager Julia White is joining Chicago Mayor Rahm Emanuel in a press event (catch the livestream here) scheduled for today at 12:30pm MT.
Shaw also mentioned dates and times for other 2015 Microsoft tech conferences in his post, including:
As Petri readers may recall, Microsoft pulled the plug on future TechEd conferences (and other Microsoft tech conferences) — at least in North America — several months ago, but didn't officially what those conferences would be replaced with, other than saying several Microsoft blog posts that stated that the future event would be a "Microsoft Unified Technology Event for Enterprises."
So what do you think of Microsoft's decision to kill most of their existing conferences and pool the content into the Microsoft Ignite conference? I'd love to hear what you think, so please drop me an email with your thoughts, add a comment to this blog post, or contact me on Twitter or Google+. You can also catch up on my posts in the Petri IT Knowledgebase forums.