Introduction to Microsoft Teams Premium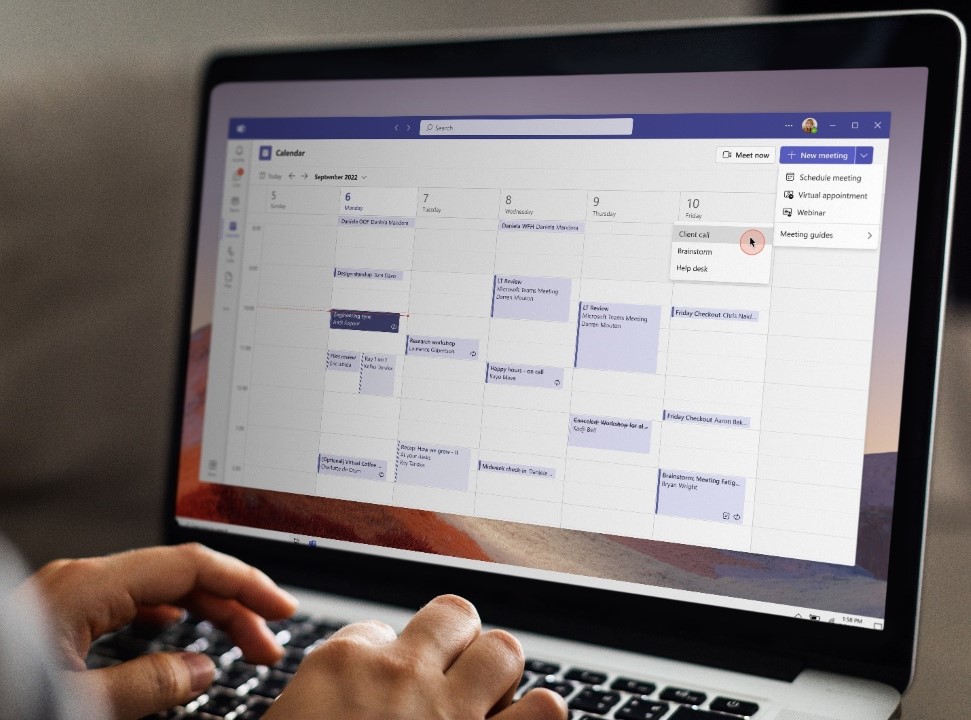 Microsoft Teams Premium is a new add-on SKU that provides a better way to meet. Built on Microsoft Teams' familiar, all-in-one collaboration experience, Microsoft Teams Premium aims to make every meeting — from 1:1 reunions to large meetings to virtual appointments to webinars — more personalized, intelligent, and secure. In this article, we'll explain everything you need to know about Microsoft Teams Premium.
Microsoft Teams Premium is now available in public preview for commercial customers. IT admins can currently assign 25 free trial licenses to end users in their organization for 30 days, which is a good way to evaluate this new Premium add-on.
What is Microsoft Teams Premium?
Microsoft introduced the Teams Advanced Communications add-on back in 2020. This add-on included new features such as the ability to scale Microsoft Teams meetings to up 20,000 participants.
However, when meetings were over 1,000 users, the solution would then become "View-only" for participants, with advanced controls for admins giving them the ability to design the meeting lobby with their own branding. Microsoft Teams Premium leverages this existing functionality and builds upon it significantly.
Microsoft Teams Premium pricing and availability
Microsoft Teams Premium will officially be available starting in February 2023. The availability of new artificial intelligence capabilities such as intelligent meetings will also begin rolling out in the first half of 2023.
Microsoft Teams Advanced Communications was $12 per user per month. Despite the increased functionality with Microsoft Teams Premium, the new add-on will cost just $10 per user per month. It is important to note that if you only require the meeting functionality in your organization, then only the organizer of the meeting will need to have a Teams Premium license.
New meeting features in Microsoft Teams Premium
There are several new meeting features in Microsoft Teams Premium, starting with meeting guides, custom meeting branding, and live translation for captions.
Meeting guides
Microsoft Teams Premium adds meeting guides that allow your users to choose a pre-set of meeting options. The goal of meeting guides is to use a simple, user-friendly method of creating meeting events with a templated method of scheduling meetings in Microsoft Teams.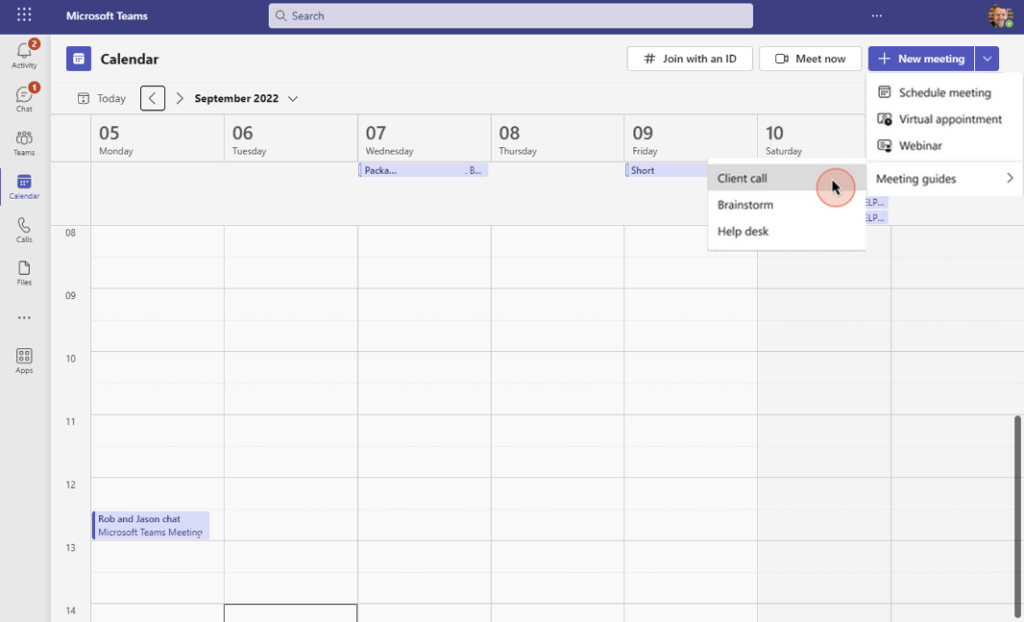 Custom meeting branding
Microsoft Teams Premium also allows your organization to use corporate branding for meetings and events. This can be used for the landing lobby or for the actual event itself.
Custom meeting branding can be deployed as an organizational-level change to help streamline how the branding of your meetings and live events looks like. In addition, these same custom branding tools can be used to create bespoke Together mode solutions, allowing you to use the corporate scenes when bringing users into a single screen.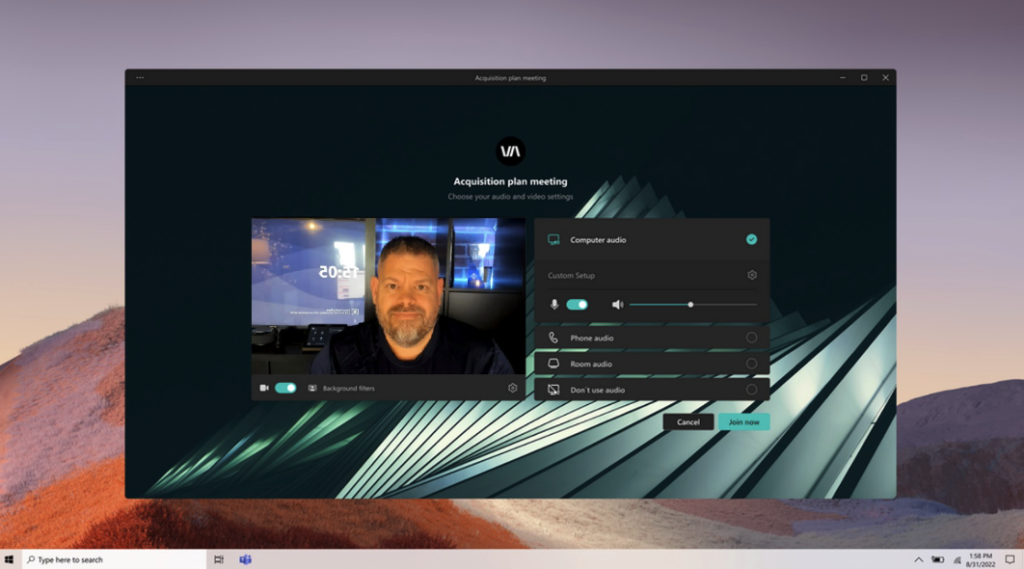 Live translation for captions allows for real-time close captioning to be displayed in over 40 different languages. This is a pretty big deal for organizations holding meetings with attendees who are unable to speak the same language as the presenter.
Advanced meeting protection with Teams Premium
Microsoft Teams Premium introduces several new security features to protect your meetings, including end-to-end encryption and watermarking.
End-to-end encryption
Microsoft is working on providing end-to-end encryption for meetings. This will be applied to audio, video, and screen sharing. However, live captions, transcriptions, recordings, Together mode, and breakout rooms won't be supported.
It is also worth noting that encryption isn't enabled by default, it will need to be configured and enabled by the end users themselves. Even when enabled within the Teams Admin Center, the solution is set to Not enabled, but users can override that.
Watermarking
Watermarking technology can be useful for protecting confidential information shared during meeting. If users capture images of a meeting, the User Principal Name (UPN) will be overlaid across the top of the video stream.
It's important to note that when watermarking is enabled for meetings, the following features will stop working: meeting recordings, Large Gallery View, Together Mode, PowerPoint Live, Microsoft Whiteboard, and content cameras from a Microsoft Teams room device.
To enable watermarking within the Microsoft Teams Admin Center, you'll need to expand Meetings, select Meeting policies, and then turn on Watermark videos and Watermark shared content.

Sensitivity tagging
Sensitivity tagging with Microsoft Teams Premium has three default configurations which are sensitive, highly sensitive, and highly sensitive presentation. Each of these configurations allows for the functionality of Microsoft Teams to be restricted.
Items that can be configured include turning off the camera of attendees, turning off microphones for attendees, forcing a watermark, enabling end-to-end encryption, bypassing a lobby, turning off recording automatically, and chosing who is able to present and who is able to record.
Intelligent recaps with Teams Premium
Intelligent recaps can help organizations to simplify the overall meeting experience and provide essential information to employees whose time is restrained. This is done with a few new components such as AI-generated tasks.
AI-generated tasks can be created during and after meetings. They allow Teams users to schedule a meeting with Microsoft Teams Premium and then generate the required and agreed-upon tasks. This is pretty much like having a personal/virtual assistant attending the meetings and offering follow-up actions for all participants.
Auto-Generated chapters allow meeting attendees to navigate meetings recordings and immediately scroll to the relevant information. Personal timeline markers can also be used for highlighting special moments in a meeting recording. These moments will highlighted in the meeting transcript – this can include moments when participants shared their screens or when people left the meeting.
Lastly, Intelligent transcript search allows attendees to search through a meeting transcript to find when their name was mentioned, or when a particular action was taken and by whom.
New Virtual Appointments capabilities in Teams Premium
The new advanced Virtual appointments in Teams allow companies to schedule, manage, and track appointments with customers. For example, a banking firm could use virtual appointments to schedule a meeting with mortgage advisors, but this new capability can also be used for virtual healthcare visits and other B2C scenarios. Microsoft Teams Premium also offers custom waiting rooms, providing attendees with a branded experience that's relevant to the appointment they are waiting for.
Microsoft Teams Premium also provides analytics capabilities for virtual appointments, which can help organizations to see how long people have been waiting or how often people have booked an appointment without showing up.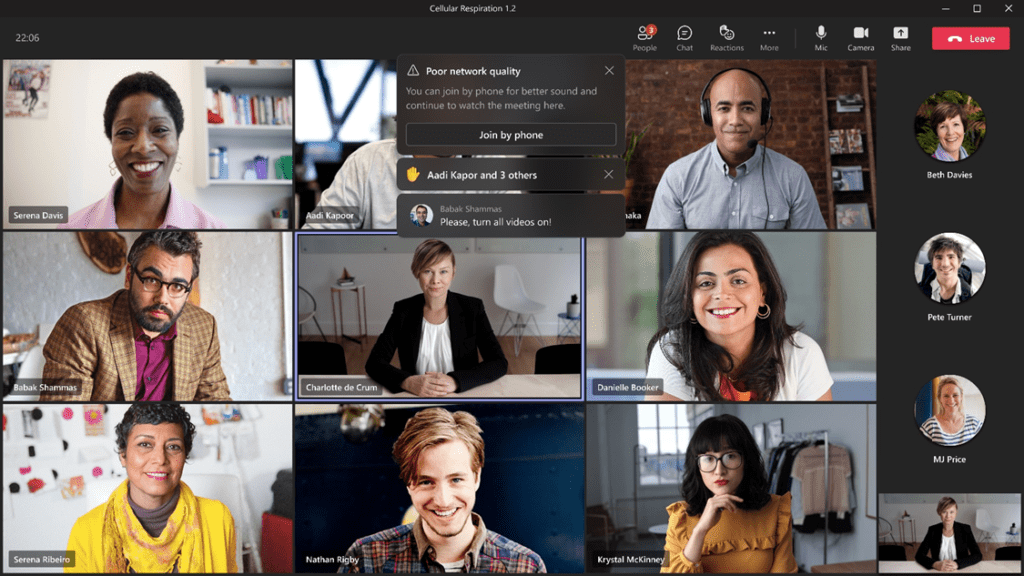 An example of where these analytics could be useful is the National Health Service (NHS) in the UK, which has outlined that 1 in 20 appointments is missed. As a result, the NHS loses over $267 million per year on missed appointments. This could easily be assessed and analyzed natively within Microsoft Teams Premium.
Lastly, Microsoft Teams Premium supports sending SMS reminders to clients who signed up for a virtual appointment. Mobile browser join also allows attendees to join a virtual appointment on their smartphone without having to download the Teams mobile app.
New advanced webinar experiences in Teams Premium
The new advanced webinar experiences in Microsoft Teams Premium include features carried over from the Advanced Communication SKU. Registration waiting lists and manual approvals allow users to create a waiting list for potential attendees and then manually approve and reject people.
Automated reminder emails can also be used by meeting organizers to send out automated emails ahead of a meeting/live event to help drive attendance. Often, organizations will book events months in advance but attendees will forget about them. These reminder emails can be used to bring that event back into the forefront of their mind.
With Virtual green rooms, speakers and presenters get to prepare in a dedicated space. In show business, a green room is a space that functions as a waiting area for performers before others enter the stage. This technology also allows them to monitor any questions and answers being shared during a meeting or live event.
Lastly, Microsoft Teams Premium let organizers curate the content that attendees will see. No more accidental slip-ups or sharing the wrong screen or content.
Conclusion
Microsoft Teams Premium allows organizations to catch up and surpass many other solutions when it comes to marketing and highlighting your organization's brand. The addition of new features such as translation services and virtual appointments makes this a massive upgrade to large and small businesses.
Related article: