Microsoft is getting ready to release the Teams Connect shared channels feature in public preview this month. The Redmond giant first announced the shared channels experience at Ignite 2021, which will let users collaborate seamlessly across multiple organizations.
The shared channels feature will be available in addition to the existing standard and private channel options in Microsoft Teams. This new capability will enable external users to access the shared channels directly from their Teams account without switching tenants. Shared channels also aim to reduce problems such as over-sharing and team proliferation.
"While standard and private channels are great for connecting the team, many collaboration needs transcend the team or even your organization boundary. With shared channels users can invite others to a specific channel without having to first add them to the team. This avoids oversharing and removes the need to create new teams when collaboration in existing channels needs to expand to others outside the team," the company explained in a blog post.
The Microsoft Teams Connect shared channels feature will allow users to create both scheduled or meet now meetings and it also supports tabs and connectors. The company also plans to add support for LOB apps, message extensions, and bots to shared channels later this year. It is important to note that Microsoft 365 Information Protection capabilities such as retention policies and Data Loss Prevention (DLP) will work with shared channels in Teams.
Microsoft Teams Connect shared channels to launch in preview this month
Microsoft will start rolling out the new Teams Connect shared channels experience in preview at the end of this month. The feature should become generally available for all Office 365/Microsoft 365 business, enterprise, and education customers in early April. Microsoft noted that IT Admins will be able to manage shared channels and external collaboration within their organization via PowerShell or the Teams admin center.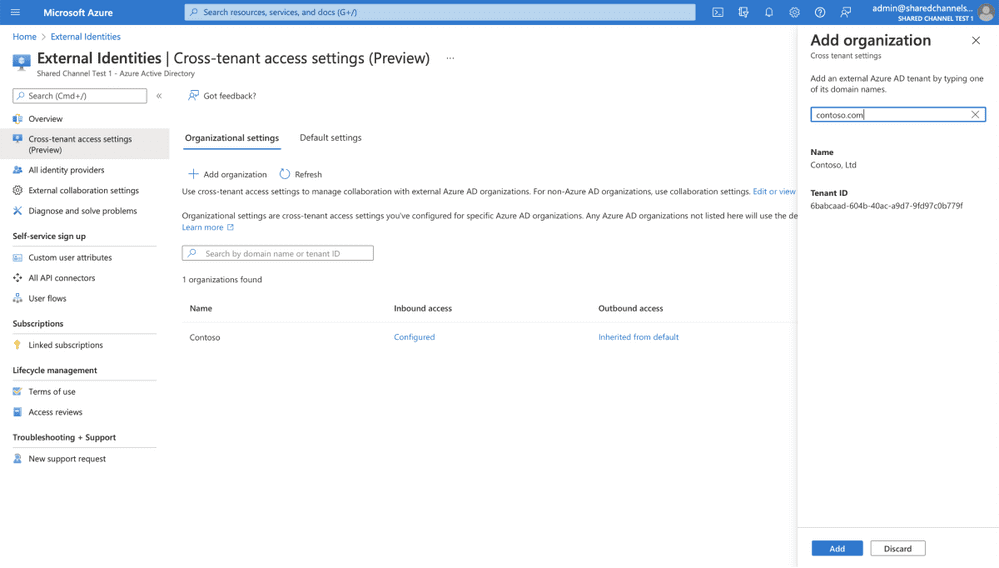 In addition to Microsoft Teams Connect, Microsoft has unveiled a bunch of new hybrid work features coming to its Teams collaboration service. The list includes a new AI-powered speaker coach, 3D emojis, new Whiteboard experience as well as language interpretation in meetings. The company has also announced the Surface Hub 2 Smart Camera, and you can find more details in our separate post.
Related Article: