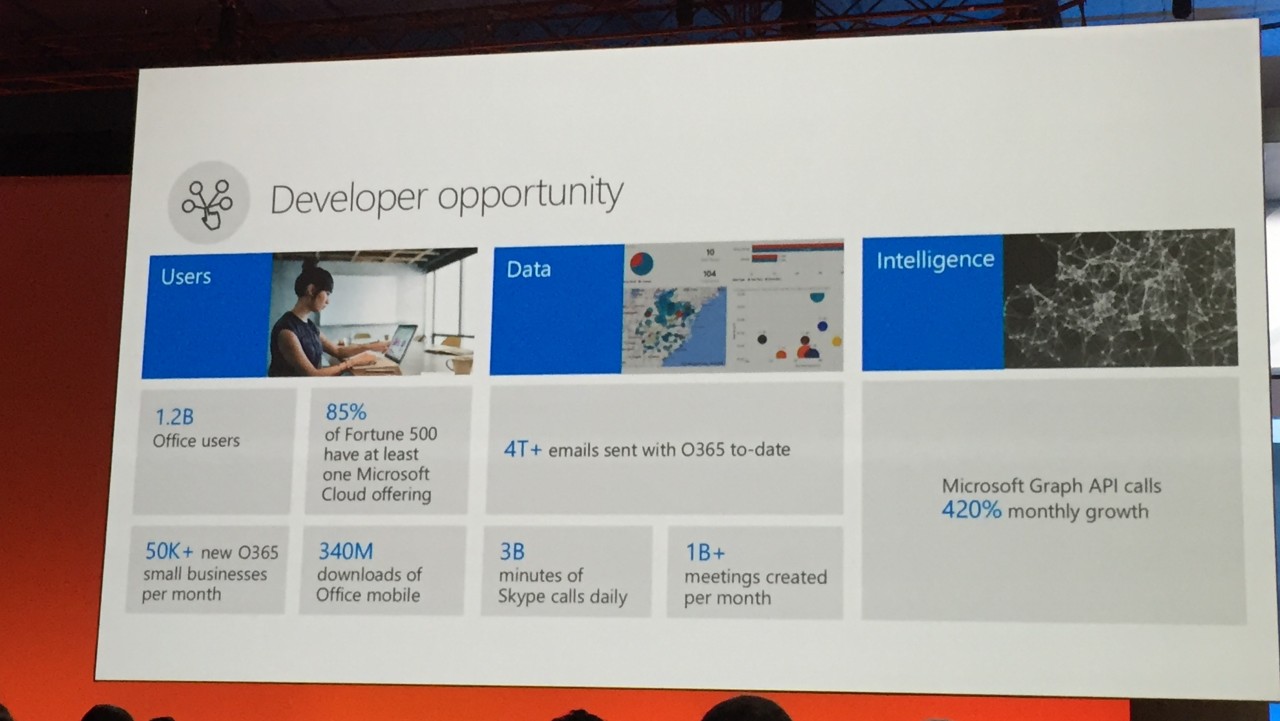 Microsoft's Office 365 platform has been a massive success for the company. They have managed to turn its Office product into a service, and they have millions of subscribers around the globe that are actively using the platform for productivity.
At the company's Build conference in San Francisco, Microsoft pulled back the curtain and shared new statistics about how popular the service is with its users, much like they did with Azure.
There are currently 1.2 billion office users (this includes all Office users, not just Office 365), the company is signing up 50k new Office 365 small businesses per month, the mobile apps have been downloaded 340 million times, 4 trillion emails have been sent with Office 365, 1 billion meetings are created per month and 3 billion minutes of Skype calls are performed daily.
The reason Microsoft was talking up these figures is to show developers that building applications that link into the Office 365 framework is a lucrative endeavor, as the platform is used at a massive scale on a daily basis.
Of course, the reason Microsoft wants its Office platform to be integrated further into the productivity workflow is so that it becomes harder to transition away from the suite of tools. With that being said, it's closest competitor, Google Apps, still lags significantly behind Office in the enterprise, and while it is a threat, has yet to undermine Microsoft's efforts in this space.