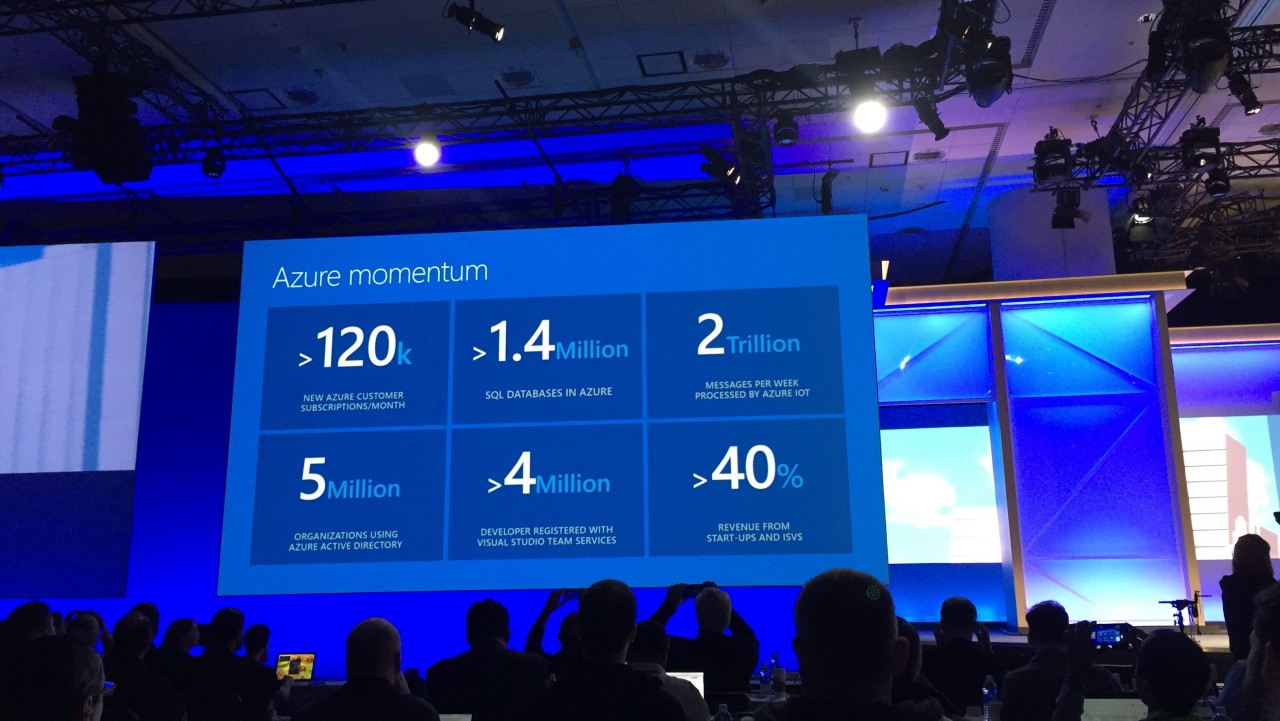 At the second day of Microsoft's Build conference, the company wasted no time in telling the world how large its cloud platform is and who is using the service. They touted that they have more data centers than Amazon Web Services (AWS) and Google's Cloud service combined and that 85 percent of Fortune 500 companies are currently using Azure to some capacity as well.
Microsoft says that they are growing at a rate of 120k new customers per month, there are 1.4 million SQL databases in Azure, 2 trillion messages per week processed by Azure IoT, 5 million organizations using Azure active directory, 4 million developers registered with Visual Studio Team services, and 40 percent of their revenue is from start-ups and ISVs.
In showing how large the service is today, Guthrie also took a shot at Google by saying that Azure's enterprise customers were not an afterthought and have always been a priority. Google has recently announced that they will be expanding their cloud efforts and going after large enterprise clients to get them to use their service; the company is staffing up and building new data centers to support this new agenda.
Microsoft's future growth and revenue is deeply tied to its Azure platform, so it's no surprise to see the company touting how well the platform is performing. With AWS and now Google putting up stiff competition to Azure, there are several quality providers to choose from when moving your data to the cloud which is also why we are seeing prices being cut on a frequent basis.