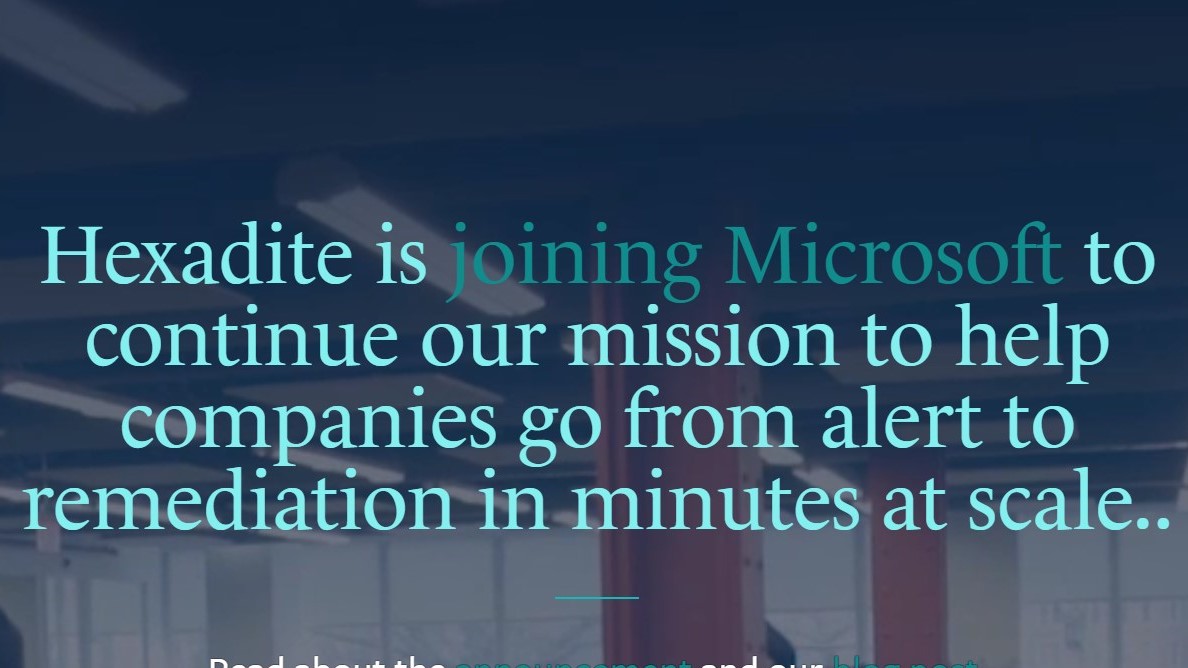 Security, it's one of the many differentiators Microsoft pitches as a reason to use one of its services and the company has built up a marketing movement around its 'Advanced Threat Detection' branding. The company is betting big on security and is offering hardening services on nearly all of its products for the enterprise.
To further expand upon what the company already provides, Microsoft has announced its intentions to acquire Hexadite, a company that offers agentless, automatic incident investigation and remediation solutions. The terms of the agreement were not announced and the deal has not formally closed at this time.
To little surprise, Microsoft says that they will be integrating this technology into its Windows Advanced Threat Protection services to help its clients detect, investigate, and respond faster to sophisticated attacks on their networks. Specifically, with this acquisition, the company says that they will be adding endpoint security automated remediation.
With security related incidents happening on a broader scale and sophisticated attacks increasing in frequency, having robust security solutions in place to protect your on-premises and cloud infrastructure is vitally important. Microsoft is placing its bet that security will always be an evergreen topic (and I doubt anyone disagrees with this ideology) and as such, is continuing to invest in helping protect their clients with advanced services that are also padding the bottom line as well.
The acquisition today further solidifies the fact that Microsoft is a security company who also offers productivity software. All of their key platforms now offer Advanced Threat Protection services and I don't see this trend of adding additional security layers for premium tiers stopping anytime soon.
Once the acquisition closes, the team will be merged into Microsoft's Windows and Devices group.