Microsoft Edge Now Available for Windows 7 and 8.1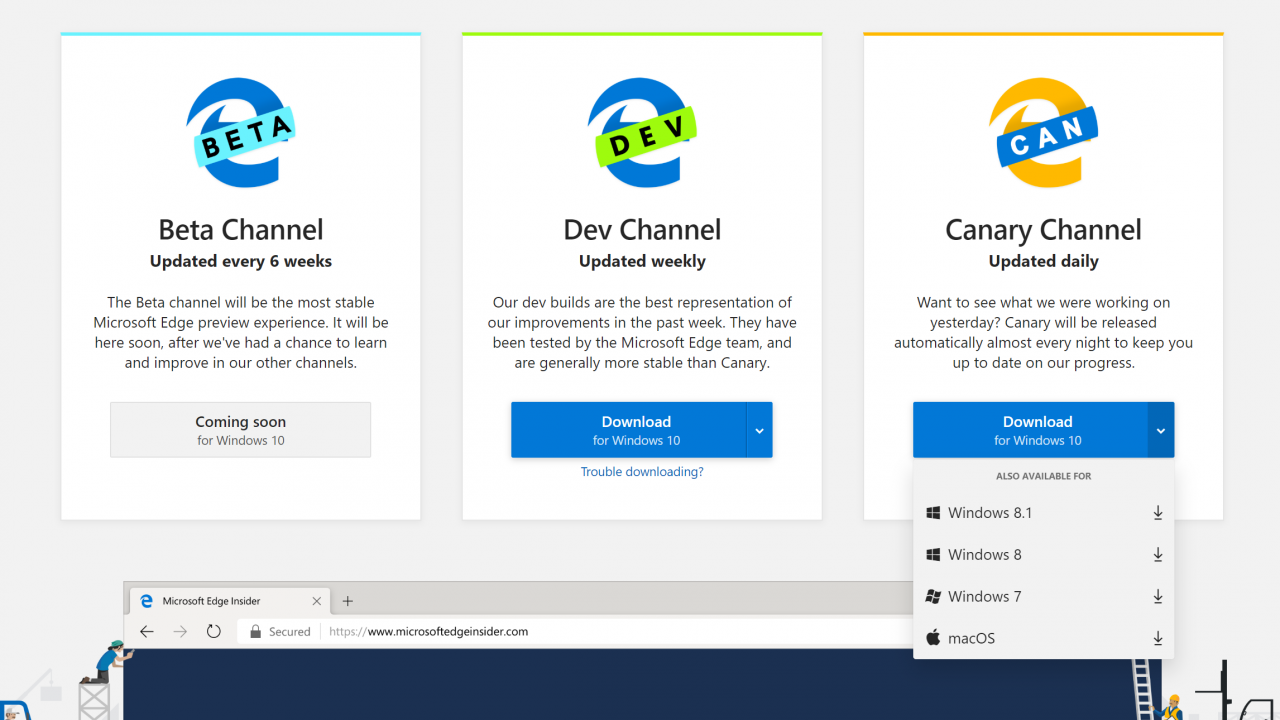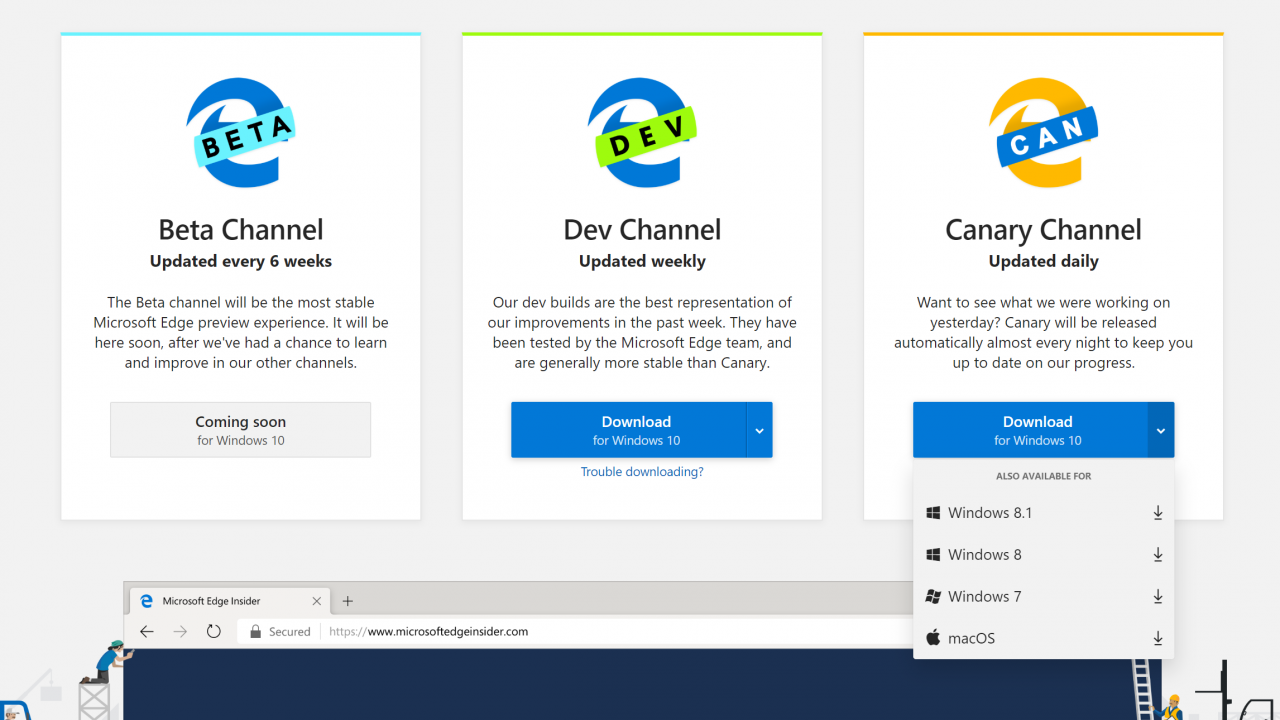 Since the announcement that Microsoft Edge would be moving to the Chromium rendering engine, the company also stated that the browser would eventually make its way to older versions of Windows and also the Mac. Announced today, Microsoft Edge is now available in preview for Windows 7 and Windows 8/8.1.
You can grab the bits to install the browser from here and know that it is nearly feature identical to the version that is already available for Windows 10. This build is from Microsoft's Canary branch which means that it may be unstable and should not be used for production purposes.
The Edge dev team notes that this build does not have dark mode enabled and there is no support for AAD sign-in.
Microsoft currently offers Edge in three flavors for Windows 10: Canary, Developer, and Beta. For now, you can only install the Canary flavor on older versions of Windows while Windows 10 does offer a Developer release; there is no Beta of Edge available at this time.
For corporate customers, it would be in your best interest to start testing this new version of Edge as it will eventually replace legacy Edge and eventually Internet Explorer. The sooner you are able to make your intranet sites and applications work correctly with this new version of Edge, the easier it will be to migrate in the future.