Microsoft to Block OneDrive and SharePoint on Internet Explorer 11 in January 2023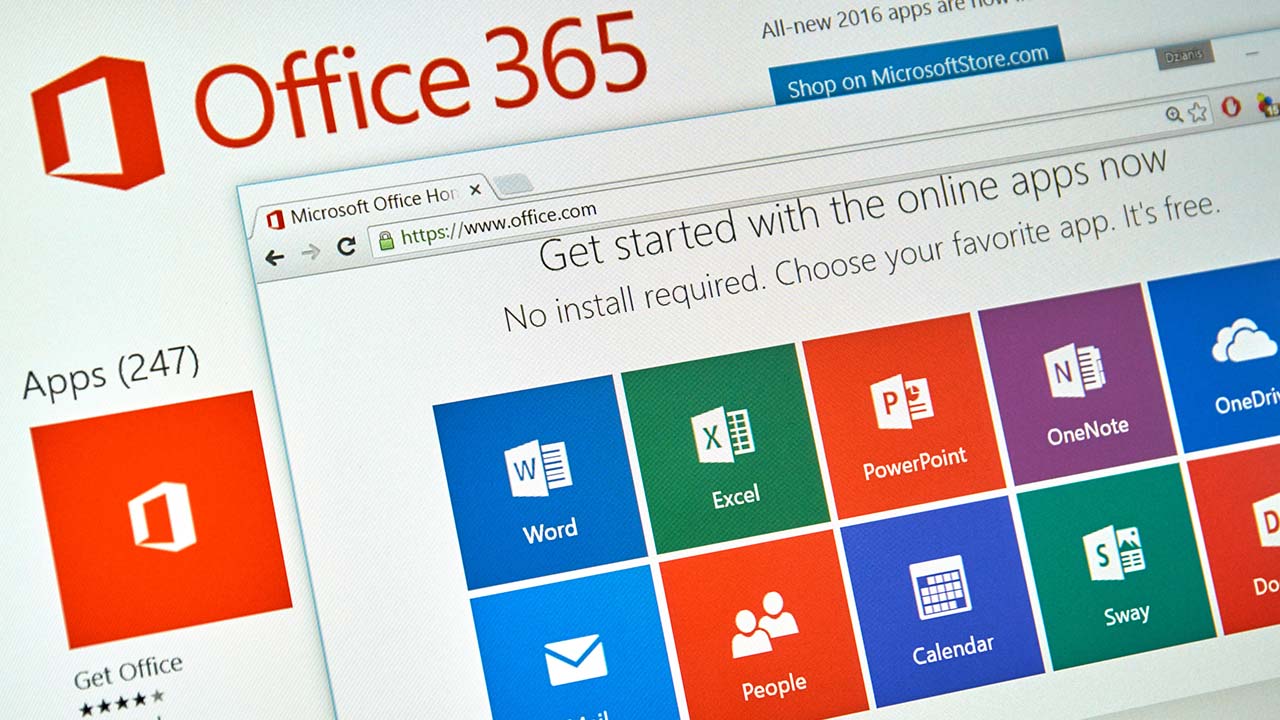 Microsoft is getting ready to block access to OneDrive and SharePoint Online from Internet Explorer (IE 11). The company recently posted a message in the Microsoft 365 admin center to inform customers that this change will begin rolling out in mid-January 2023.
Last year, Microsoft 365 apps and services dropped support for Internet Explorer 11. While support from Microsoft ended in August 2021, the applications didn't immediately stop working on IE 11. However, Microsoft warned that new features will not be available for IE 11 users. Those who continue to use Microsoft 365 apps and services on the legacy browser may notice connection issues or have a degraded experience.
Currently, IE 11 redirects users to a screen with an "It's time to upgrade your browser" message while accessing OneDrive and SharePoint Online. As shown in the screenshot, the existing soft block experience prompts users to upgrade their browser or continue with Internet Explorer 11.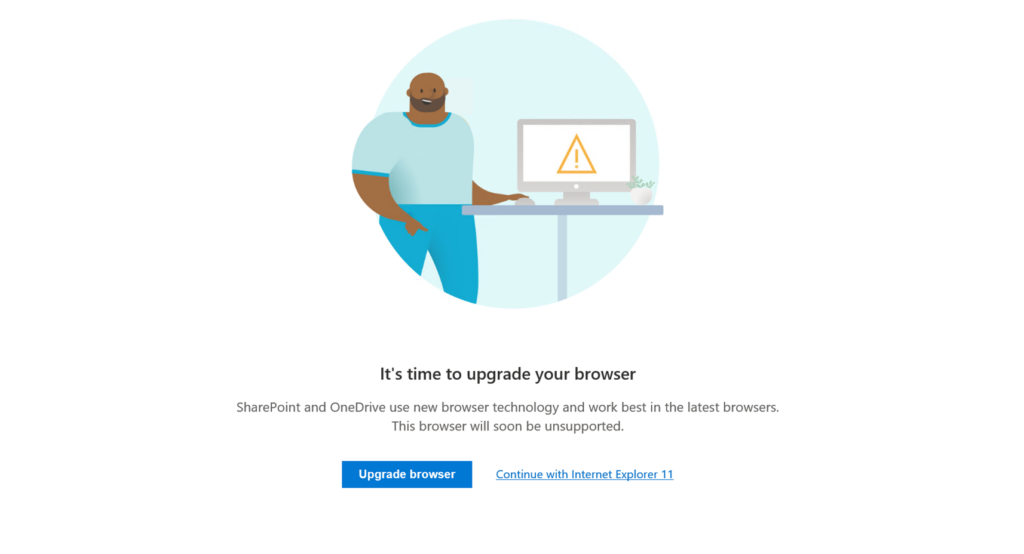 SharePoint and OneDrive to deploy hard block for Internet Explorer 11
With this release, Microsoft will deploy a hard block that will cause connection requests to fail. This means that users will no longer be able to access SharePoint Online and OneDrive through Internet Explorer 11. They will be no notified to switch to a modern browser, such as Microsoft Edge, to continue using these services.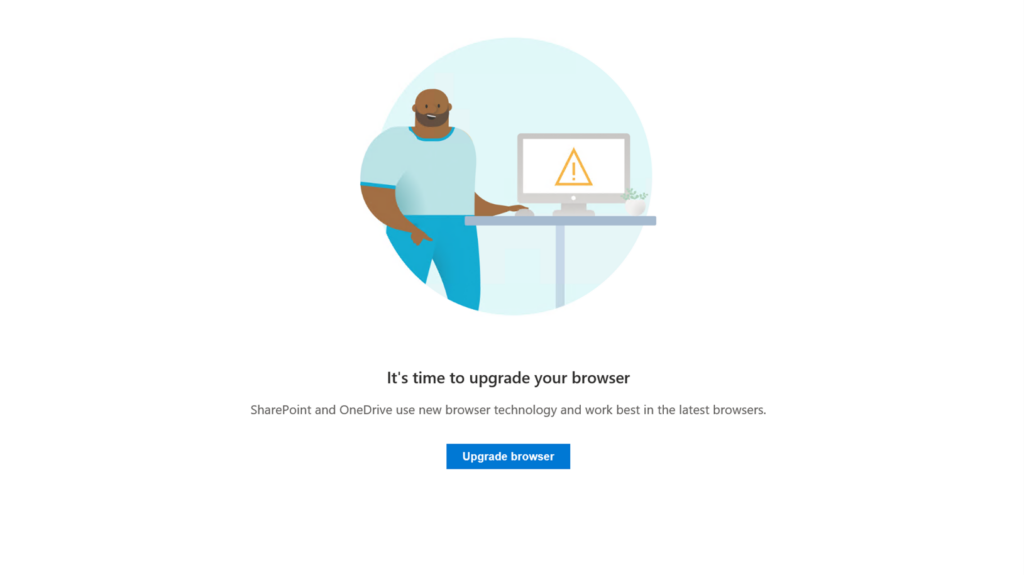 Microsoft officially ended support for the legacy IE 11 browser back in June of this year. Since then, the company has been urging customers to move their workflows to an alternate supported browser, like Microsoft Edge.
Microsoft's new Edge browser comes with a dedicated Internet Explorer mode that works with some legacy websites. It also gets updated frequently with useful features such as Password Monitor, tracking prevention, phishing & malware protection, and enhanced Efficiency mode.
If you're still using IE 11 to access OneDrive or SharePoint, you should plan the deployment of Microsoft Edge sooner rather than later to avoid service disruption. You can find more details on this support page.