Microsoft Edge Gets Efficiency Mode Improvements to Extend Battery Life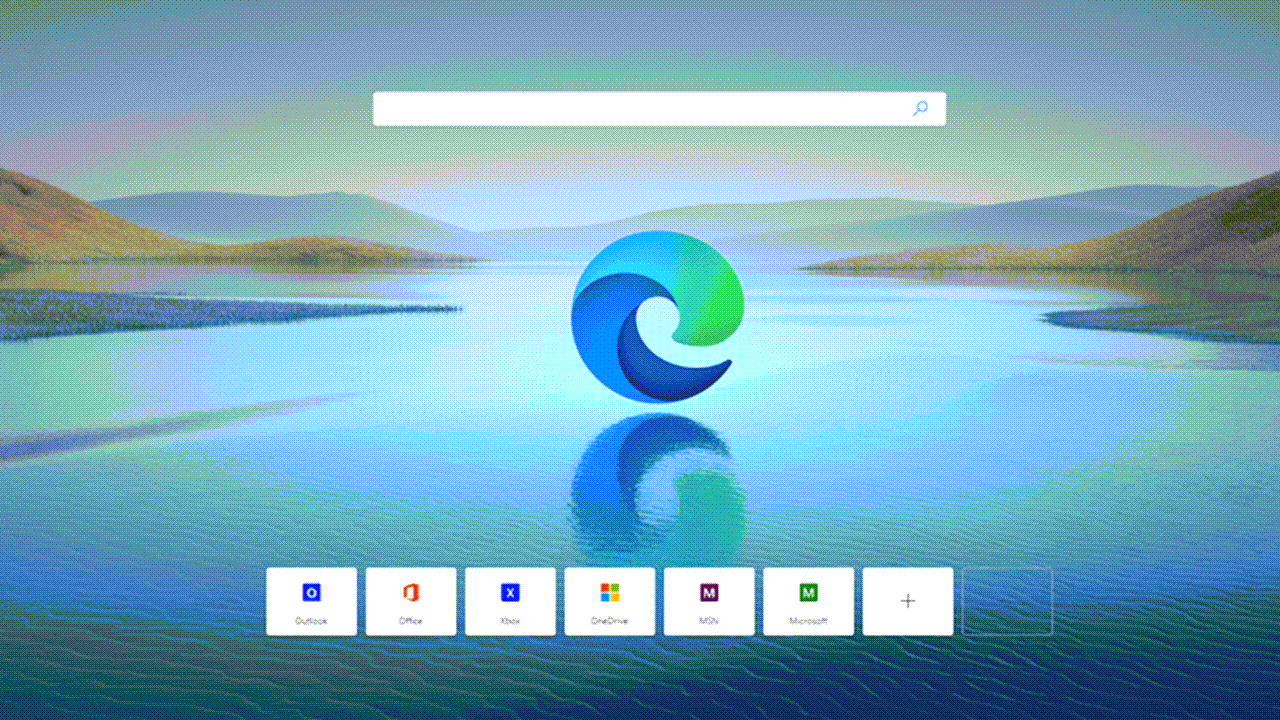 Earlier this month, Microsoft started rolling out Edge version 106 to all users in the Stable channel on Windows, macOS, and Linux. Now, the company has announced that the latest update brings some enhancements to the built-in efficiency mode feature in Microsoft Edge.
Microsoft first added the efficiency mode feature in its Edge browser back in April. It's designed to enhance battery life and reduce system resource usage. The feature puts background tabs to sleep after 5 minutes of inactivity. Microsoft claims that the efficiency mode helps users save 25 minutes of battery life.
"With our latest improvements, when your laptop detects that you are on battery, efficiency mode kicks in, enabling power saving features when you're both interacting and not interacting with the browser. There are multiple options for efficiency mode and each option will behave differently," the Edge Insider team explained.
Microsoft Edge's efficiency mode adds Balanced and Maximum Savings settings
Specifically, Microsoft Edge users can now choose between the Balanced and Maximum Savings options. The browser uses the Balanced Savings mode by default, and it takes moderate steps to help users save battery without experiencing any performance issues. It also takes extra measures to improve battery life when the device is on a low battery level.
Additionally, Microsoft Edge users can opt for the Maximum Savings mode to take additional power-saving measures when the system is unplugged or on low battery. Once enabled, users will see a "heart pulse" icon in the browser's toolbar. However, Microsoft has warned that it may lead to a slow browsing experience.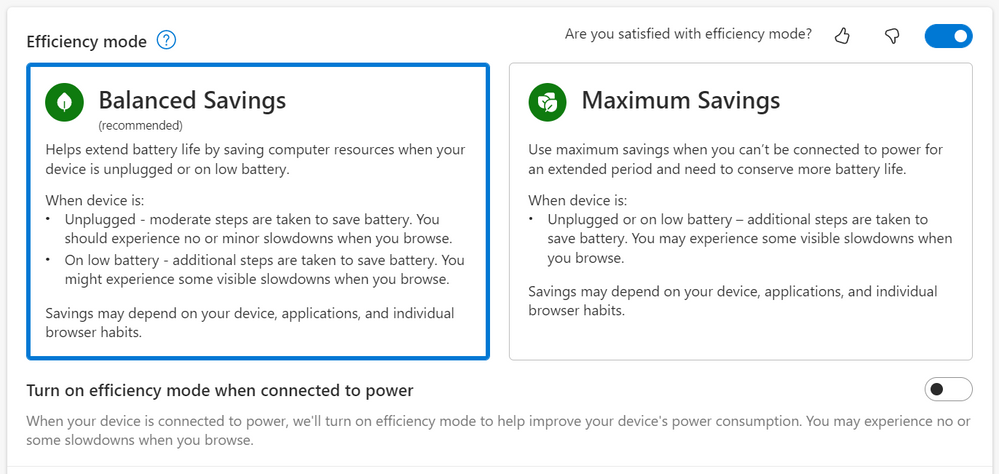 Microsoft Edge version 106 also brings the ability to keep the battery-saver feature on even when the device is connected to a power source. The feature has been designed to help users reduce the energy consumption of their machines. It is also possible to block efficiency mode on select websites in Edge's settings.
The new efficiency mode improvements are gradually rolling out to users running Microsoft Edge version 106. Microsoft has also announced some new capabilities coming to its Edge browser, including new Workspaces to improve collaboration on web content.