In today's Ask the Admin, I'll show you how to set up billing alerts in Azure to keep your cloud expenses in check.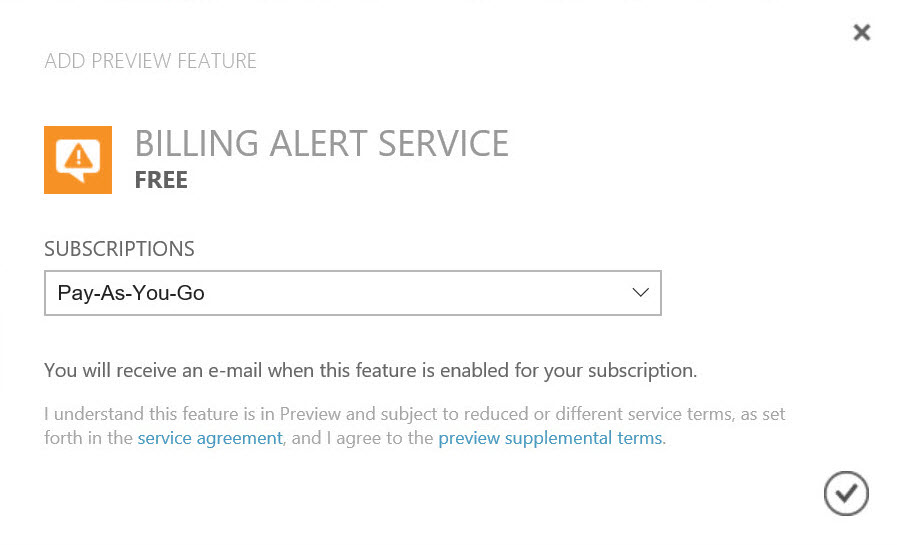 Keeping track of how much cloud services are costing can be a challenge, and it can easily get out of control if you accidentally leave apps or VMs running for long periods of time, or transfer large amounts of data. The best way to ensure that you don't get any nasty surprises is to set up billing alerts, where you'll be notified by email should your bill pass a given threshold.
Sign Up for Billing Alerts Preview
The Billing Alerts service is currently in preview, and before you can set up a billing alert, you'll need to enable the preview feature in the billing portal.
Sign in to the billing portal here using your Microsoft account
Click preview features and scroll down the list to Billing Alert Service, and click try it now
In the BILLING ALERT SERVICE dialog, select the subscription for which you'd like to enable alerts from the menu, and then click the 'tick' icon in the bottom right corner
You should notice the status of the service change to you are active
While my Billing Alerts service was activated immediately, you might have to wait some time before the service is activated.
Set Up a Billing Alert
Now that the Billing Alerts service is active for the Azure subscription, we can set up a maximum of five billing alerts.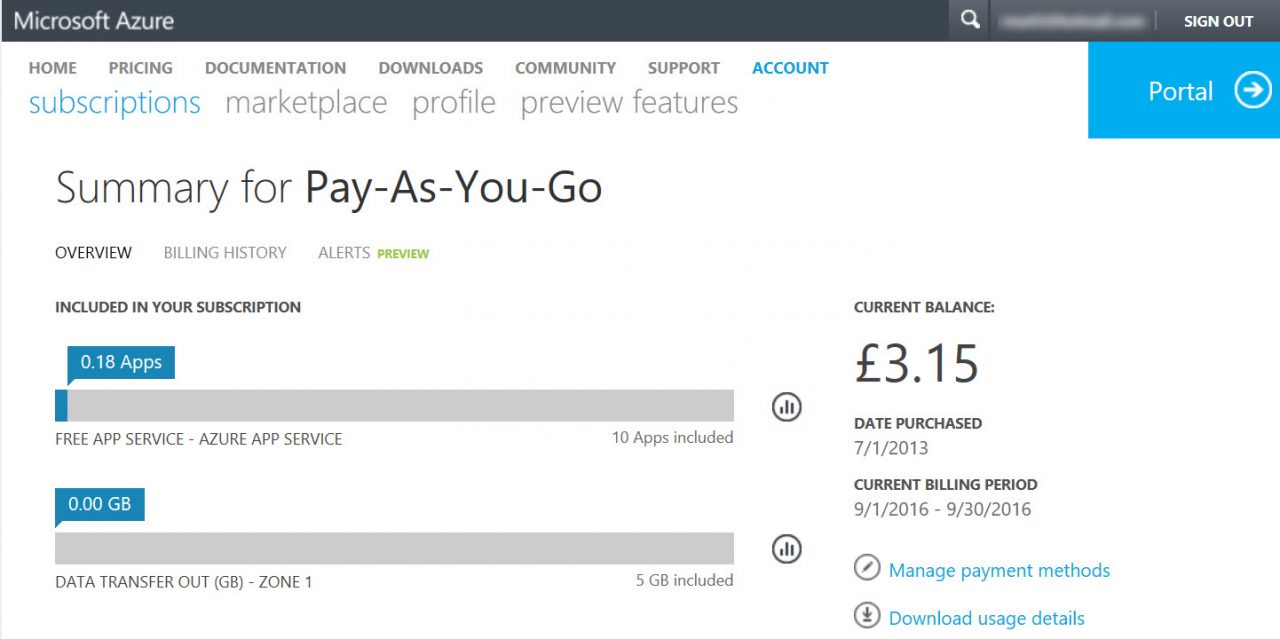 Scroll back to the top of the page and click subscriptions
Click the Azure subscription you want to set up an alert for on the subscriptions page
Click ALERTS below Summary for <Your Subscription Name>
On the Alerts page, click + add alert
In the Alert Name field, enter a name for the new billing alert
In the Amount Spend field, enter a sum that if exceeded will generate an alert
Note that currently it's not possible to select anything other than Billing Total in the Alert For menu.
Enter one or two email addresses that will receive the alerts
Click Save when you're done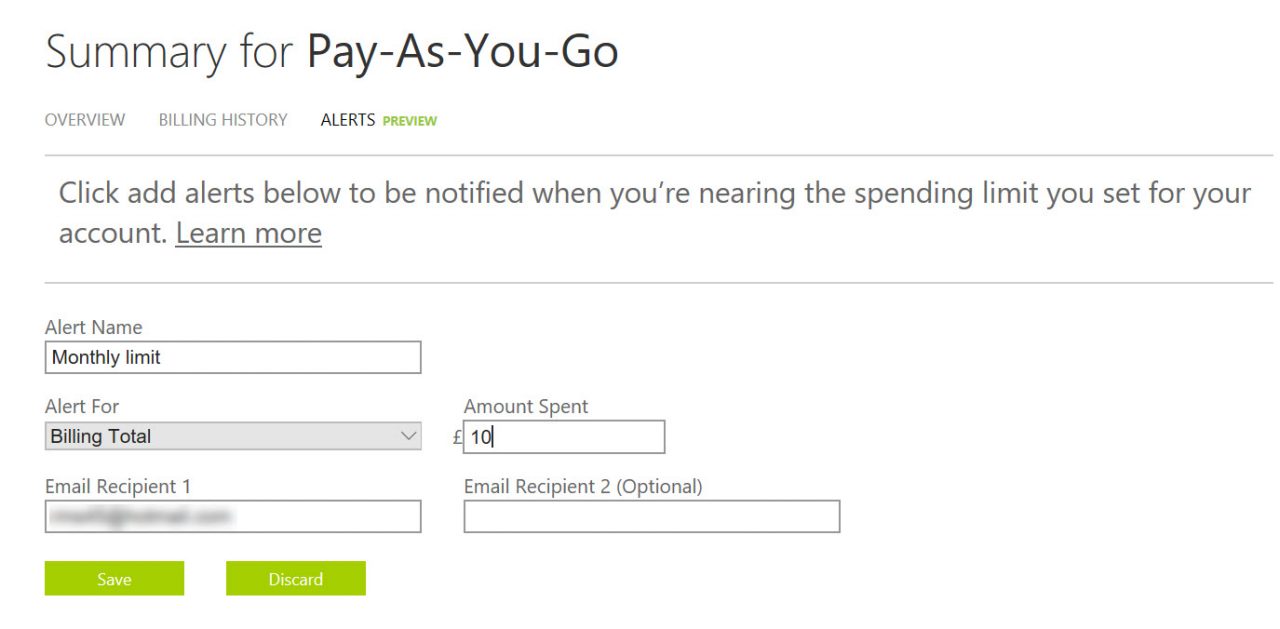 You should now receive an email if your bill exceeds the threshold set in the alert.
The new alert will now appear on the alerts page. You can only set up 4 more alerts, but it may be that Microsoft will provide up to 5 alerts for free once the Billings Alerts reaches general availability, while more will incur a fee.
Don't forget that while billing alerts are a useful feature, they won't necessarily protect you if your account is hacked because the attacker can easily disable this feature, create resources without your knowledge, and still run up a large bill. Billing alerts aren't a replacement for properly securing the Microsoft account associated with your Azure subscription.