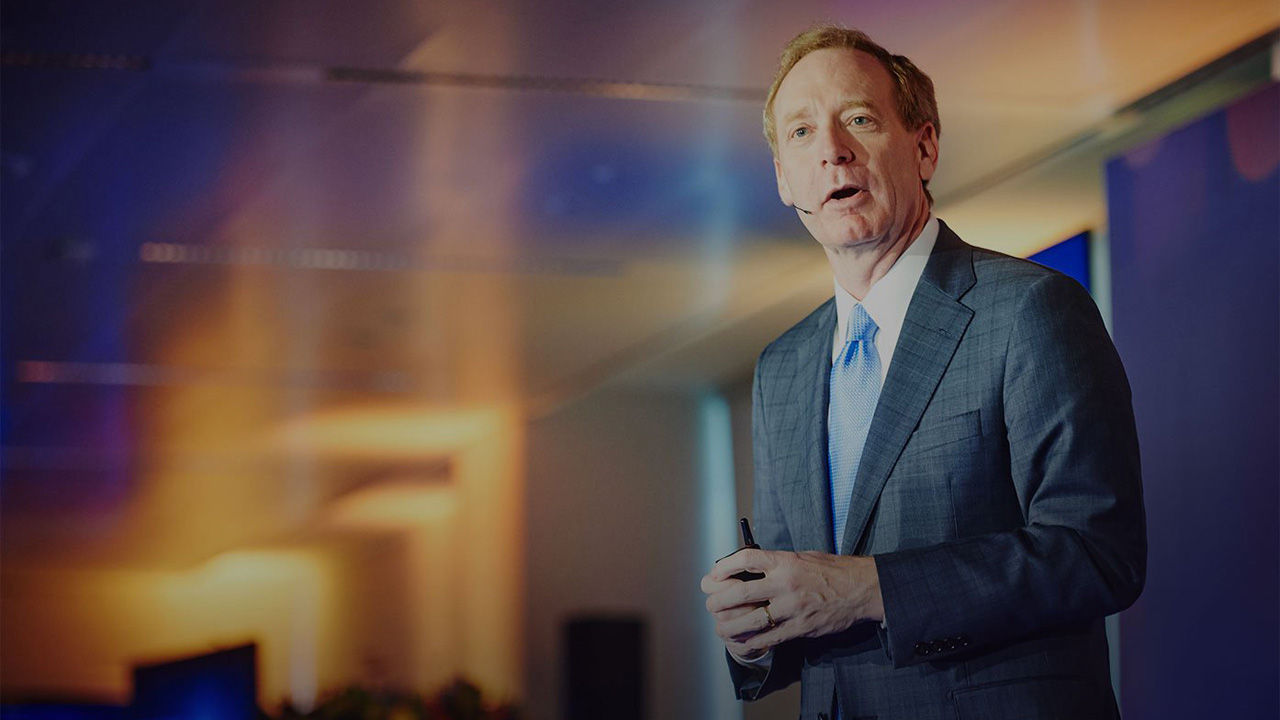 Microsoft CEO Satya Nadella and President and Chief Legal Officer Brad Smith appeared in Dublin this morning at the beginning of a multi-city trip to woo customers in Europe. And in a ceremonial beginning to this trip, the two announced a major new cloud infrastructure investment in Europe and … a new book.
"We continue to invest heavily in cloud infrastructure to meet the growing demand from European customers and partners," Mr. Nadella said in a prepared statement. "Building a global, trusted, intelligent cloud platform is core to our mission to empower every person and organization on the planet to achieve more. There's never been a better time for organizations across Europe to seize new growth and opportunity with the Microsoft Cloud."
According to Microsoft, the firm has more than doubled its cloud capacity in Europe over the past year in order to meet its customer and regulatory requirements. It has spent over $3 billion to date building out cloud infrastructure there, and its next major datacenters, in France, will open for business in 2017.
Those datacenters will deliver Microsoft Azure, Office 365 and Dynamics 365 from multiple locations, providing customers with both the geographical diversity and regional retention they require. Similar sets of datacenters in Germany, the U.K., The Netherlands, and Ireland provide similar capabilities, and the German datacenters meet legal requirements there by placing an independent German trustee in control of customer data.
In all, Microsoft Azure, Office 365 and Dynamics 365 are backed by 30 global datacenter regions, with 6 more coming online in the next few months. That is more than any other major cloud provider, both in Europe, Microsoft says, and globally.
Of course, for Microsoft's customers to make the transition to the cloud with it, they will need to trust the cloud first. And that's a big part of Nadella's and Smith's European adventures this week: They are there to proselytize the cloud. So they've brought along a new book.
Dubbed "A Cloud for Global Good," this book highlights the importance of ensuring that the cloud is trusted, and that tech firms, the community, and global governments will need to work together to make it happen.
"Cloud computing has the potential to solve some of our world's most challenging issues, but, as with all technological advancements, it raises important questions for society," Mr. Smith said in a prepared statement. "We must work together to build a cloud for global good. Our hope is that the ideas shared in this book will help move technology forward while ensuring no one is left behind."
"A Cloud for Global Good" provides a three-part framework for achieving "a trusted, responsible, and inclusive cloud that will help ensure that technology benefits everyone, not just the fortunate few." It includes 78 policy recommendations in 15 areas that range from privacy, security, and safety to environmental sustainability, artificial intelligence, and education and jobs skills training, Microsoft says.
"Data needs to move across borders, but people need to retain their rights in their personal information and governments need the ability to work together to protect public safety," Smith explains. "A new generation of global technology requires a new generation of international law."
That Microsoft made this announcement in Ireland is, of course, not coincidental. The software giant is embroiled in a precedent-setting legal fight in which the U.S. Department of Justice wishes to seize customer information that is stored in an Irish datacenter. Microsoft has argued, correctly, that the DOJ has no legal claim to that data and that, more broadly, the U.S. government should scale back its secret data requests.
You can lean more about this book—and grab your free digital copy—from the "A Cloud for Global Good" web site.