Paul Thurrott's Short Takes: September 30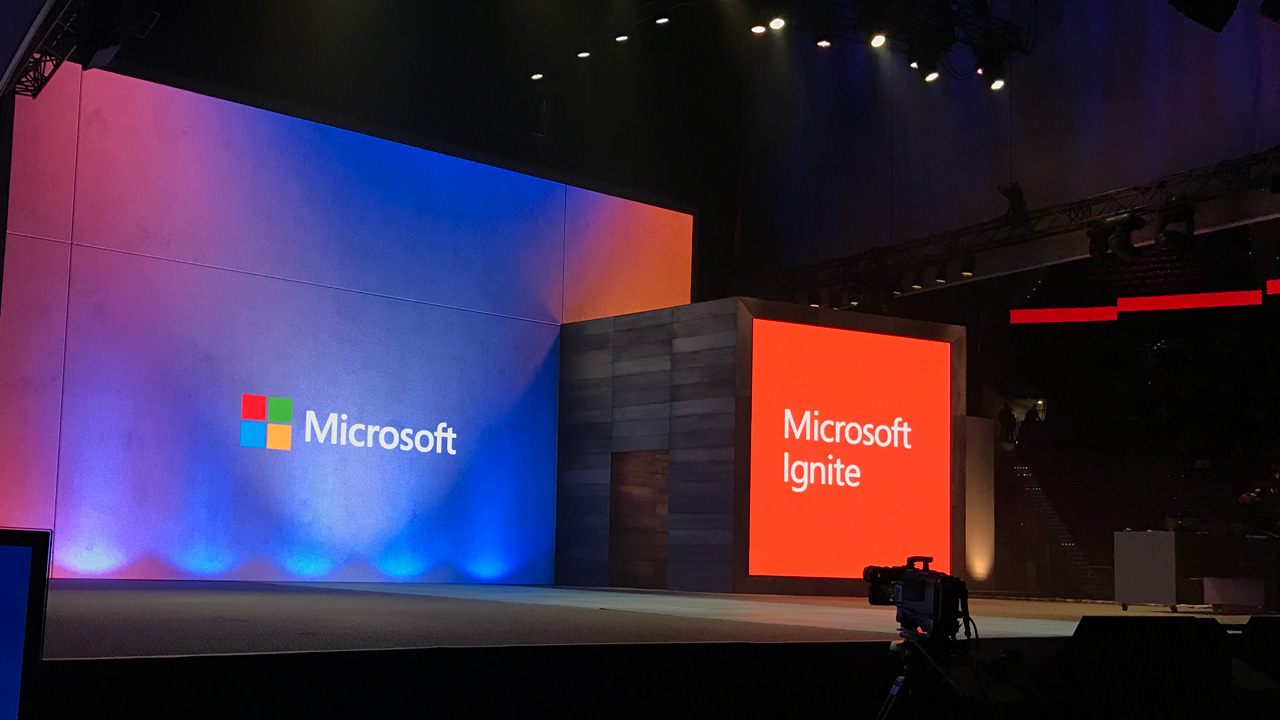 Because I already miss Atlanta, this edition of Short Takes focuses on Salesforce and Microsoft, Microsoft's new AI-focused reorganization, Google's new enterprise cloud push, Xbox strategy changes, China accuses Samsung of discrimination in Samsung Note 7 recall, and a ton of headline riffs.
Salesforce v. Microsoft, part 127
On Facebook, the Salesforce and Microsoft relationship is described as "it's complicated," but this week it veered off in the direction it usually goes, which is to say south: Salesforce CEO Marc Benioff, who has let his membership in the Microsoft Fan Club lapse, has complained to EU regulators that the software giant should not be allowed to purchase LinkedIn. Benioff's reasoning is sound, he says, and has nothing to do with the fact that Salesforce wanted to buy LinkedIn, too, and failed: Microsoft, he says, will illegally "bundle" LinkedIn services with its own in Europe. Which sounds far-fetched until you remember that Europe forced Microsoft to de-bundle a media player that no one used from Windows. But the evidence is, um, lacking. Benioff claims that Microsoft executive Scott Guthrie unveiled his evil plans for world domination during a recent speech at a Deutsche Bank tech conference. Except, of course, that he didn't: Guthrie mentioned LinkedIn only once in passing because, go figure, he's not legally allowed to discuss future plans because the acquisition hasn't been finalized. Oopsie.
"Microsoft announces Skype for Salesforce, available in beta now"
This sounds ironic until you realize that using Skype is a form of punishment.
Microsoft reorganizes for the 11,000th time and creates a new AI research organization
I'm starting to question Satya Nadella's leadership skills in at least one area, as this isn't the first time an executive departure has triggered a major re-org. After all, if this is so important, why did it need to wait on someone leaving? But with Qi Lu leaving Microsoft to recuperate from a bicycle accident, Mr. Nadella has shaken up Microsoft yet again—I guess it was the first bike crash involving 5,000 people—and created a new research organization that will focus on artificial intelligence (AI) and combine existing businesses such as Bing and Cortana. Please, dear God, tell me it's called Skynet. And I hope no one over in Windows ever gets a cold, because I hear there are some major changes need over in Mobile too. Cough, cough.
"Windows 10 could get even smarter with Microsoft's new AI system"
So, you're saying it could get even dumber then, too.
Google takes on Microsoft, Amazon with new cloud push
Google this week announced a sweeping set of cloud computing initiatives this week. And in addition to the newly rebranded (and goofily-named) G Suite I reported on yesterday, the biggest news is the newly-branded Google Cloud, formally called Google Cloud Platform. (They should have called it H Suite.) Headed up by former VMWare CEO Diane Greene, Google Cloud goes head-to-head with Amazon AWS and Microsoft Azure in the enterprise market, offering datacenter regions around the globe and a plethora of services almost too numerous to, um, enumerate. As with Microsoft's recent efforts, Google is pushing its machine learning and AI capabilities, and is opening up these capabilities to companies. So we're going to have little AI-backed drone air forces duking it out in the skies over San Francisco any day now, I guess.
"Google Quietly Expands Ride-Sharing Service"
This is the fall-back if Google Cloud doesn't pan out.
Microsoft originally expected to sell 200 million Xbox One consoles
Hey, 1 out of 10 ain't bad, right? Microsoft's Phil Spencer told an Australian fanboy blog that his firm originally planned to sell 200 million Xbox One consoles under previous leadership. "We've never seen a console sell that many units," he said. (The Xbox 360 sold 80 million units.) Television [was] getting disrupted, and if we could build a console that could be at the center of this transition and really embrace not only people playing video games, but also people with the changing habits in television, you really take the console market and the gaming market and you expand it potentially." So, that didn't happen, of course "It [was] a rational approach," Spencer claims, perhaps not willing to criticize his predecessor. That's OK, I'll do it. No it wasn't.
"Video game makers extend months-long rally with new titles on tap"
Right, this stunning investigative report actually claims that video game makers are releasing new video games.
China accuses Samsung of discrimination in Samsung Note 7 recall
Let's try to follow the logic of this one. As you must know, Samsung has been forced to recall millions of its Galaxy Note 7 handsets because these devices have a bad habit of catching fire and even exploding. But it has not done so in China, because the Note 7 models sold there do not include the battery type that is causing the issues. Or, as China calls it, because Samsung, a South Korean company, is "discriminating" against the people of China. I guess what they're asking for is the same ability to be inconvenienced by a software fix that doesn't solve any problem and by being forced to return their just-purchased handset for a new version. They just want to have the same rights as every one else.
"Apple iPhone 7 Plus explodes in transit"
Wait. Now Apple is copying Samsung?
But wait, there's more…
For whatever reason, I had far more headline riffs this week than actual stories to cover. So, here they are. Sorry.
"Microsoft Surface Phone VS Alphabet Pixel Phone: Which Device Is More Powerful?"
Well, let's see. One exists only in your imagination. So I'm going to go with that one.
"Here Are The Latest Patent Points Of The Rumored Microsoft Corporation Surface Phone"
Does one of those patents explain a way for creating an actual app ecosystem from air?
"Logitech made a new webcam in the year 2016"
Right, this stunning investigative report actually claims that a webcam maker is releasing a new webcam.
"Sony PlayStation VR headset is up for pre-order and it's more expensive than you'd think"
You do not know what I thought.
"Spotify app updates on Windows phones with a new look"
Does it look like Spotify yet?
"Review: Microsoft's Surface Special Edition NFL Type Cover delivers an unofficial benefit"
Because only Microsoft would put a logo graphic you're trying to show off on the underside of a keyboard.
"Rosetta crash lands on comet, brings historic mission to an end"
Whatever happened to that scientific principle about not impacting the object you're studying? If this thing veers off and strikes the earth, the European Space Agency is at fault.