How Viva Learning Promotes Learning Culture in Hybrid Workspaces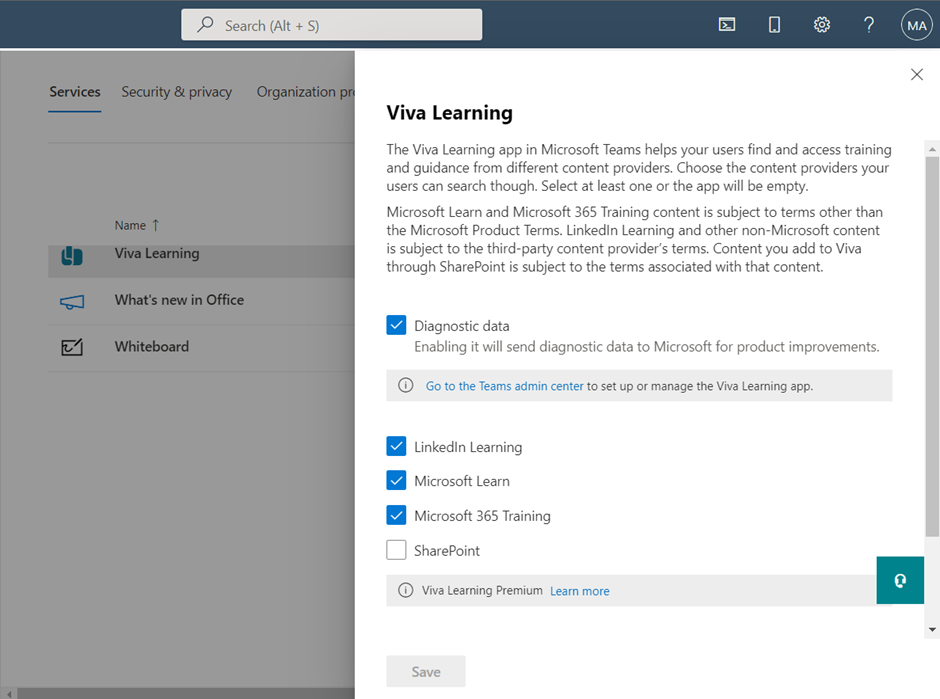 Since a global pandemic hit the globe two years ago, companies across the world have been trying to adapt to a new hybrid work reality. That also includes Microsoft. It has been leveraging Teams to make learning resources more accessible for employees.
Last year, Microsoft launched Viva. Viva is a new employee experience platform accessible in Microsoft Teams. It includes different modules. There is a Learning module that provides employees with easy courses based on their interests and roles.
According to PwC's annual global CEO survey, 79% of CEOs say the talent and skills of their workforce is their number one issue. Meanwhile, employees spend only 1% of their workweek on formal learning. Based on this, we can see the skills gap is real, and we know the time gap at work is also real.
People also have different learning preferences. Adult learning theory tells us adults learn faster when drawing from their own experiences and references. It also tells us that learning needs arise quickly, and it's best to address these quickly.
Based on this data and adult learning theory, learning needs to be more engaging. And seamlessly integrated into places where people are already spending their time at work. Microsoft's Viva Learning platform addresses some of these challenges.
What is Viva Learning?
Viva Learning is a training app that organizations can add to Microsoft Teams. Employees can easily access learning content in Teams from different sources. They can search for relevant courses, view them directly in Teams, and mark them as completed.
The training app comprises:


and an organization's custom content.
The app will suggest to users courses that are pertinent to them based on their interests. Users can can customize their interests and the courses they search and view.

If you want to integrate your existing Learning Management System (LMS) to Viva, you will need an add-on license. Connecting to your existing LMS enables managers to assign training tasks to colleagues. The tasks would then appear in Microsoft's platform.

If an employee or the whole team needs additional learning on a specific topic, they can assign training modules and verify whether they have completed them. All these features are part of any Office 365 and Microsoft 365 subscriptions
How to add your content to Viva Learning
Many organizations may already have training content that they have spent time and money creating. Therefore, they may want to add that content to Viva and make it accessible to employees through the app.
To add your existing content to the platform, you'll need to follow these steps:
First, make sure that you have the Knowledge Administrator admin permissions assigned.
Then, navigate to your Microsoft 365 admin center, click on settings on the left, and then org-wide settings.
From there, you will see the Viva Learning service, and you can also turn off providers like Linkedin or add other content from SharePoint.
To add your content from SharePoint, click on SharePoint and add the URL of the site you want to use.
For new SharePoint sites, you'll need to wait one hour before adding the URL to Viva.
Once you add the link, it will automatically create a SharePoint list named "Learning App Content Repository" located in the site contents.
In the Learning App Repository list, add the training folder URLs you want to add to Viva.
Once you add your content, it will appear in the Viva app, with your organization's name as a Provider and all the materials in the folder.
Employees can click on any material and view it directly in Teams, just like the other learning content.
Permissions
Microsoft's learning platform follows all existing content permissions. Therefore, only content that a user has permission to see is searchable and visible within the app.
For example, suppose you had HR training material added to a SharePoint folder with specific permissions only to allow the HR team to see it. In that case, only HR employees can access the training content in the app.
How to deploy Viva Learning to all users
To ensure employees can access the learning platform in Teams, you need to ensure that the platform is allowed in the Teams admin center:
Go to your Teams admin center > Teams Apps > Manage Apps, and search for Viva Learning.
Make sure that you have set the app to "Allowed".
Employees can find the Viva app in the Teams app store. Otherwise, you can create a Teams App Setup Policy to pin the app to the employee's taskbar in Teams so that they can view and easily access it. Here's how to proceed:
Go to the Teams admin center > Teams Apps, then choose Setup policies.
From there, you can create a policy and pin the Viva Learning app on behalf of users.
Adding the Viva to the user's taskbar in Teams ensures they can easily see the app and quickly access the learning courses they need.
Promoting a learning culture with Viva
Viva Learning aggregates all your learning in one place, with powerful social features and recommendations that makes learning a natural part of your day. It accelerates onboarding and upskilling, and it fosters a culture of individual and organizational learning by helping people learn in the flow of their work in Microsoft Teams.
There is already a wide variety of learning options for organizations to train their staff. So, why do we need this new app? Here are some of the key reasons Microsoft decided to launch this new platform.
People are spending more time in Microsoft Teams
Due to the pandemic and the rise in remote working, Microsoft Teams has become a central hub where many people now spend their days at work. As a result, it makes sense to bring training content to apps users already use rather than expecting them to go elsewhere.
Addressing common training challenges
When I speak to customers about internal training, the most common challenges they're facing include time restraints, information overload, and ineffective training methods. Viva Learning addresses these problems by enabling employees to consume one-hour courses in 1–2-minute chunks. The courses suggested to them are also based on their interests and roles.
Summary
Viva Learning attempts to overcome some of the most common challenges in training staff. If people have to go out of their way to find learning, it is relatively unlikely that they will do it.
Moreover, because there is so much training available, it can be tough for individual employees to choose what to focus on. Bringing the most relevant training to individuals means they'll be more likely to learn.
Considering a lot of the Viva features come out of the box in Office 365 and Microsoft 365 subscriptions, it seems like an obvious choice for organizations to turn on and use. For organizations using an existing Learning Management System, Viva Learning is a great way to complement their system and brings those LMS features into Teams.
Related Article: