How to Search Azure Services by Region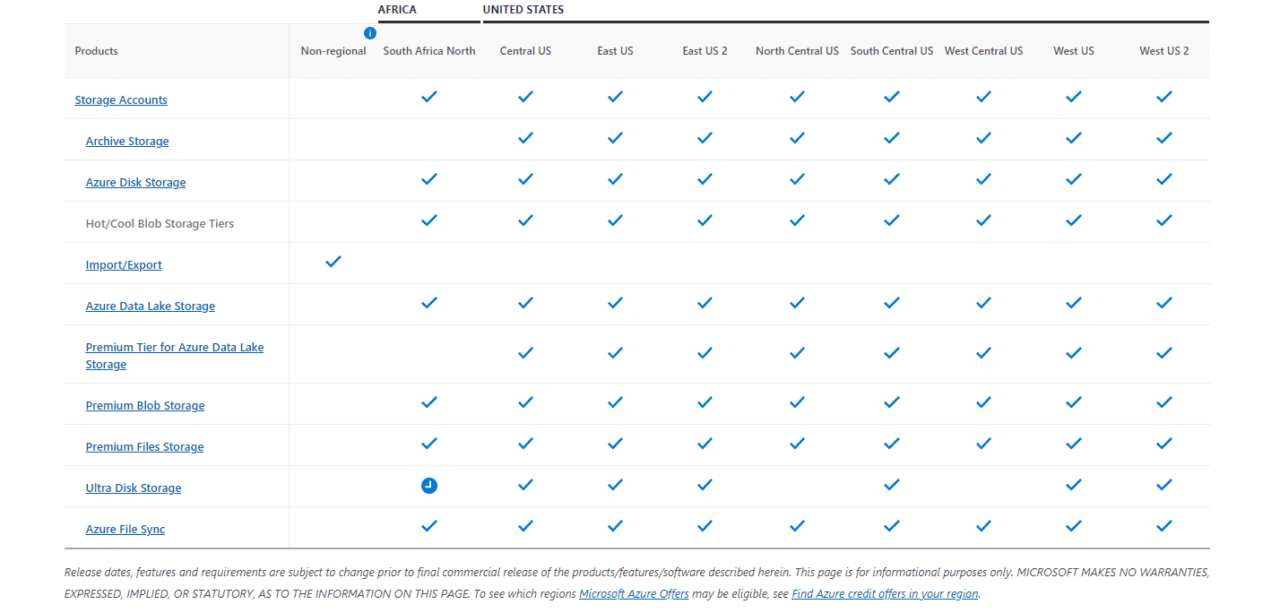 I do most of my Azure work in both North Central US and Central US. However, I had a recent project where I needed to deploy some Azure storage in the new South Africa North region. Random, I love how the names get names by their dates of entry and there is a funny story on West Europe and North Europe. You can always look at the current Azure Geographies.
For my project that required deploying some Azure storage services in South Africa North region, I realized that this was a good reminder to check and see what services are available in what region. The issue I ran into was the Azure Archive Storage is not offered in South Africa North. Now, this isn't a big issue as I was able to work this particular use case around in use a different region, but it is a reminder to be versed in how to search these offerings. Below is me looking at the USA and Africa regions, by storage: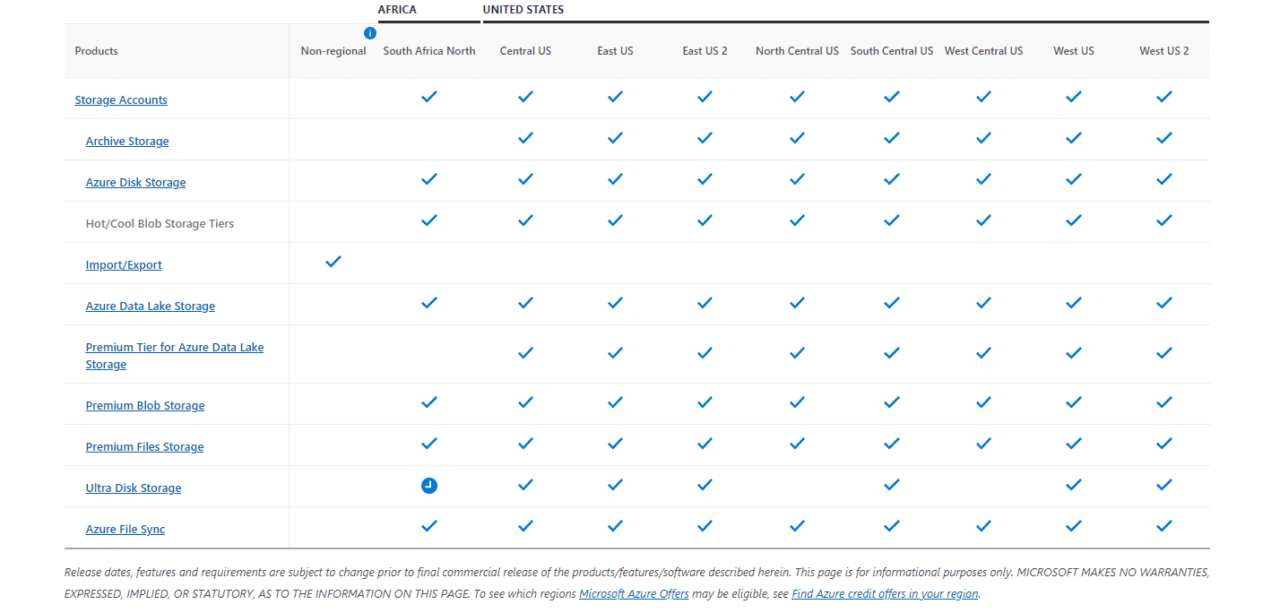 There are some interesting observations you can make when you take a look across the services you use. For countries or continents that have a lot of regions, it may be good to make sure you have the full offering. When I look at Azure Storage services above, I'm in good shape with Central US and North Central US where I do most of my work.
Other services in Azure get more variance. One of the best examples are the configurations of Azure VMs, which can get rather dependent on the underlying hardware and generations. This makes some variance in offerings expected. Below shows a few of the various Azure VM configurations, even my beloved Central US and North Central US don't have it all! And that is OK for compute.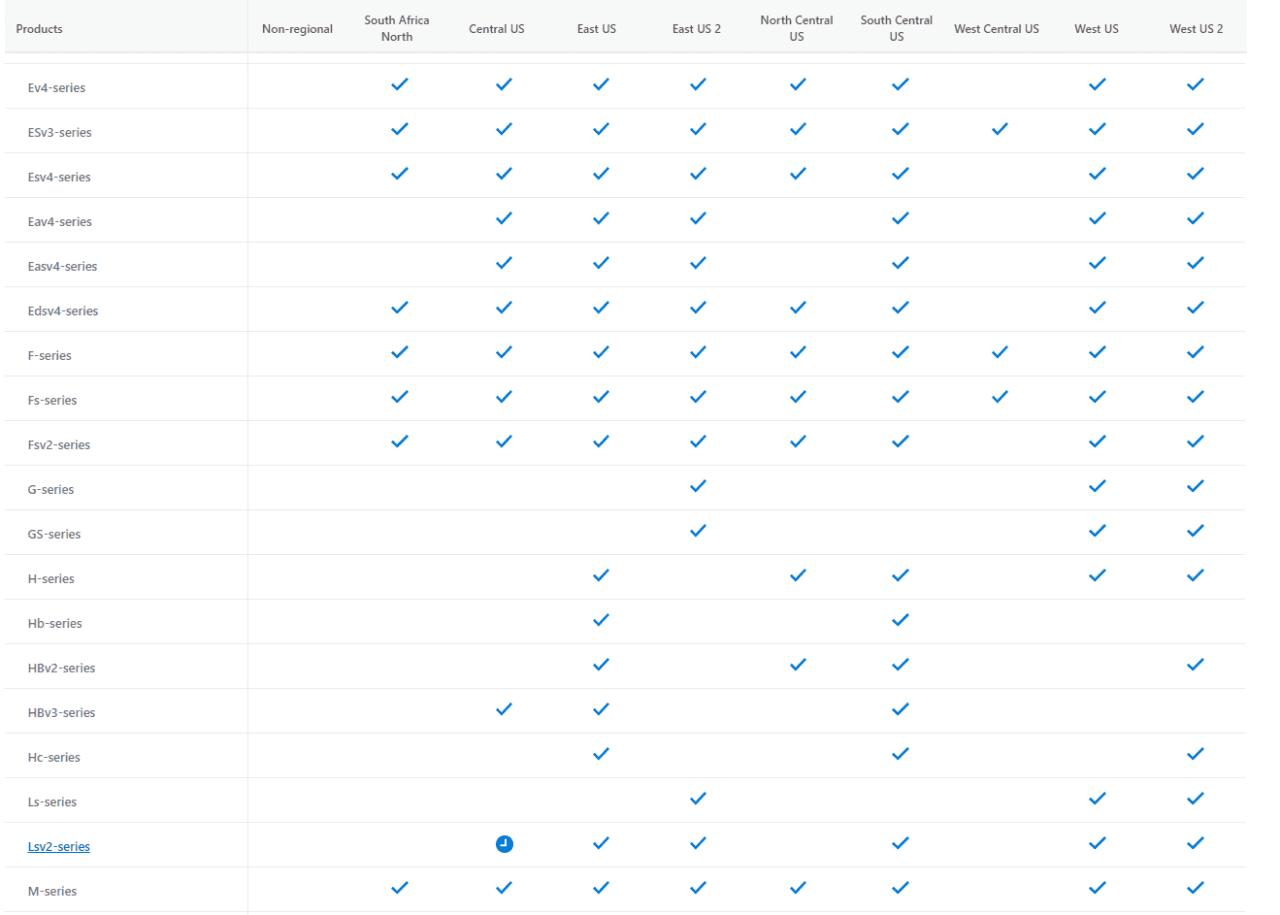 I've also seen some Azure Storage services have double the cost just by being in a different region for the exact same offering. You can always check the pricing as well here. Central US for example is USD $0.01 per GB for cool blob (LRS) and for the project in South Africa West, it was USD $0.149 per GB yet in South Africa North, it is USD $0.0119 per GB. All are LRS, Cool blobs. Also keep in mind that even if pricing is published for a region, that doesn't mean it's available there.
The next time you are planning to add a service in a new region the practical advice is to do the following 3-step check: