Sponsored IT content provided by SolarWinds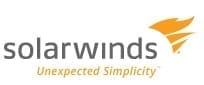 There are numerous tools available to assist network managers with their day to day tasks, but most come with a cost. Here are three of the top free tools from SolarWinds that help thousands of network managers every day.
Realtime Bandwidth Monitor
SolarWinds Real-Time Bandwidth Monitor allows you to monitor interfaces on your network to see how much bandwidth is in use or how much traffic is currently on those interfaces via a constantly updating graph. And it allows you to do so at a very granular level by offering sub-second polling. With this free tool you can also monitor multiple interfaces from different devices at the same time. By setting thresholds the real-time updating graphs allow you to quickly identify which interfaces are experiencing a high percentage of utilization.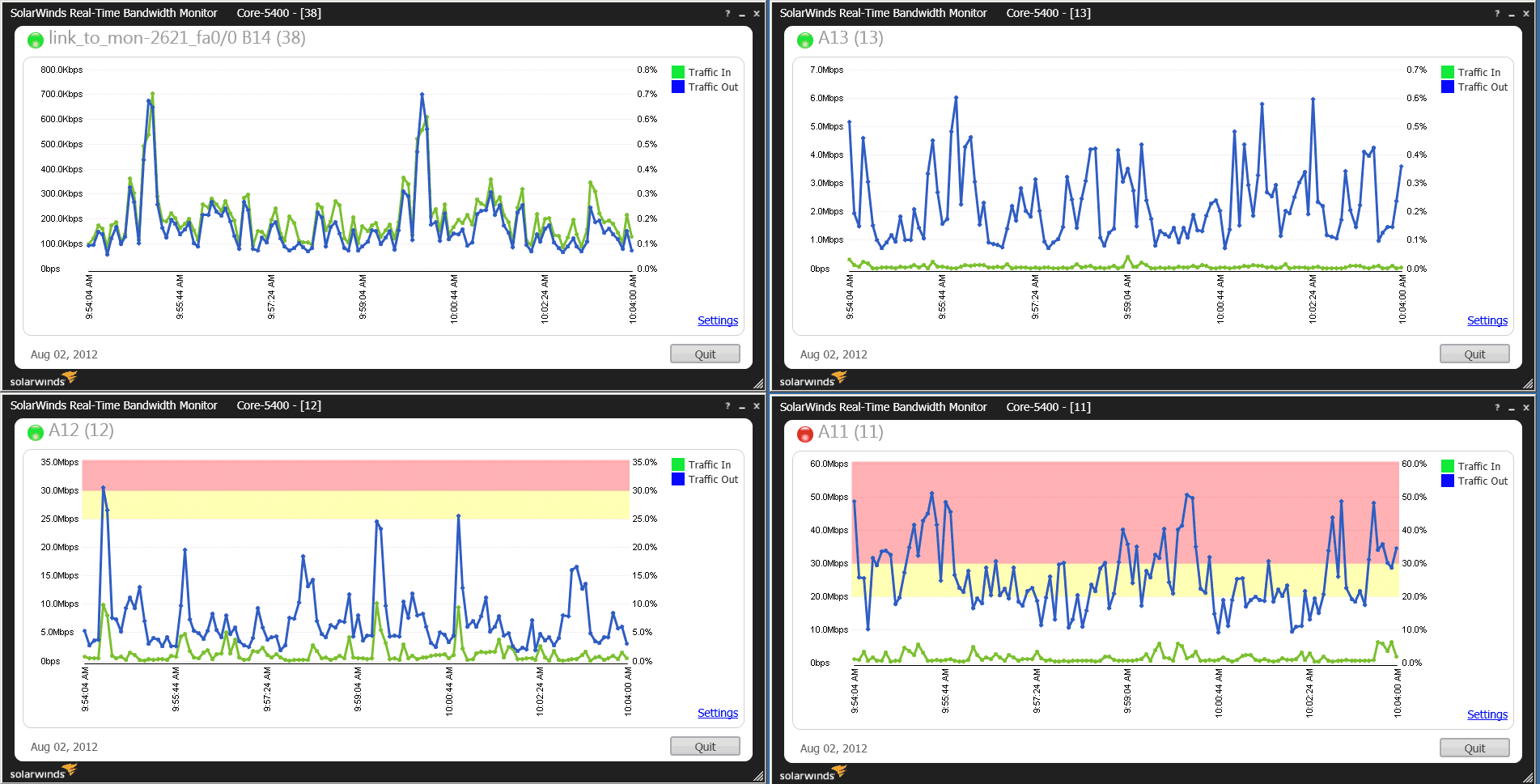 Once you've downloaded and installed SolarWinds Realtime Bandwidth Monitor you'll need to enter in the IP address and the SNMP credentials or community string that you can use to query the device. Next on the string you'll see a list of interfaces that are available for monitoring on that particular device. These are the interfaces that you'll want to collect bandwidth data, i.e. a router, switch firewall, a server or any intelligent network device that supports SNMP.
Next, you can select the thresholds for warning and critical error states and also how much history you'd like to store for the bandwidth data you're collecting.
Once you've completed those steps you'll be able to chart the bandwidth usage data for the interfaces you selected. You can choose to collect data on your interfaces every two minutes or even every half second.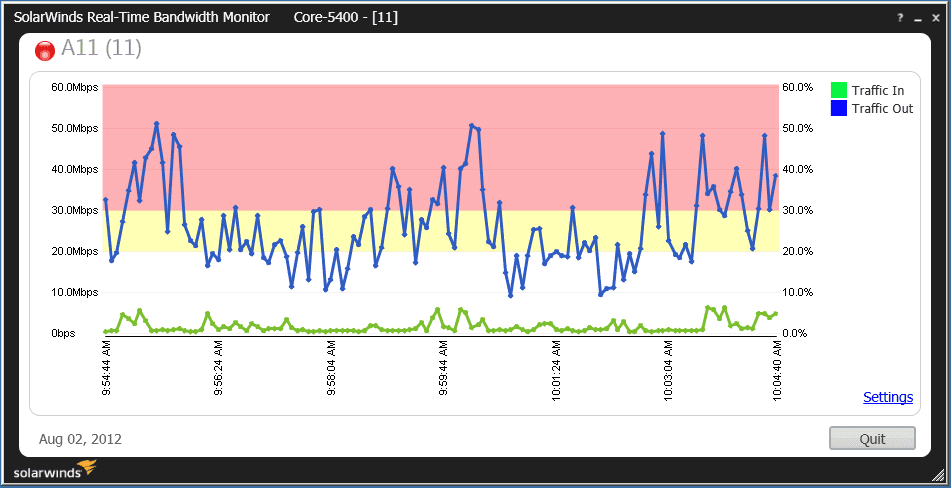 The Realtime Bandwidth Monitor is very helpful when troubleshooting application performance issues or if you're trying to verify that you're load balancing configuration is working correctly.
IP Address Tracker
The IP Address Tracker from SolarWinds allows you to track small and large amounts of IP addresses and subnets with ease! Monitor your IP address to see who is using a particular address and where. It's easy to download, easy to use, and will save you time and headaches.
Once you've downloaded and installed IP Address Tracker you will just need to click on "New Subnet" and enter in a new subnet name to track.
Once you've done that, IP Address Tracker will start scanning all of the IP addresses in that range to tell you who's using each IP address, how it's assigned, and when it was last seen. This means if an IP address was used once and then hasn't been used again for an extended period of time, you can reallocate that particular IP address.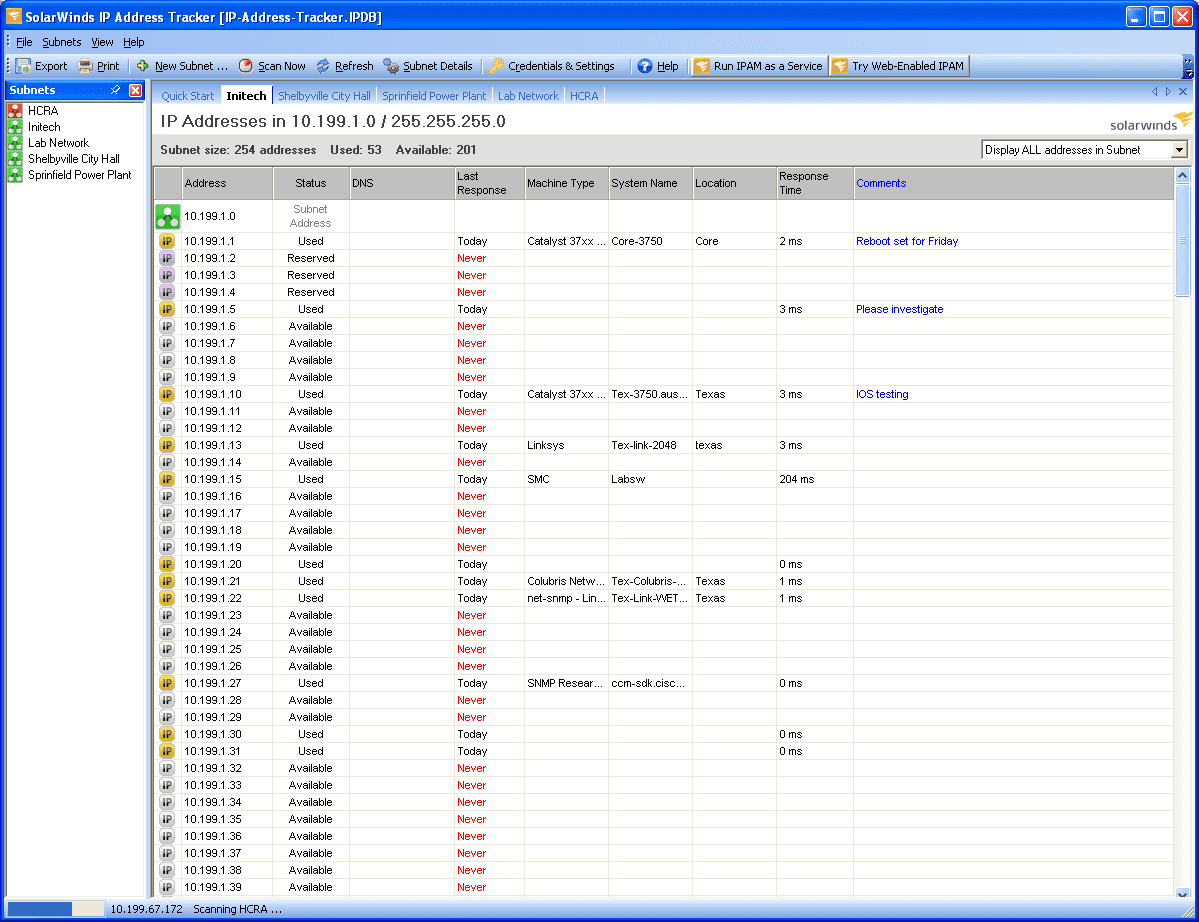 Next, start monitoring as many IP addresses and subnets as you'd like. You can mark each address as reserved, used, or assigned and note exactly what each is being used for. Once you've completed those steps, IP Address Tracker can start dynamically scanning for you, letting you know how many IP addresses are available at any given time. When you've finished with that, you can request different report formats or simply print the report out.
IP Address Tracker is a great tool to manage large and small amounts of IP addresses without having to scan them into a spreadsheet and track them manually.
Network Device Monitor
The last free tool on the list of favorites is FREE Network Device Monitor. Network Device Monitor makes it easy to monitor the real-time performance and health of a single device on your network with a cool desktop dashboard that sends up a bat signal when your device is in trouble. It's especially valuable when monitoring devices like routers, switches, firewalls, load balancers and even servers.
Once you download and install Network Device Monitor you'll be asked for the IP address of the first device you want to monitor. You can enter in an IP address or a host name for the device. Then you'll need to enter a name for your credentials set, i.e. the name you're going to use to remember which SNMP credentials you've leveraged, and then the SNPM community string.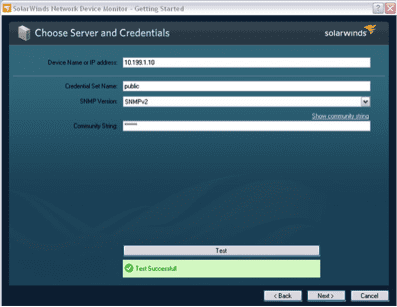 Lastly, you'll need to indicate which version of SNMP you're using. If you're leveraging SNMP –v3 you'll need to choose that and then specify all the different details you need to make SNMP v3 work. Now use the test button to validate that the community string is accurate and available for the device. You can use the pre-built network device monitors that are shipped within the product. You can also go to thwack.com, the SolarWinds community site, and choose one of the monitors that another user has contributed. Or you can define one manually by browsing the MIBS on that device and selecting which one to monitor.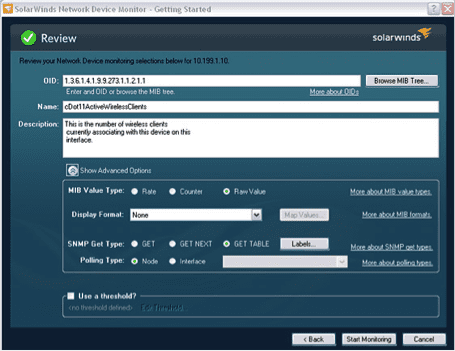 An example prebuilt monitor you could choose would be the Cisco Environmental Monitor & Command State MIB. You shouldn't need to change any values with the built in monitors, but if you're defining from scratch by browsing from the MIB tree you may need to change from a raw value to a rate or a counter depending on what kind of information you're trying to monitor. Then click the "Start Monitoring" button and Network Device Monitor will begin monitoring your device for that information.
SolarWinds offers over 25 free tools to help IT administrators with their day to day tasks. If you like the three you've just learned about, take a minute to explore the others on SolarWinds website.