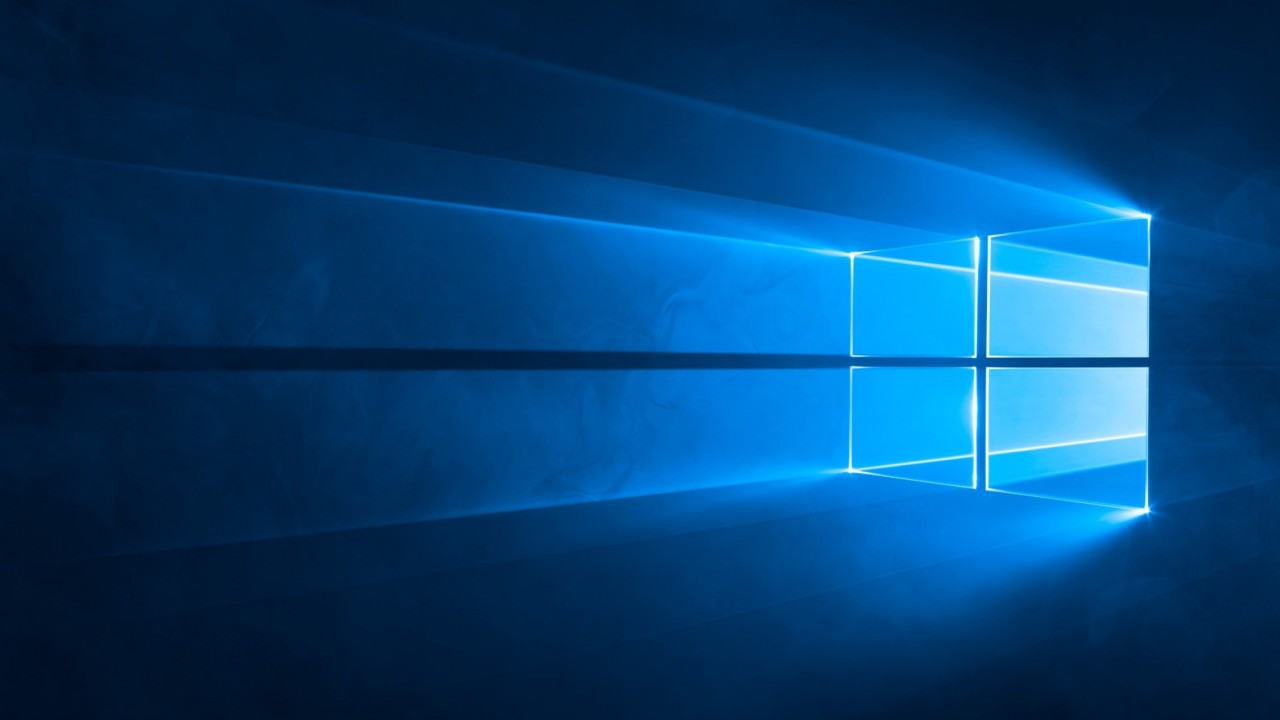 This month sees Kubernetes Windows container support come out of beta, Windows Virtual Desktop enters public preview, and the next major feature update for Windows 10 nears the finish line.
Kubernetes Now Supports Windows Containers
Popular container orchestrator Kubernetes has moved support for Windows Server from beta to stable in version 1.14. This version of Kubernetes includes production support for scheduling Windows containers on Windows nodes in a Kubernetes cluster. Now organizations can manage Linux and Windows containers together using one solution. Kubernetes is like Docker Swarm in that it automates scaling, managing, updating, and deleting containers.
You can start using Windows containers with Kubernetes by adding Windows nodes to existing Linux clusters. It's worth noting that Windows Server 2019 is the only version of Windows supported. Find out more about Kubernetes Windows container support here.
Chromium-Based Edge Leaked
At the end of last year, Microsoft announced that it would be changing the rendering engine used in its Edge browser to Chromium. And not only that, but that Edge would become a win32 app supported in Windows 7, MacOS, and of course Windows 10. This week saw an early preview version leak, leading commentators to believe that a public preview is imminent.
There are not many surprises in what is called Edge 75. It looks more like Google Chrome than the current version of Microsoft Edge and while I haven't tried it myself, reports suggest that performance is excellent and that the features currently baked in mainly work as expected. Edge 75 allows users to log in with a Microsoft Account (MSA) and import favorites, passwords, autofill data, and history from Google Chrome. Classic Edge features like Reading View, tab management, and OneNote support are missing but hopefully will be added as the new browser develops.
Windows Virtual Desktop Enters Preview
Microsoft announced Windows Virtual Desktop (WVD), a service hosted in the Azure cloud, back at its Ignite conference in September. This month, Microsoft finally announced that WVD has entered public preview. Unlike Windows Server Remote Desktop Services, WVD delivers a true Windows 10 desktop experience and it is optimized to work with Office 365 Pro Plus, enabling organizations to scale Windows 10 and Office deployments in Azure with built-in security and compliance.
I'll be looking at Windows Virtual Desktop in more detail on Petri over the coming months but in the meantime, you can head over to Azure and start testing yourself. There's also more background detail here from Brad Sams.
Windows 10 1809 Gets Additional Cumulative Update
On top of the cumulative update (CU) that came in this month's Patch Tuesday, Windows 10 version 1809 got an additional CU March 1st. Most importantly in this update, some devices will have Retpoline enabled, which should improve performance for the Spectre variant 2 mitigations already rolled out in previous updates. The CU also corrects a problem where the Action Center would suddenly appear on the wrong side of the screen before moving to the correct side. For more information about the update, check out Microsoft's website here.
Windows 10 19H1 Nears Public Release
I'm not going to list all the 19H1 builds this month because most of the changes are bug fixes as Microsoft prepares for a wider release, probably sometime in April. One interesting new feature appeared in the Your Phone app in build 18356 that lets you mirror apps from an Android phone to Windows. It is limited to Surface Go and users of Samsung Galaxy S8/S8+/S9/S9+ handsets at present and needs Bluetooth with Low Energy Peripheral mode support.
Windows 10 Insider Preview Build 18362
Windows 10 19H1 build 18362 was released to the Slow Ring in late March, so you could consider this build to be a release candidate. But Microsoft discovered an issue with build 18356.16 that was preventing the update to build 18362. Build 18362 was pulled and Microsoft is working to fix the issue. Other than that, build 18362 contains a couple of fixes and resolves one known issue with the Microsoft Store.
Windows Defender Application Guard Extensions for Chrome and Firefox
This month Microsoft published extensions for Google Chrome and Mozilla Firefox so that those browsers can be used with Windows Defender Application Guard (WDAG). WDAG is a containerization solution that uses Hyper-V to virtualize browser sessions to protect the operating system and other running applications from security breaches. WDAG is available in Pro and higher Windows 10 SKUs.
The extensions don't containerize Chrome or Firefox. Instead, they automatically redirect untrusted websites to Windows Defender Application Guard for Microsoft Edge. For more information on using WDAG, see Revisiting Application Guard in the Windows 10 April 2018 Update on Petri.
Windows 10 Will Automatically Uninstall Corrupted Updates
Microsoft added a new feature to Windows 10 in the March Patch Tuesday CU that detects failed startups after updates are applied and attempts to remove updates that could be causing boot issues. If that scenario plays out, Windows will wait 30 days until it tries to install the update(s) again. The idea being that 30 days should be enough time for either Microsoft to fix the update or that whatever other problem was causing the issue to be resolved. If updates have been removed because of a startup failure, you should see a message: "We removed some recently installed updates to recover your device from a startup failure".
Windows 7 Gets End of Support Notification
This is only for Windows 7 Home edition users, so organizations using Windows 7 Professional and Education SKUs needn't worry that users will be nagged about impending end of life. Home users will be able to check a box Do not remind me again so that they don't see the reminder repeatedly. The update for this notification has already started rolling out.
Windows Server vNext Insider Preview Build 18346
Finally this month, Microsoft released a preview version of the next Semi-Annual Channel version of Windows Server. New in this release is improved Server Core App Compatibility as a feature on demand (FOD), which provides better application compatibility for Windows Server Core by including a subset of binaries and packages from the Desktop Experience but without adding the actual graphical environment. The improvements in this release allow you to create and connect to VMs hosted on Windows Server Core with the App Compatibility FOD and the Task Scheduler console snap-in.
That is it for this month!