Everything You Need to Know About Windows - February 2020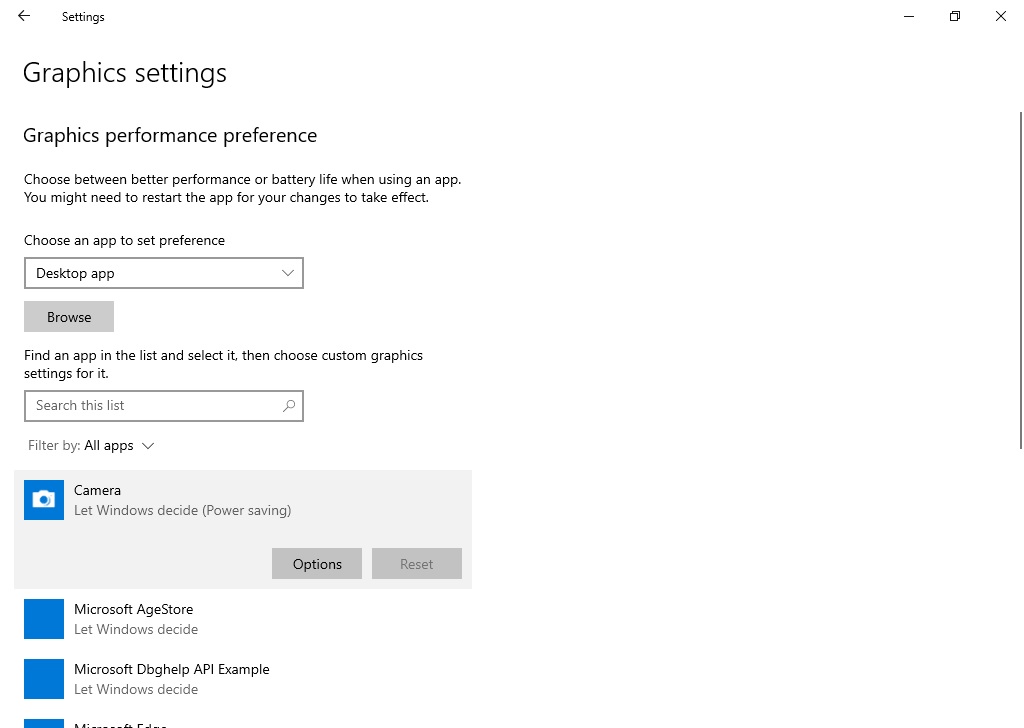 This month sees Microsoft pull a standalone security update, release a Windows 10X emulator so that developers can start adapting apps to work with the upcoming dual-screen SKU, we get more details on the container architecture in Windows 10X, a public preview of FIDO2 support for hybrid Azure Active Directory deployments, and much more.
Patch Tuesday standalone security update pulled
A standalone security update (KB4524244) that Microsoft issued recently for Windows 10 as part of Patch Tuesday has been removed from Windows Update after some users experienced problems. Microsoft says that users who installed the update could experience a couple of issues:
"Reset this PC" feature might fail. The "Reset this PC" feature is also called "Push Button Reset" or PBR.
You might encounter issues trying to install or after installing KB4524244.
For organizations or users experiencing these issues, Microsoft recommends uninstalling the update. Microsoft has pulled the broken fix from Windows Update, Windows Server Update Services (WSUS), and the Microsoft Update Catalog. KB4524244 is a standalone patch so it doesn't affect the cumulative update for Windows 10 that was rolled out via Windows Update in the first half of February.
Windows Insider builds
Windows 10 Build 19559.1000 was released to the Fast ring February 5th. This build doesn't have any new features but it includes a list of fixes. February 11th saw Microsoft release a new build of Windows 10 version 2004 (20H1) to the Slow ring. It is a cumulative update with security fixes that were released as part of Patch Tuesday. The Slow ring got another cumulative update February 27th with a series of quality fixes.
Improved graphics settings and Calendar app
Microsoft released Windows 10 Build 19564.1000 to the Fast ring February 12th with changes to the Graphics settings page in the Settings app. Now the app list and GPU preferences are pre-populated to improve the default management experience. If an app is not pre-populated, users can still add it using the app selection dropdown menu. Now there's also a search box and filter for the 'apps' list.
This build also includes a preview of the new Calendar app for Windows 10. Microsoft says that the app has new themes, an improved 'month' view that includes an agenda pane, easier event creation, and a redesigned account navigation pane.
Updated icons
Windows 10 Build 19569.1000 brings a set of new icons. Microsoft says:
Research and feedback from Windows Insiders showed a desire to see consistency in design and connection to the brand, with enough differences to aid in recognition. You can read all about our approach to updating the icons in Windows 10 in this Medium post from the Microsoft Design Team!
Windows 10X Surface Neo emulator is released
Last month, Microsoft released an emulator for its upcoming Surface Duo dual-screen device based on Android. In February, Microsoft released an emulator for Windows 10X, the operating system that will run on the dual-screen Surface Neo and similar devices from Microsoft's partners.
Microsoft Emulator lets developers create applications for Windows 10X, both single and dual screen, without a physical device. Microsoft Emulator requires a recent 64-bit Windows 10 Insider Build with Hyper-V, a 4-core CPU, minimum 8GB RAM, and a dedicated Direct X 11.0 or later GPU.
For more information, and to download the emulator, see Microsoft's website here.
Edge stable channel gets ARM64 support
The stable channel of Microsoft Edge, which is supposed to see updates roughly every 6 weeks, got an update February 7th. Moving the version number up one from 79 to version 80. The main news is that version 80 brings ARM64 support.
ARM64 support first came to Edge Chromium in November last year on the Canary channel. Microsoft has beat Google to making a Chromium-based browser available for ARM64 Windows devices. Google is still working on providing Windows ARM64 support for its popular Chrome browser.
For more details, see Microsoft Edge Version 80 Brings ARM64 Support to Stable Channel on Petri.
Improved performance coming to Microsoft Edge in version 81
In more Edge news, Microsoft is promising improved performance in the next version of Edge. In a post on the Windows blog, Microsoft says that starting in Microsoft Edge build 81.0.389.0 on 64-bit Windows 10, new toolchain optimizations should provide substantial performance improvements in general browsing workloads. Microsoft says:
We've measured an up to 13% performance improvement in the Speedometer 2.0 benchmark when compared to Microsoft Edge 79. Speedometer measures performance by simulating user interactions in a sample web app across a number of DOM APIs and popular JavaScript frameworks used by top sites, and is generally regarded as a good proxy for real-world performance across a number of different subsystems including the DOM, JavaScript engine, layout, and more.
Microsoft starts testing Chromium-based Edge rollout
On the official Windows Insiders Twitter feed February 25th, Microsoft announced that it would start rolling out the new version of its Edge browser to users in the Release Preview ring. Microsoft released the first stable version of the browser in January as a standalone download. At the time, it announced that the browser would be deployed automatically to Windows 10 users via Windows Update. But Microsoft didn't say exactly when that would happen. It now looks like the new browser might reach Windows Update, for Windows 10 1803 users or later, sometime in the next couple of months.
Microsoft provides more details on Windows 10X container architecture
At February's Microsoft Developer Day virtual conference, details were given on how Windows 10X will enable compatibility for Win32 applications. Windows 10X supports three types of container.
Native Containers run Universal Windows Platform (UWP) apps and they provide the best security and performance.
MSIX Containers run apps packaged using Microsoft's new installer technology. They provide isolation from other apps and a more reliable install and remove experience than unpackaged Win32 apps.
Win32 Container runs any installed Win32 apps inside it.
There can be multiple Native and MSIX Containers in Windows 10X, but there is only one Win32 Container. It is designed for best compatibility to make sure that most existing desktop apps will work in Windows 10X. While Native and MSIX Containers both exist in Windows 10 today, the Win32 Container is new.
Windows 10X is the version of Windows that most people will want and need going forwards. That won't happen with the first version of the OS and devices. But it doesn't make sense for organizations to continue supporting Windows 10 as it is today if there is a significantly more secure, manageable, and productive SKU that provides backwards compatibility with existing line-of-business apps.
Windows Terminal version 0.9
Microsoft was expected to release Windows Terminal 1.0 in January this year. But that didn't happen. We do however have a new release this month with version 0.9. In this version, we get command-line arguments for launching Windows Terminal, the ability to detect the best version of PowerShell to use as the default, drag-and-drop, and copy and paste capabilities.
For more detailed information on this release, check out the notes on GitHub.
Public preview of FIDO2 support for hybrid Azure Active Directory
Microsoft has been pushing password-less logins for some time now. And as I reported on Petri last year, Microsoft is expanding support for FIDO security keys to hybrid Azure Active Directory(AAD)/Windows Server Active Directory (AD) deployments. Right now, FIDO2 is supported in cloud-only AAD environments.
At the time of writing the original article, it appeared that FIDO2 support would only come to Windows Server 2019 domain controllers. But now Microsoft says in a new blog post that Windows Server 2016 domain controllers will also be supported. There are three deployment components required for FIDO2:
Windows Server patch for Domain controllers (Server 2016/Server 2019).
Windows Insider Builds 18945 or later for PCs.
Version 1.4.32.0 or later of Azure AD Connect.
Windows Server 2016 must be build 14393.3474 or later. And Windows Server 2019, build 17763.1012 or later. For more information on the public preview, check out Microsoft's blog post here.
That's it for another month.