Competition and Adoption Driving Microsoft to Linux Client for Teams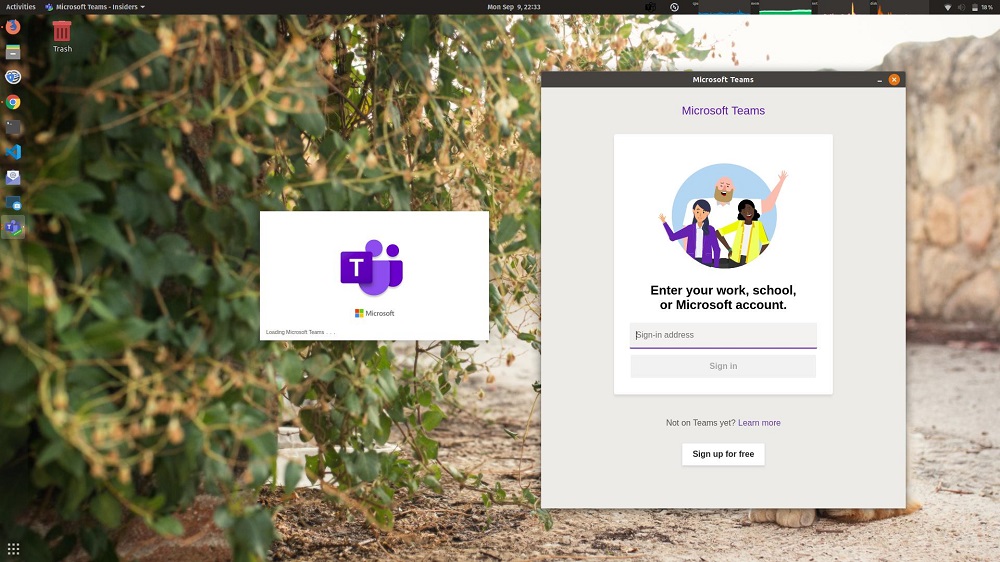 No Formal Announcement but UserVoice Says "Actively Working"
The prospect of a Microsoft-developed "official" Teams client for Linux certainly occupied many minds after an admin of the Teams UserVoice site posted a note on September 6 to say "We know many of you are waiting for a Teams client for Linux, and we're pleased to confirm we're actively working on it. Stay tuned for more information."
Given that they're waiting for Microsoft to deliver promised improvements in performance and functionality, Windows and Mac users might be bemused by the fuss around a Linux client. However, the UserVoice topic is popular and has attracted over 1,200 comments. Even stripping out the usual editorial comments about the awfulness of Microsoft technology and the company as a whole, there's still enough there to show strong interest in a Teams Linux client.
Teams, Slack, and Linux
The fact that Slack has a Linux client is also important in terms of the competition between the two products. Microsoft has a history of responding to competitive threats. It shouldn't be any surprise that they would try to close off all possible reasons why an Office 365 tenant would want to stay with Slack.
Driving Faster Adoption in Teams Deployments
Adoption is another influence. Microsoft wants companies to roll out Teams to everyone in the organization, but this can't happen when developers use Linux workstations. There have been attempts to create an unapproved Teams client for Linux and to integrate Teams with Linux apps like Franz (reports say that Microsoft made a change on September 5 that blocked this working). But what people want is a full-fledged Teams client that's supported on all major distros with the same functionality as the Windows client.
When Microsoft delivers a native Teams client for Linux, the hope is that it will remove any blocks in the developer community that exist in deployments. At the same time, driving Teams awareness in a new developer community might also lead to an uptick in apps for Teams.
Evidence of a Teams Linux Client
A Linux application repository exists for Teams and an insiders program is actively testing Microsoft's work (a Debian app repository is also online). All of which means that details of what Microsoft is doing slip out onto the web, like the screen shot (Figure 1) shared on Twitter by @andreujuanc.
Unfortunately, because they didn't have a Teams insider account, @andreujuanc couldn't get any further than the Teams sign-in screen! Frustrating as it is to be blocked at this point, at least it's a start.
Patience is a Virtue and the Client Will Come Eventually
Apart from the comment in UserVoice, Microsoft isn't saying more about its plans for a Linux client. All that can be said at this point is that compelling competitive reasons exist for Microsoft to develop a Linux client and some evidence is present that work is ongoing. It will be interesting to see how that work progresses and the client, if any, Microsoft delivers. We can but hope that perhaps the work done for Linux will benefit the Windows and Mac client.