Coming Soon to Teams, Breakout Rooms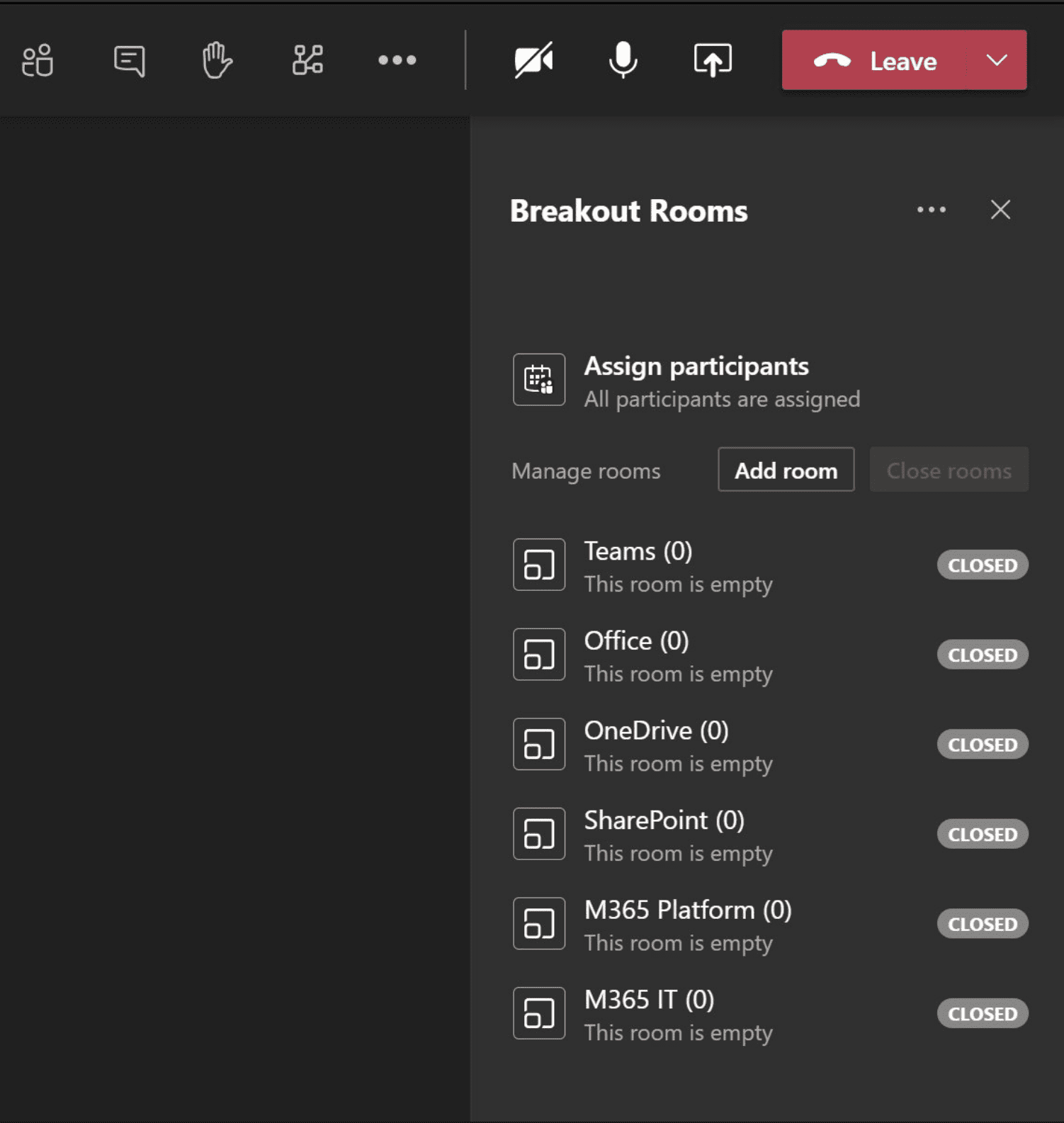 As the world continues to adjust to the new workflows that remote collaboration has forced upon us, you quickly realize the weaknesses in the platforms that are being utilized. While Teams works well for many activities, it's not yet a tool that works for every scenario.
For example, running a conference, onboarding new students/employees, or other tasks where users need to jump in and out of conversations, Teams does not work well for that type of scenario. Typically what is needed for this type of task is what we commonly call "breakout" rooms.
Thankfully, Microsoft is well-aware of this shortcoming as Jeff Teper, the Microsoft CVP for Microsoft 365 Collaboration, shared a screenshot showing the new feature.
Image #1 Expand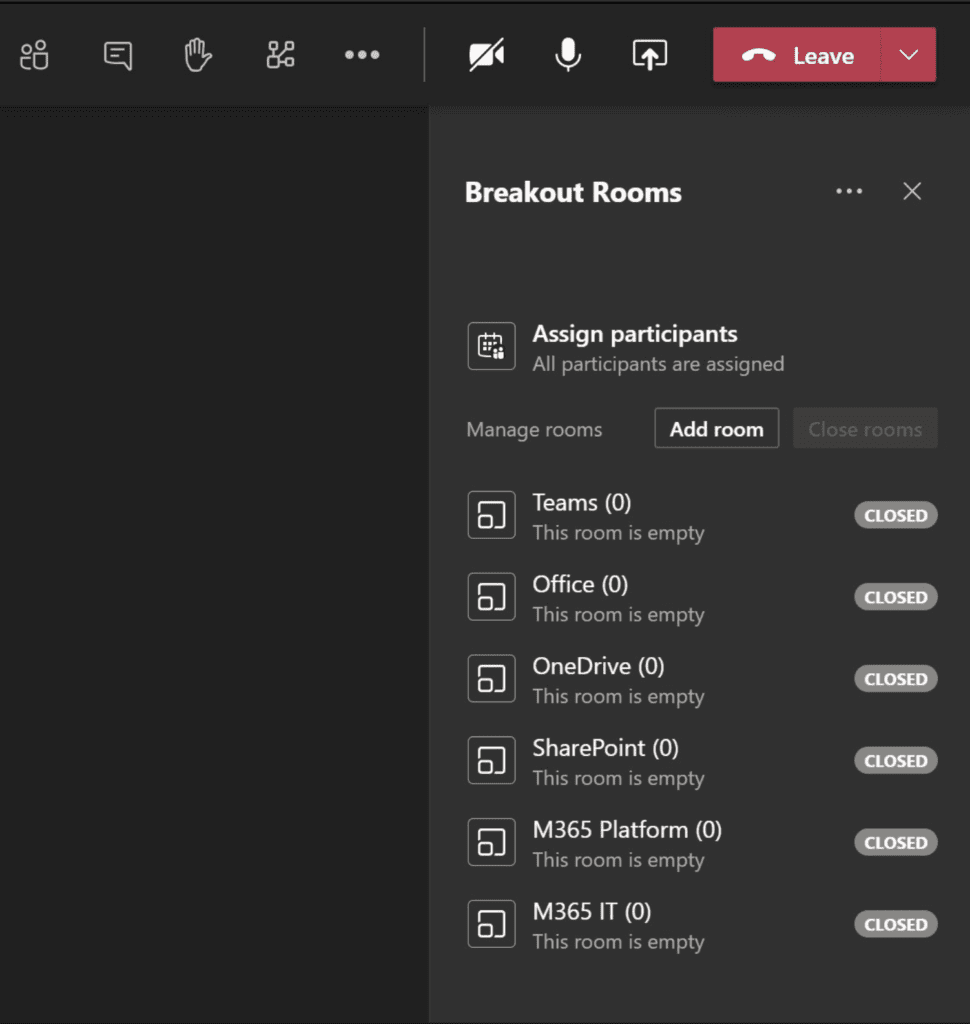 While we wait for all the details, the breakout room will allow you to assign users to a room, rename the rooms, and easily add/remove the rooms as well. There are a few items that we don't know if they will be available on day one, such as time limiting the rooms so that users can only join during their specific time-slot or enhanced functionality to support external guests for interview scenarios.
Right now, there is not an easy way to replicate the breakout room functionality, you can use Channels inside of Teams and shoehorn a solution to replication the room experience but it lacks the visibility and control organizers desire.
Like all things Office 365, we have to wait for more information from Microsoft about when this feature will arrive. As of right now, no one outside of Microsoft's testing and internal programs has access to this functionality but with Jeff teasing it on Twitter, hopefully, we will not have to wait too much longer.