Yahoo Board to Consider Dismantling Company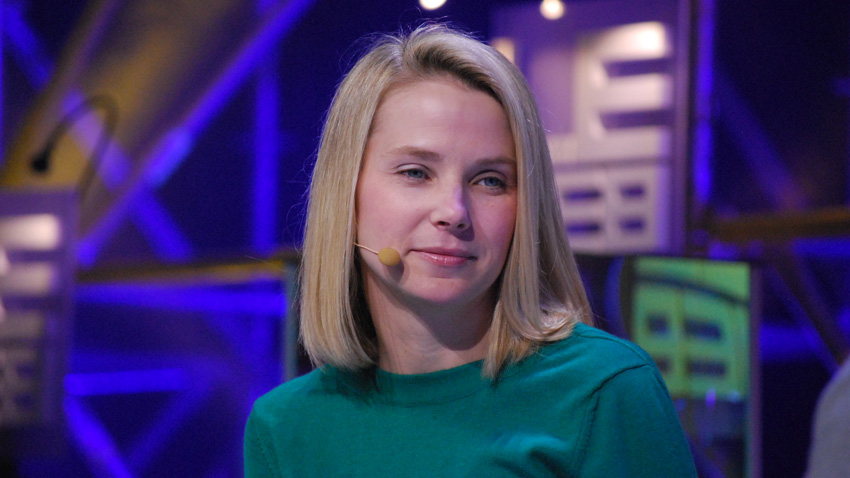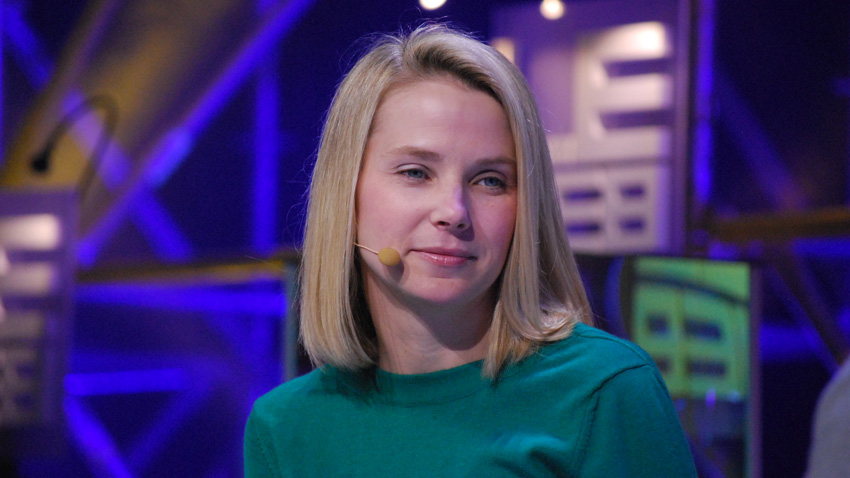 The Yahoo board of directors will meet this week to determine the fate of the flailing company. And one of the options on the table is for Yahoo to sell off its core assets—online services like Yahoo.com and Yahoo Mail—and effectively end the 20-year-run of the one-time Internet powerhouse.
News of the meeting—and its stunning possible outcome—comes via several reports, including The Wall Street Journal, The New York Times, and Reuters, each of which credits its own sources. Regardless of the outcome, one thing is certain: The Yahoo board is no longer certain that Marissa Mayer can turn things around.
The issue for Yahoo is simple. It had planned to sell off its stake in the China-based e-commerce giant Alibaba, but that holding is by far its biggest asset, with an estimated value of $30 billion. But Yahoo's market capitalization is just $31 billion. So when you factor in Yahoo's 35 percent stake in Yahoo Japan, which is now worth about $8.5 billion, and about $5.9 billion in cash assets, that means its core business is currently valued at less than zero.
(An October 2015 Cantor Fitzgerald research report valued Yahoo's core business at $3.9 billion, The Wall Street Journal says.)
Complicating matters, Yahoo had not expected to pay taxes on the approximately $23 billion in would have netted in selling off its Alibaba stake. But the Internal Revenue Service (IRS) in September warned the company that it would not approve such a transaction, and that Yahoo was instead liable for several billion dollars in taxes should it sell-off the Alibaba stake. Yahoo had previously said it expected a "favorable ruling" on its tax-free transaction request.
So the Yahoo board now faces some hard choices.
On the one hand, its core online services are still among the most-visited Internet properties, and are collectively third behind Google and Facebook. Those visitors haven't translated into much revenue for Yahoo. But a larger buyer (like Microsoft) could potentially roll them into its own services. And a smaller buyer could try to make a go with the services as-is.
But Yahoo's services are shrinking, and with recent failures in online video, advertising, and mobile apps, Yahoo is essentially managing older businesses that exist on inertia alone. CEO Marissa Mayer said in October that she would "reset" the company's focus. But nothing has worked so far, and time could be running out.
Microsoft, of course, had tried to acquire all of Yahoo back in 2008, for almost $45 billion. That purchase would clearly have been the biggest mistake in its corporate history and would have far exceeded other disasters like Nokia ($7.2 billion). That said, it's not clear if some of Microsoft's more recent bone-headed decisions would have occurred in the wake of a Yahoo debacle.
It's odd to look back on this, but Microsoft's attempt to buy Yahoo was an unsolicited, hostile takeover aimed at shareholders, and it came about because previous, and friendlier, negotiations had failed. Yahoo's management at the time—including co-founder Jerry Yang—wrongheadedly thought the firm would be better off on its own. And they won. As a result, Yahoo has been circling the drain ever since.
Today, Microsoft could acquire Yahoo's core businesses for much, much less. But even at a reduced price—$3.9 billion, let's say—these services don't offer much value beyond a few hundred million users, many of whom are probably Microsoft customers already as well. And that's the problem for Yahoo, in a nutshell: That audience should be worth something. But to the bigger players who might consider such a purchase, they're really not worth that much at all.
For much of this year, Marissa Mayer and Yahoo have been in the news because of the firm's indecision around which kind of company it wanted to be, an online services firm or a content firm. Now, it appears none of that matters. What it really is, is a takeover target. And one whose value is shrinking by the day.