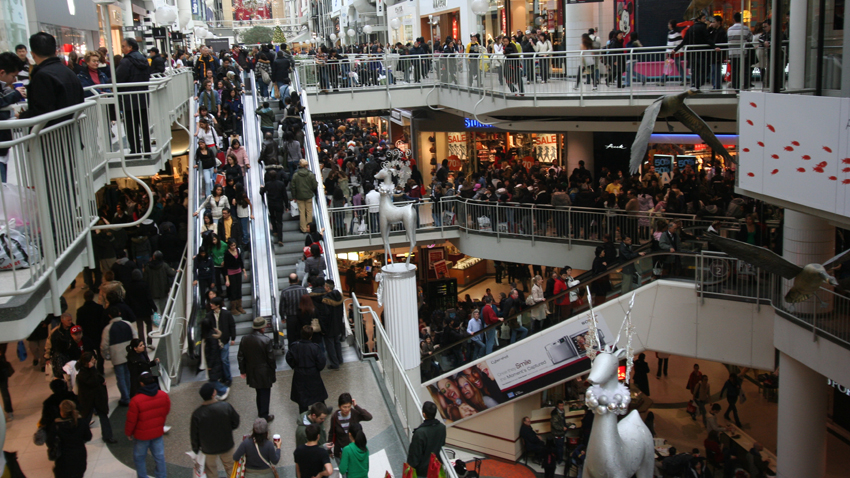 Because every day without snow this winter is to be celebrated, this week's other news includes a major Windows Server 2016 licensing change, "record" Xbox One sales over Black Friday, Samsung will finally pay Apple its blood money, activist investors circle Yahoo like sharks, and appeals panel will rule on net neutrality.
Windows Server 2016 to change to per-core licensing
According to a new price sheet—which came to me via Directions on Microsoft'sWes Miller via Mary Jo Foley—Microsoft is changing Windows Server 2016 licensing from per-processor to per-core. The document suggests that the move is being made to simplify licensing, as Microsoft already licenses its public cloud services on a per-core basis. But don't worry about (too much of) a price-hike: According to the documents, and Mr. Miller, most customers won't see much impact. That said, those with fringe, high-end users taking advantage of "core-dense servers at the very top of the market" will likely see a cost increase. "License [cost]s for servers with 8 cores or less per proc[essor] will be same price as the 2012 R2 two-proc license price," the Microsoft documentation notes. Expect a public announcement about this new pricing structure in early 2016, with the final release of Windows Server 2016 in Q3 2016 (not coincidentally around the same time as the recently-rescheduled Ignite conference).
"IDC Predicts Sluggish Windows Phone Sales Growth"
Actually, 0.1 percent growth over four years isn't "sluggish," it's "non-existent."
Microsoft claims record Xbox One sales on Black Friday
In very carefully worded release, Microsoft claims that Black Friday was a positive event for it. Of some kind. It saw "record Xbox One sales in the U.S. … based on internal Microsoft data," with "U.S. Xbox One console sales at retail up 22 percent over the same period last year." It saw "record … Xbox Store sales worldwide," with "an increase of 57 percent over both consoles," though that one came without attribution. And it saw "record engagement," which has zero to do with sales. It was "the second biggest Black Friday week in 15 years of Xbox history in the U.S.," Microsoft claimed. So not the biggest then. Not even in the U.S. So … put another way, record Xbox One sales are not the same as record Xbox sales. Pass the Kool-Aid!
"Windows 10 Gaming Continues to Rise"
Well, sure. Windows 10 just came out in July. Why would "gaming" have fallen over this time?
Samsung agrees to pay Apple $584 million in damages
After years of trials, retrials, appeals, and public blusterfoonery, it looks like Samsung v. Apple is finally coming to a close of sorts. And the net result is that Samsung has agreed to pay Apple $584 million in damages related to its infringement of key Apple smart phone patents. What's most interesting about this to me is the prosaic nature of the conclusion: Apple will submit an invoice to Samsung, at which time Samsung has ten days to write a check for $548,176,477. Should the ruling against Samsung ever be vacated or changed, the firm is entitled to a refund, which I'm told Apple can afford. And, for the record, because Apple is Apple, that firm disputes Samsung's claim to reimbursement rights. So it's not like they're going to be mingling at the next Silicon Valley cocktail party or anything.
"Apple Releases Swift as Open Source"
The argument here is that a "broad community" can now improve, simplify, and enhance the language. On that note, I now demand that France open-source French, which is the most infuriating language on earth.
Activist investors renew call for Yahoo to sell its core business
And seriously, at some point we all need to agree that Yahoo.com, Yahoo Mail and all that other online baloney isn't Yahoo's core business anymore, as its stake in Alibaba is in fact a much bigger part of its actual worth. But whatever: The activist investors at Starboard Value have once again called on Yahoo to abandon its plan to sell-off its stake in Alibaba and instead sell its core business "at the highest price possible." As I reported earlier this week, Yahoo's stake in Alibaba has an estimated value of $30 billion, whereas the firm's entire market capitalization is just $31 billion. And the Yahoo board is meeting this week to figure things out. No rush, guys. You'll be fine.
"Toshiba, Fujitsu considering PC units merger"
I know, I had the same thought. Toshiba and Fujitsu make PCs?
U.S. appeals court will hear net neutrality challenge today
In an under-reported case that could have broad ramifications, a U.S. appeals court panel will today consider whether the net neutrality rules established by the Federal Communications Commission (FCC) are legal. And if you're wondering what credible and consumer-focused entities would ever want to overturn such an egalitarian set of rules, look no further than the mob: A consortium of "major cable and telecommunications trade associations and AT&T." Recall that in February,the FCC invoked its legal authority to regulate broadband Internet service as a public utility, preventing Internet providers from harming competition by establishing "Internet fast lanes" for companies that could afford to pay for it. Here's the thing. While Internet providers have always wanted to provide (and charge for) additional services, I've always argued that they're just dumb pipes and should be treated as such. In this case, the providers are in fact arguing that they really are just dumb pipes, or as they call it, "boats," a thing that gets you from one place to another, and that the FCC cannot thus reinterpret the laws around utilities to encompass their businesses. So they're not really dumb. They're just wrong.