Windows Store Sees Strong Revenue Growth On The Back Of Windows 10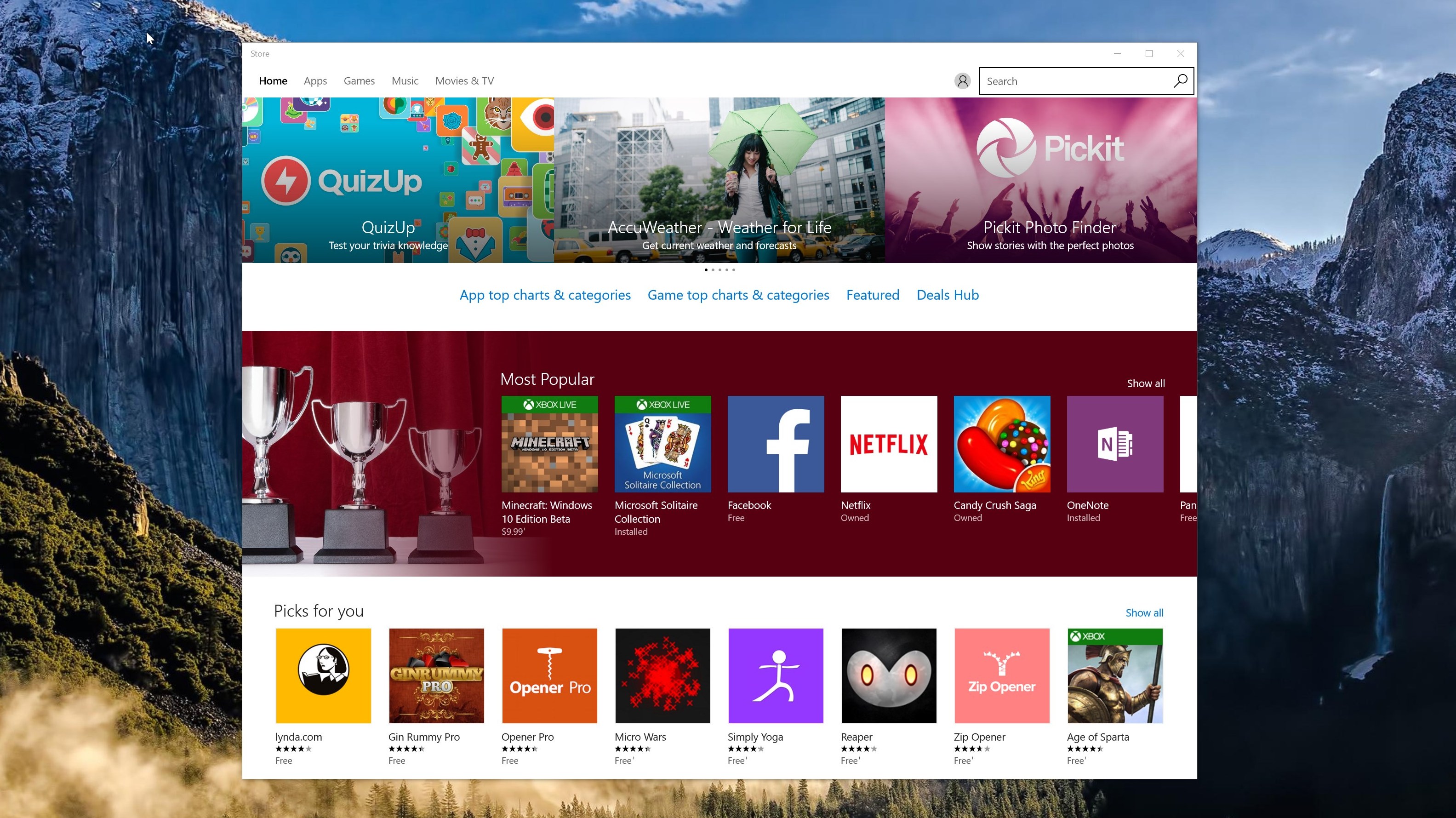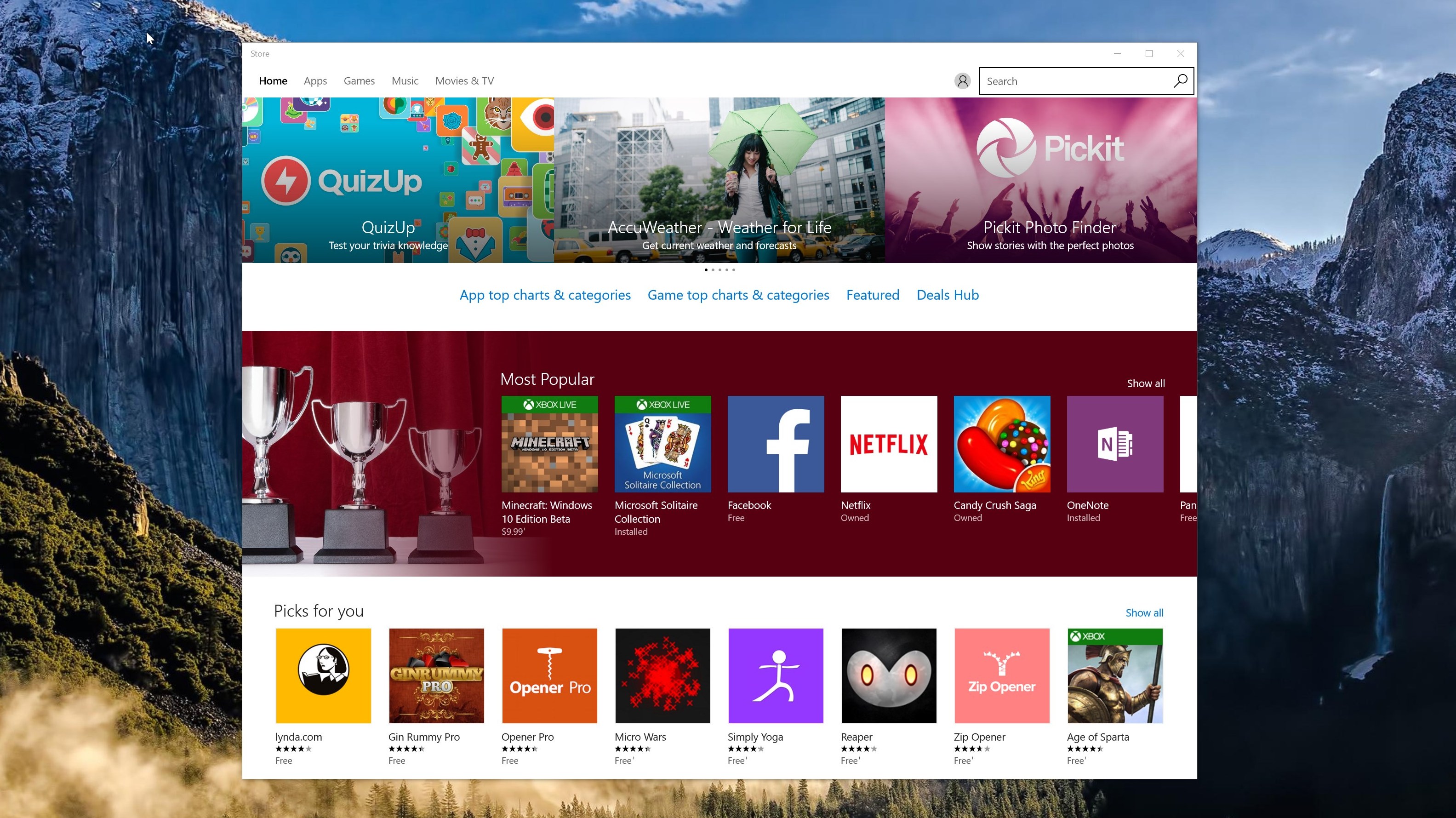 One of the primary goals that Windows 8 failed to accomplish was to create a viable app store for the Microsoft ecosystem. While there were a few large-name apps in the Windows Store for Windows 8, the vast majority of developers passed on the opportunity because Windows 8 was not a wide-scale success.
Windows 10, however, is off to a much better start with over 200 million active devices running the OS. Knowing this, it shouldn't come as too much of a surprise that the Windows Store is doing much better after the release of the new operating system, which means more revenue for developers.
As I noted previously, the Windows Store is showing new signs of life with several big name brands coming to the store, including the Wall Street Journal launching a new app, along with Uber and Netflix and now we have a bit more data to assert that the store is on the rebound. Microsoft notes that In December alone, 60 percent of paying customers were new to the store and that Windows 10 generated more than a 4.5 x increase in revenue per device, as compared to Windows 8.
The key metric that should make developers ears perk up is that there has be a 2x increase in the number of paid transactions from PC and tablet customers this holiday season.
The growth of the Windows store is vital to Microsoft's long-term success. This feature of Windows 10 is a way for the company to generate revenue from the operating system, which it is giving out for free to existing Windows 7 and 8 users.
Seeing as consumers appear to be buying more apps from the store, this should entice developers to take a second look at the Windows platform as an opportunity to sell their goods. Up until a few months ago, Microsoft had trouble convincing brands that its store was worth the expense to build an app for but with more and more consumers now shopping in the digital marketplace, it is becoming harder to ignore the platform.