Windows Server 2022 Series – Upgrading 2 more DCs and Fileserver (Core) to 2022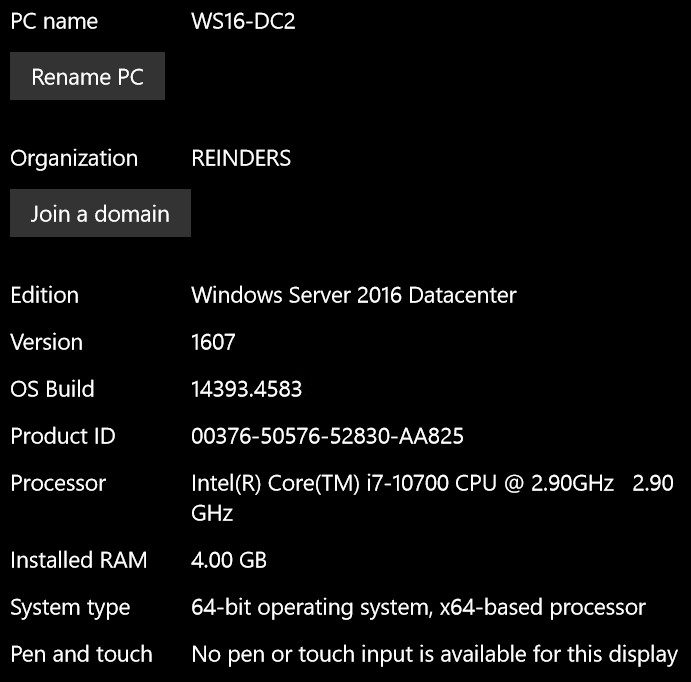 Welcome to Part 2 of my Windows Server 2022 Series. I am progressing through my Hyper-V lab, upgrading all the Windows Server 2016 and 2019 servers, running various roles, to Windows Server 2022. In my first post, I upgraded my first domain controller (DC), WS16-DC1, running Windows Server 2016 to Windows Server 2022. Yes, taboo in certain parliaments, but it went off without a hitch! Kudos to Microsoft and their engineering teams for building a robust Windows Setup program that can seamlessly upgrade two major Windows versions and include the Active Directory Domain Services role and take the checkered flag.
Introduction – Goals
I will accomplish the following in Part 2 of the series:
Upgrade my second DC, WS16-DC2, from Windows Server 2016 to Windows Server 2022. I will include limited content here as the upgrade is very similar to my first post.
Upgrade my third DC, WS19-DC3, from Windows Server 2019 to Windows Server 2022. Again, I'll have some content and screenshots.
Upgrade my first fileserver, WS16-FS01-Core, from Windows Server 2016 Core to Windows Server 2022 Core. I'll include most of the remaining content here.
Upgrading Windows Server 2022 (WS16-DC2)
Let's get started on our 2nd DC. I have mounted my trusty Windows Server 2022 ISO file in Hyper-V and double-clicked on my D: drive. Here is some pre-upgrade info.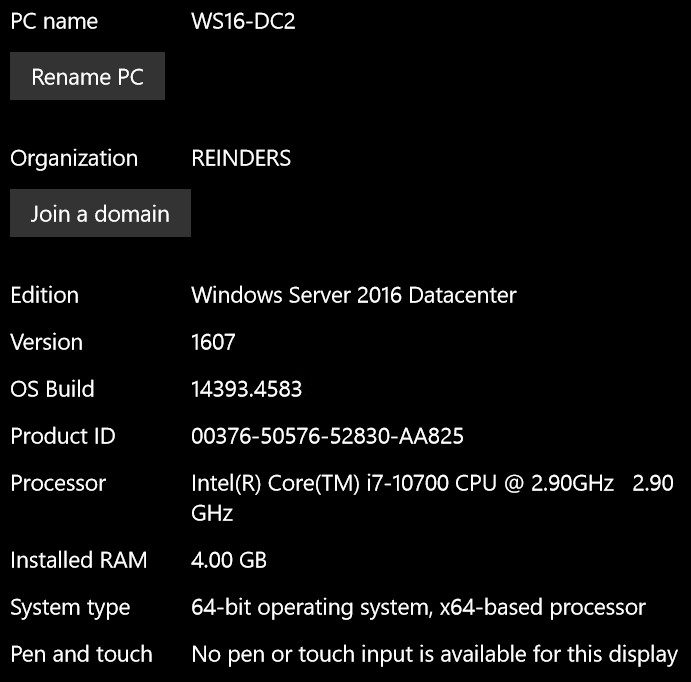 I clicked Next and Install a whole lotta times…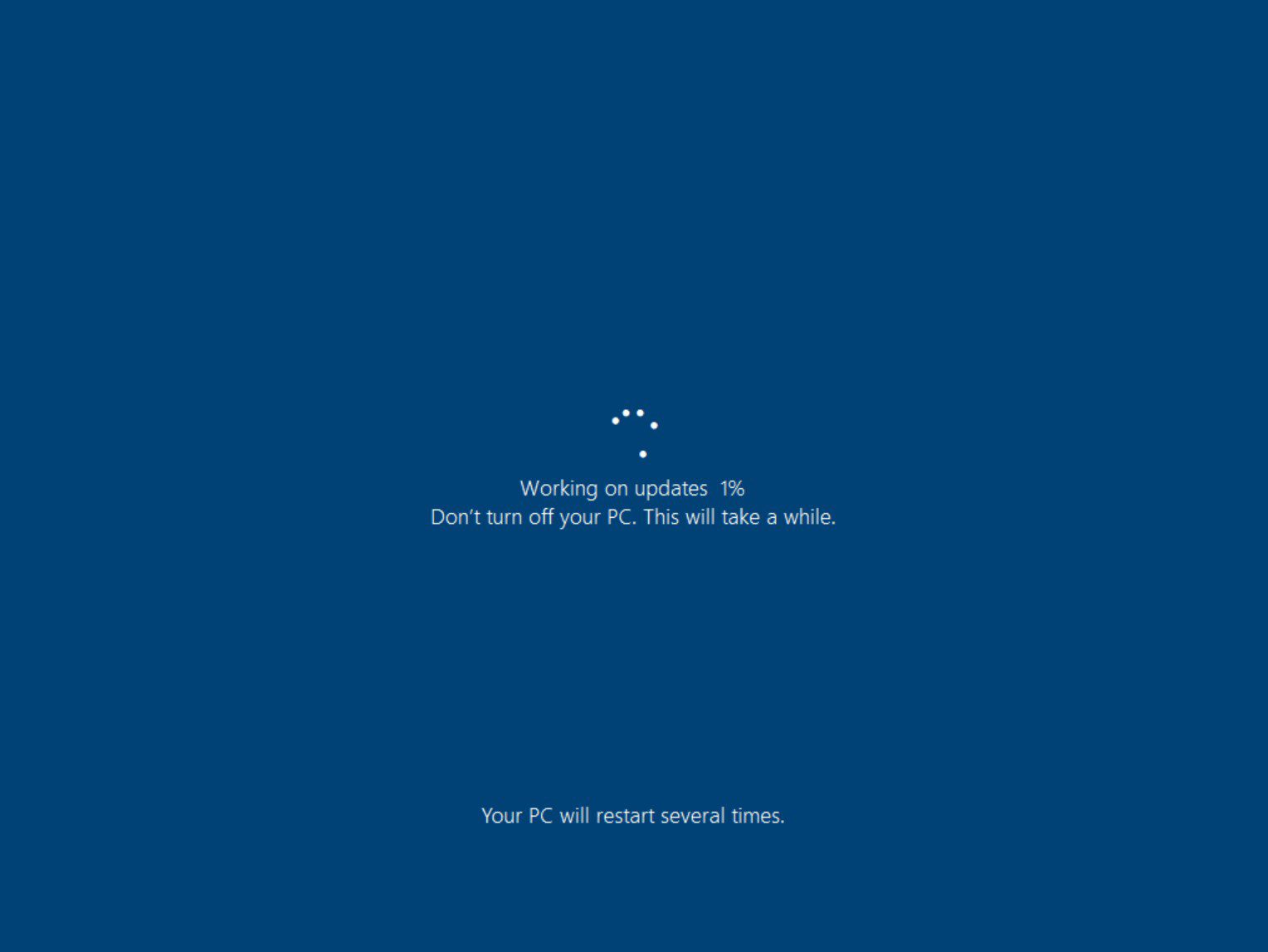 And then…
"Alohomora…" (to unlock the mysteries and power of Windows…)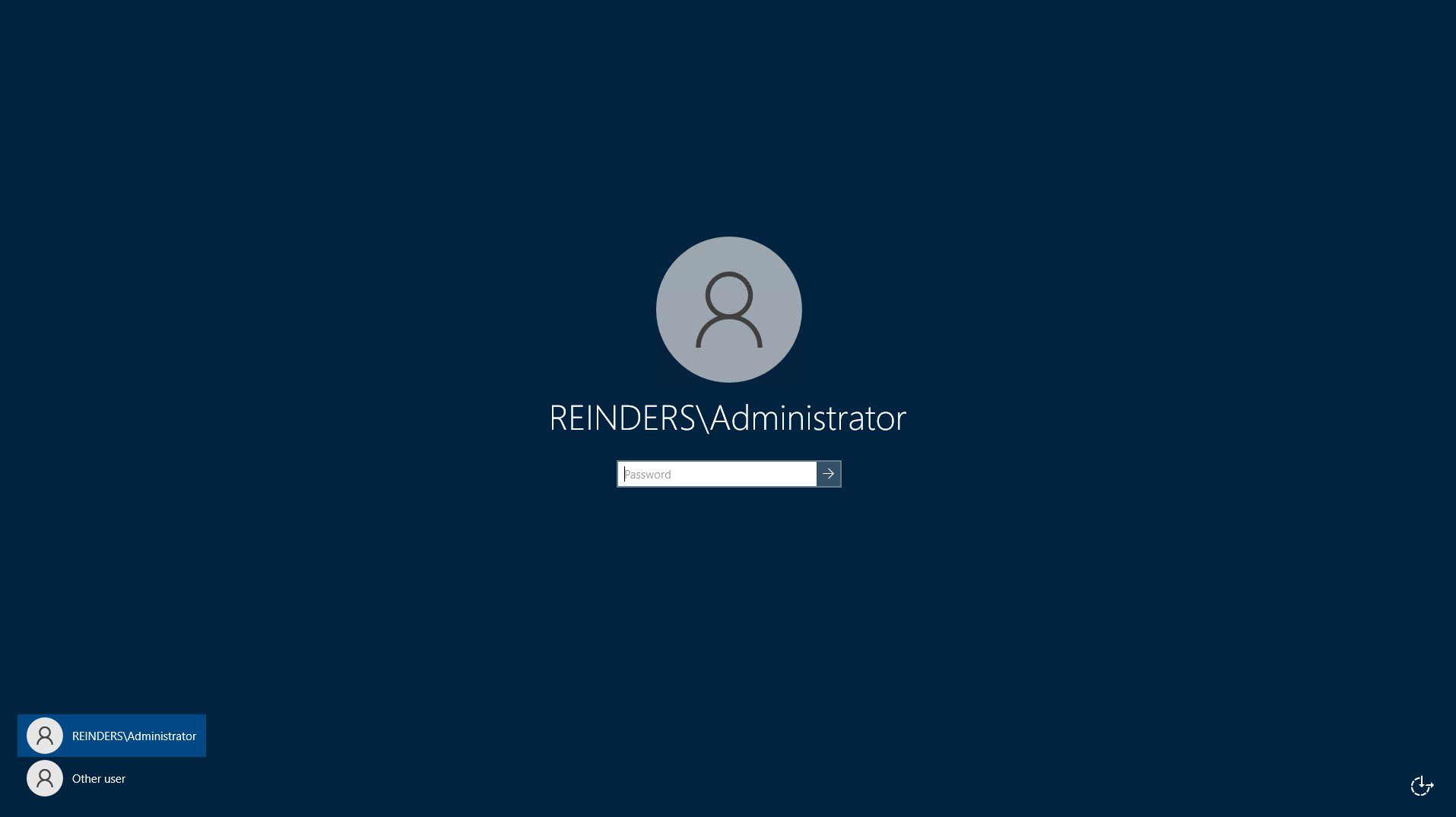 I logged onto my Windows 10 client PC, opened Active Directory Users and Computers, opened the properties for WS16-DC2, and voila!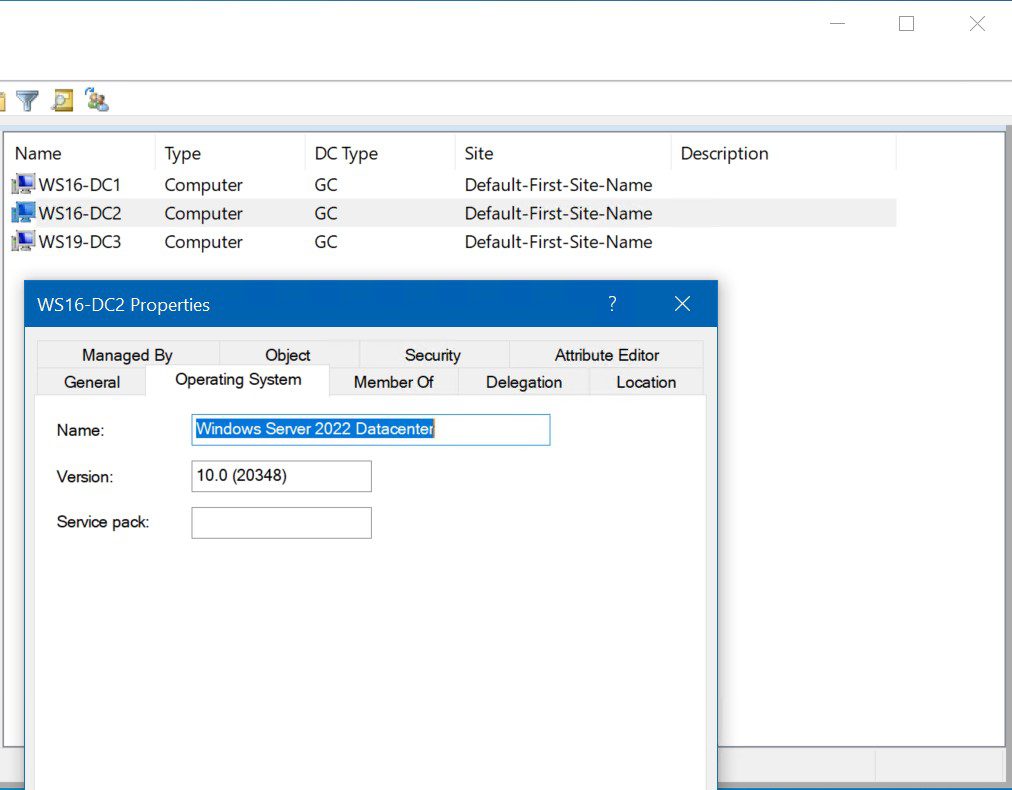 Upgrading Windows Server 2022 (WS19-DC3)
I went through an almost identical procedure on my last DC, WS19-DC3. Again, this is running Windows Server 2019 Datacenter. I will provide some preliminary info here, then mount the WS2022 ISO, then double-click and commence!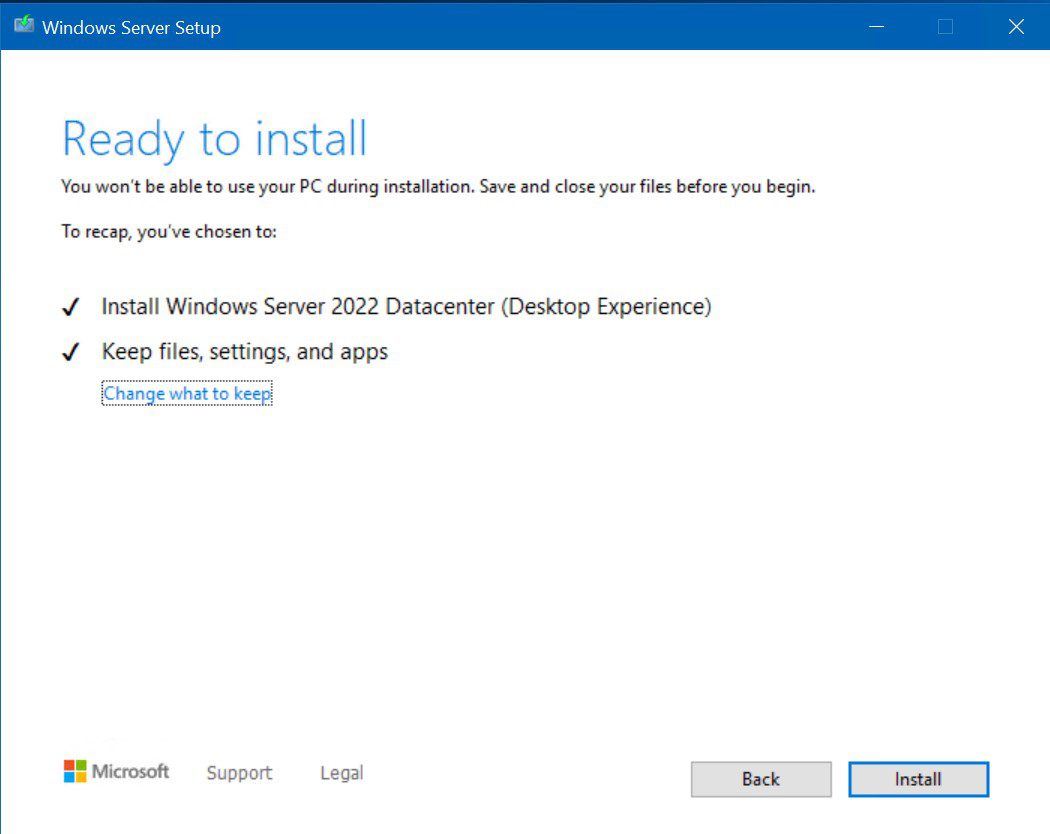 I then clicked Install. 😉 Windows Setup progressed as usual…The 'Working on updates' phase hung out at 99% for a good deal of time (at least 5 minutes). It honestly made me a little nervous…Trust me, I've been in IT for over 20 years. I know how to perseverate and think horrible thoughts during progress screens! But then, out of the (literally) blue, Shazam!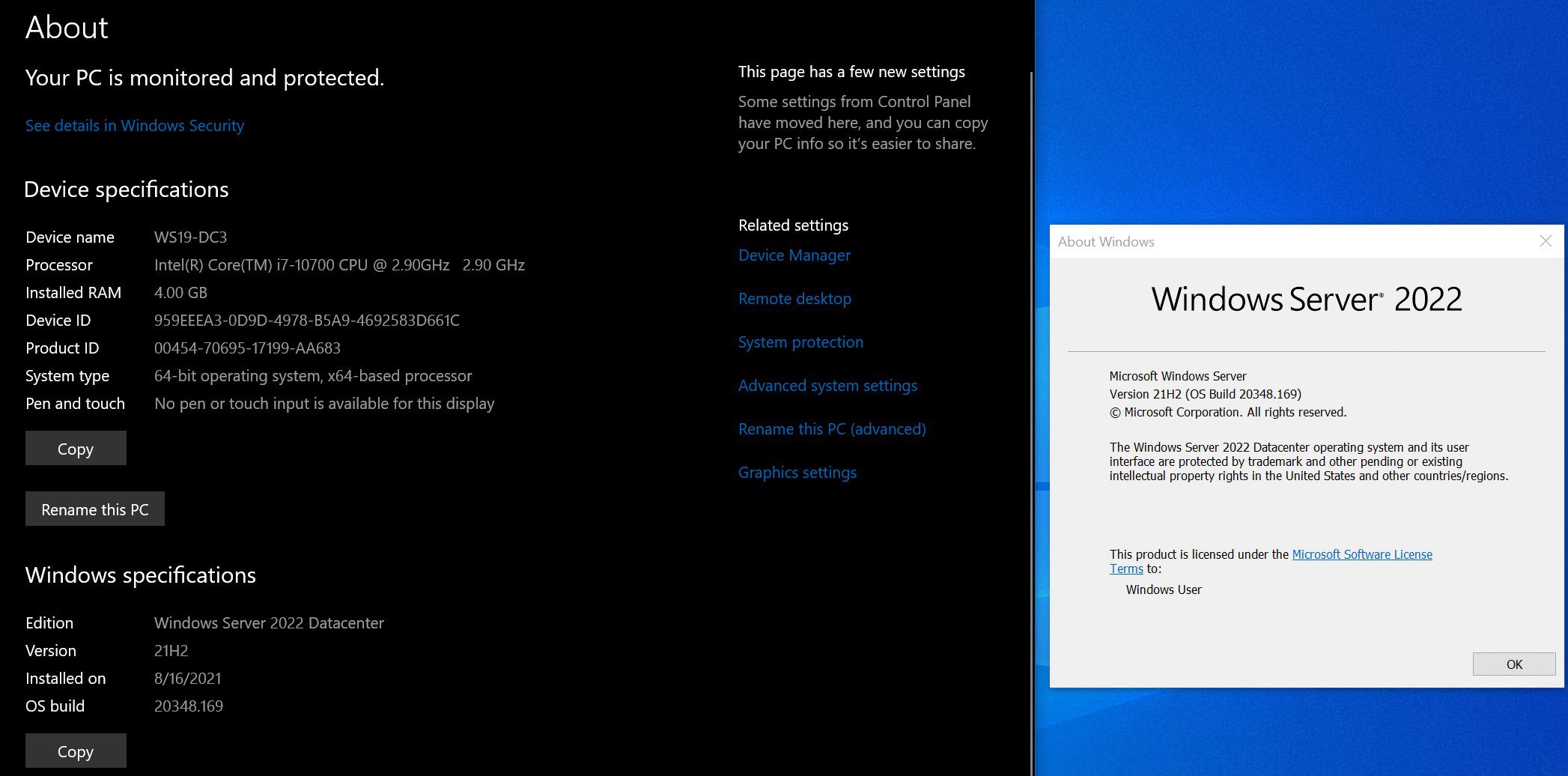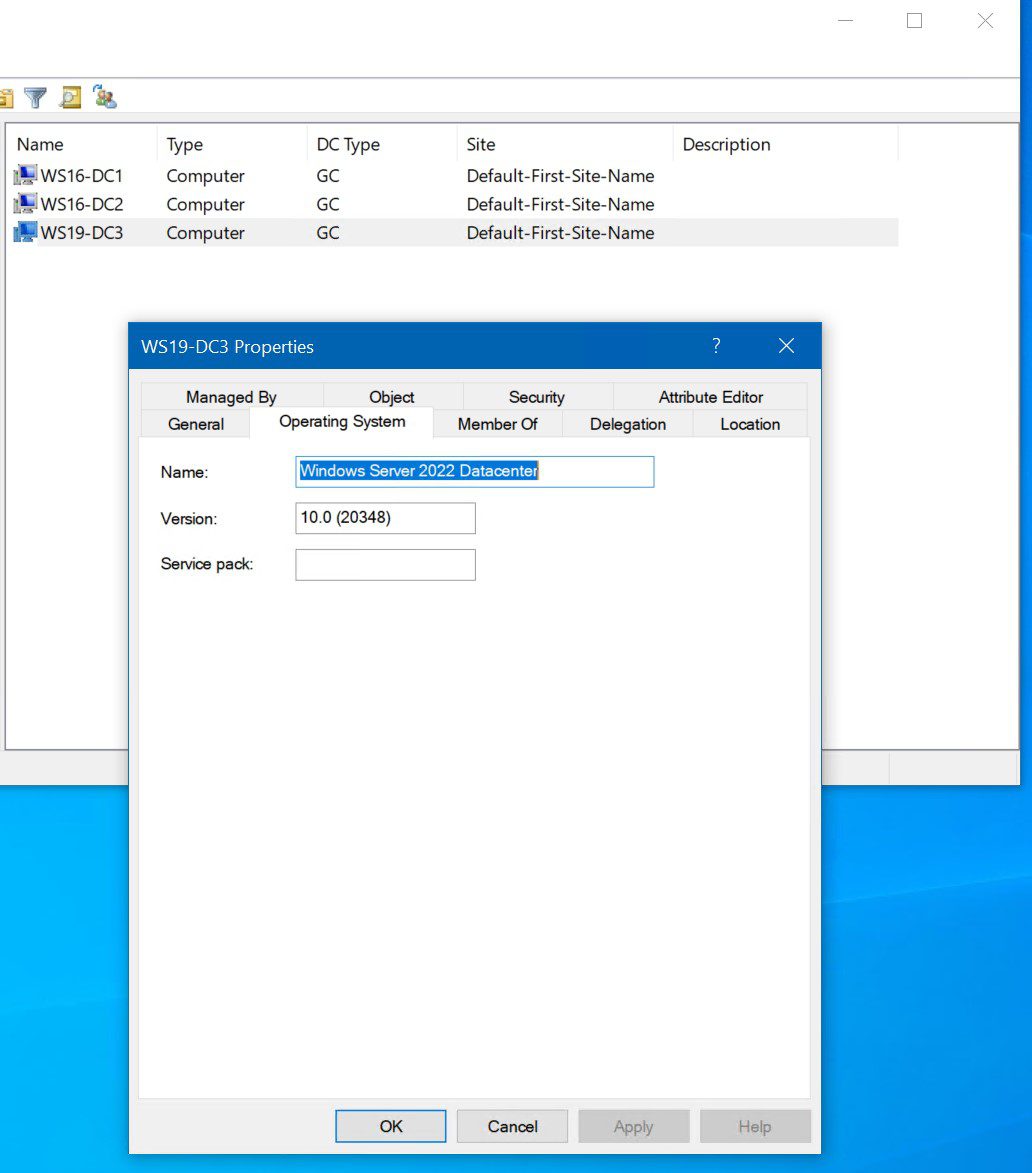 Excellent! We have successfully upgraded our Active Directory Domain Services role with 3 DCs to the latest Windows Server 2022 operating system. Quite a feat if I do say so myself. Now, let's start on the final phase of this post, upgrading WS16-FS01-Core running Windows Server 2016 Core to Windows Server 2022 Core.
Upgrading Windows Server 2022 (WS16-FS01-Core)
To refresh your memory, the Core version of Windows Server does not include the traditional Desktop Experience. You have a single command line and extremely limited GUI options available. I believe the Date and Time dialog will pop up if you look to change the time. There are only a handful of GUI windows they kept in the binaries. The point of the Core version is to limit the security footprint and provide a 'fast and fluid' experience by managing the server remotely. Microsoft of course recommends the use of Windows Admin Center. So, let's fire up that VM and check out what we can see.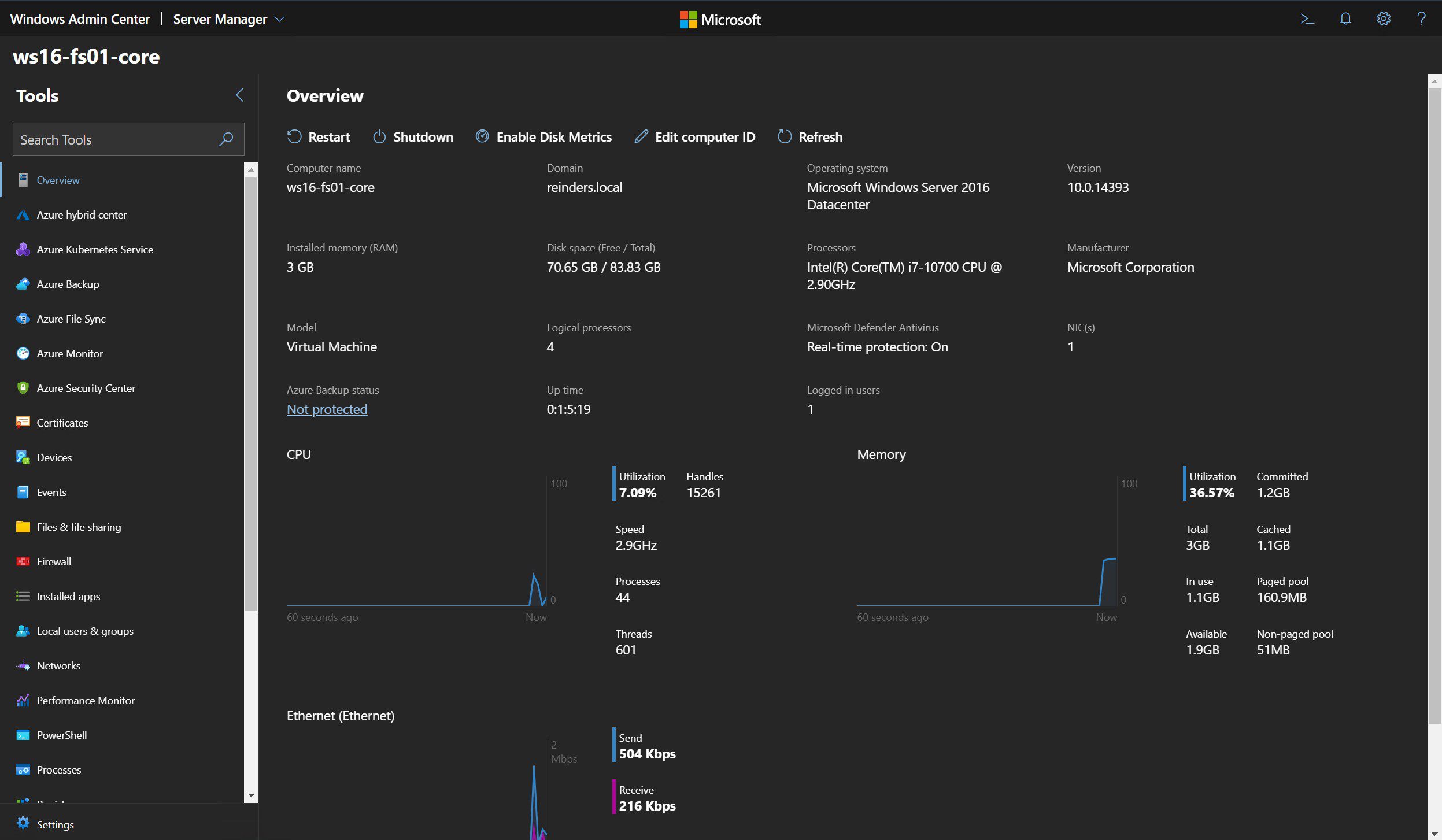 Yep, 'Shares' is all set. We can confirm access from our Windows 10 client PC.

Alright, let's start the upgrade. Again, I've mounted the Windows Server 2022 ISO via Hyper-V for this VM's DVD drive. At the command prompt, I typed D: for the D: drive and then typed setup.exe. And yes, that lovely (Core) Windows Server Setup screen!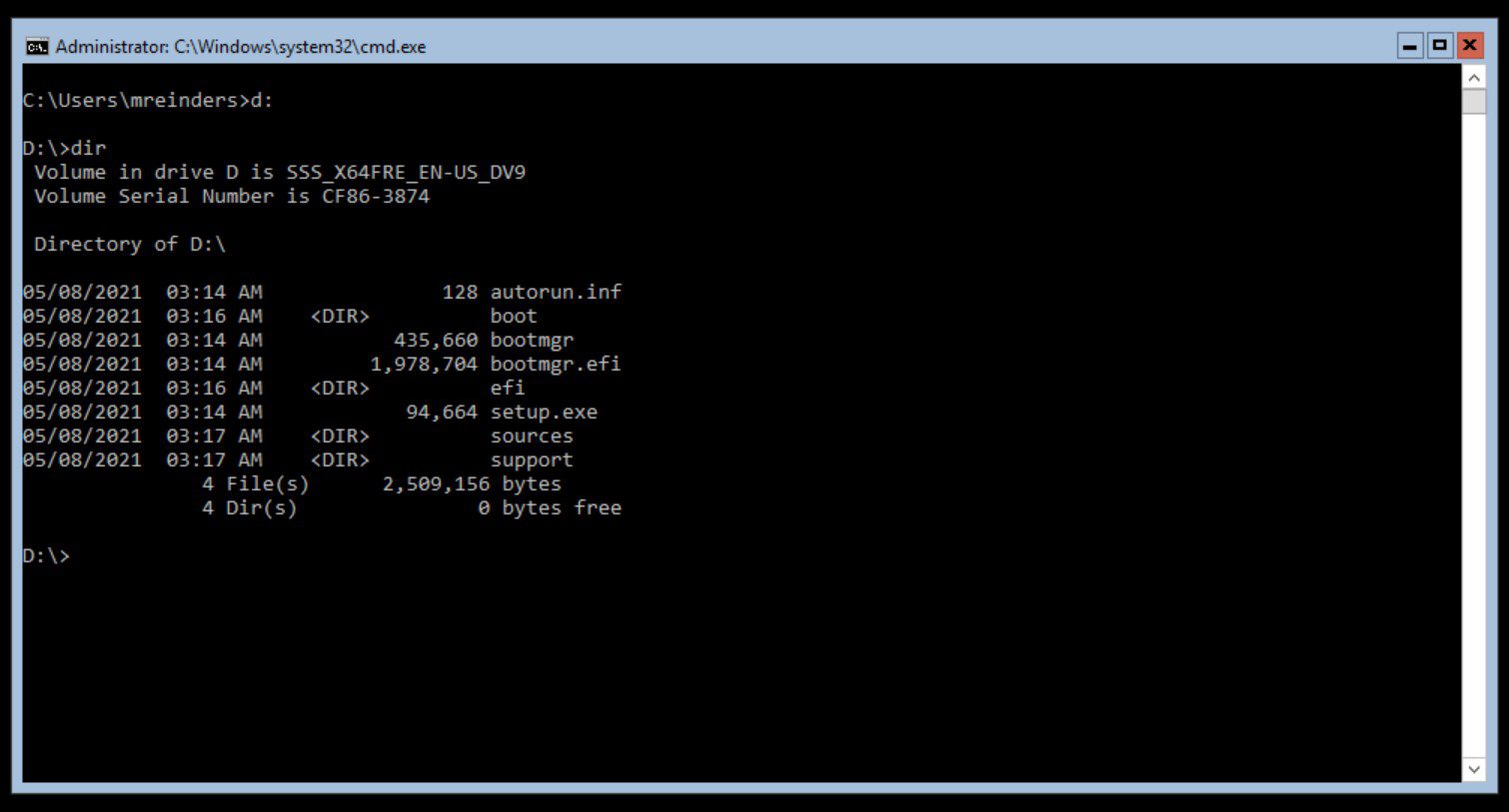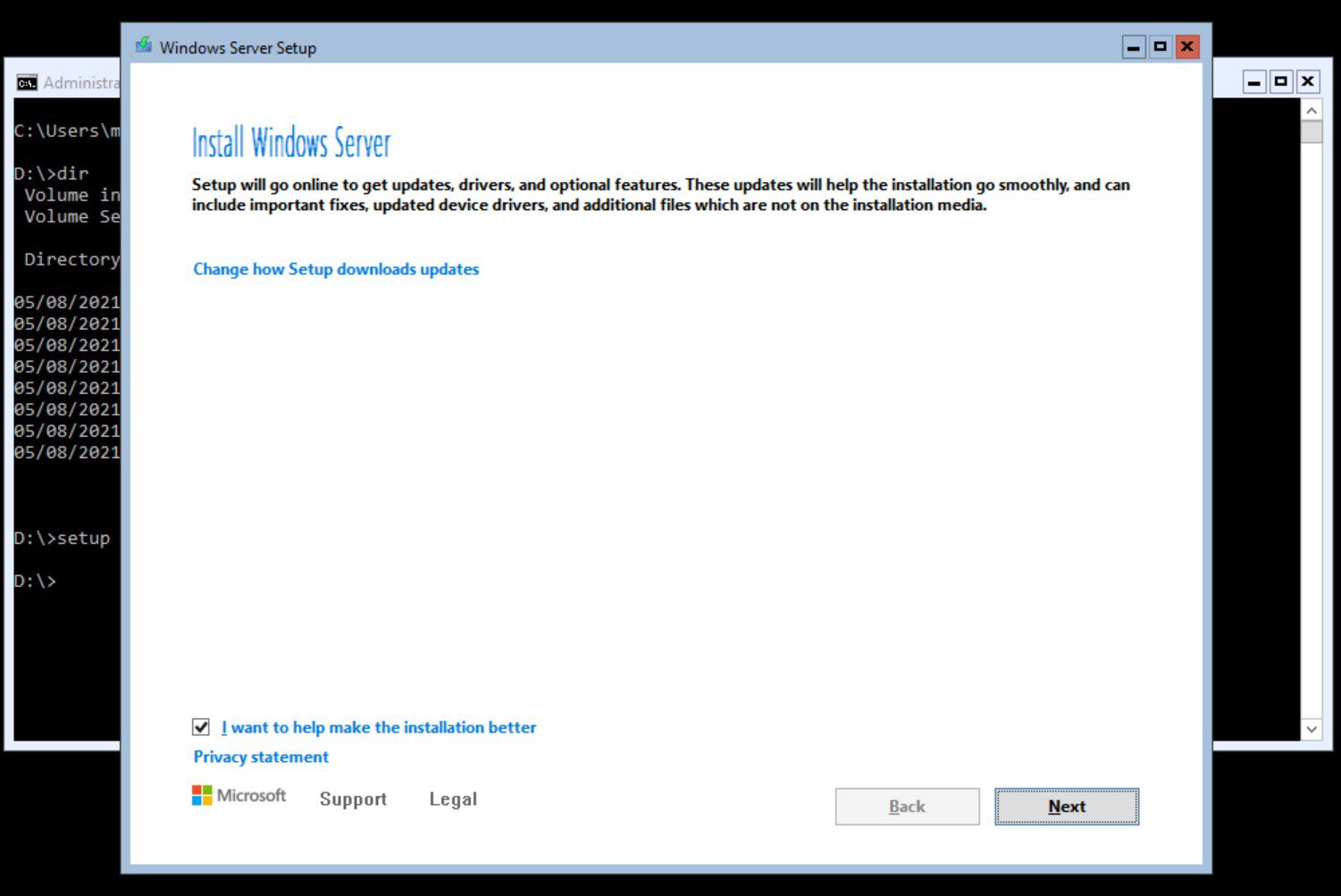 I don't need to show you all the Windows Setup screens. However, on the Select Image screen, I am keeping the Core version intact and choosing the 'non-Desktop Experience' option.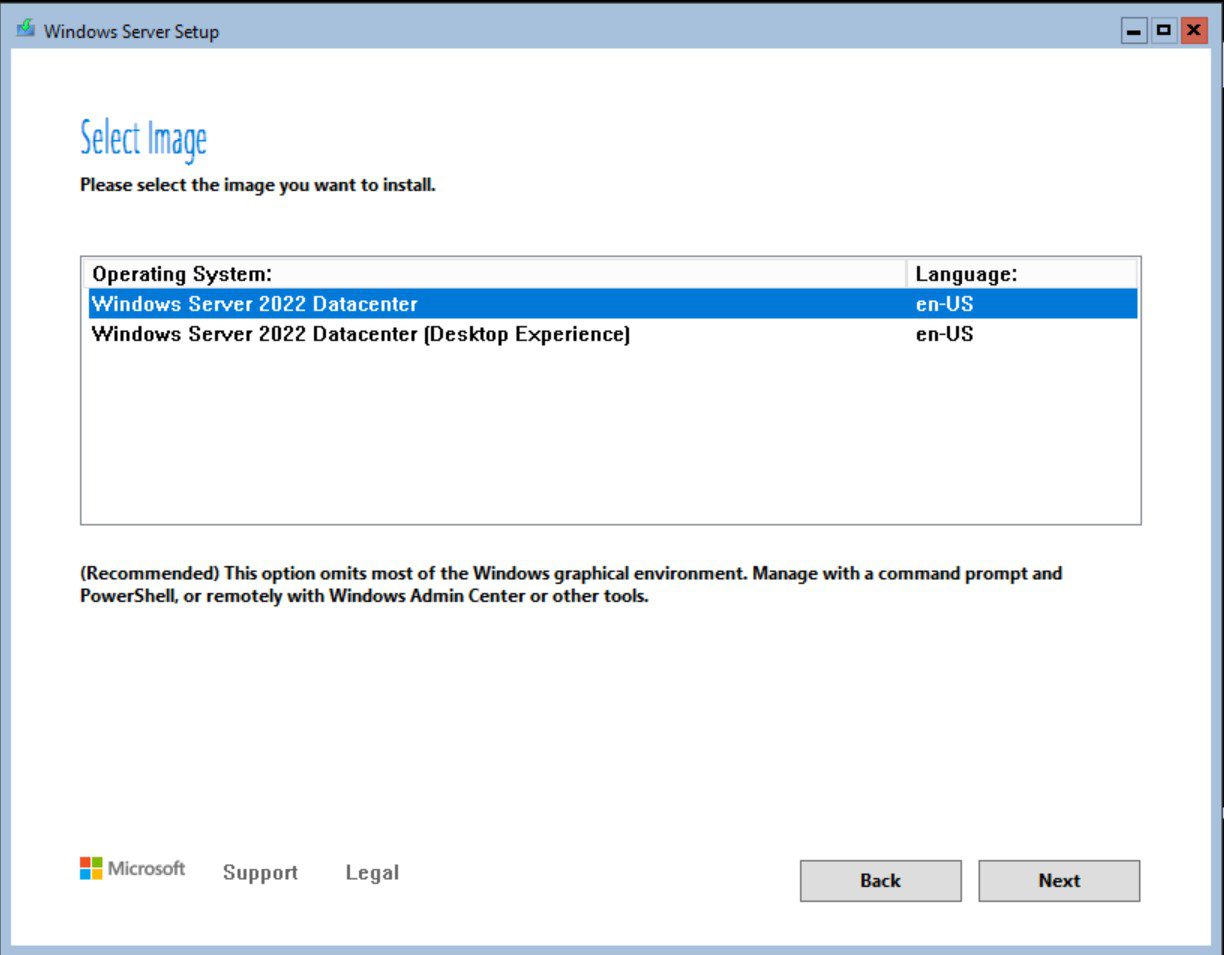 Yes, we are READY!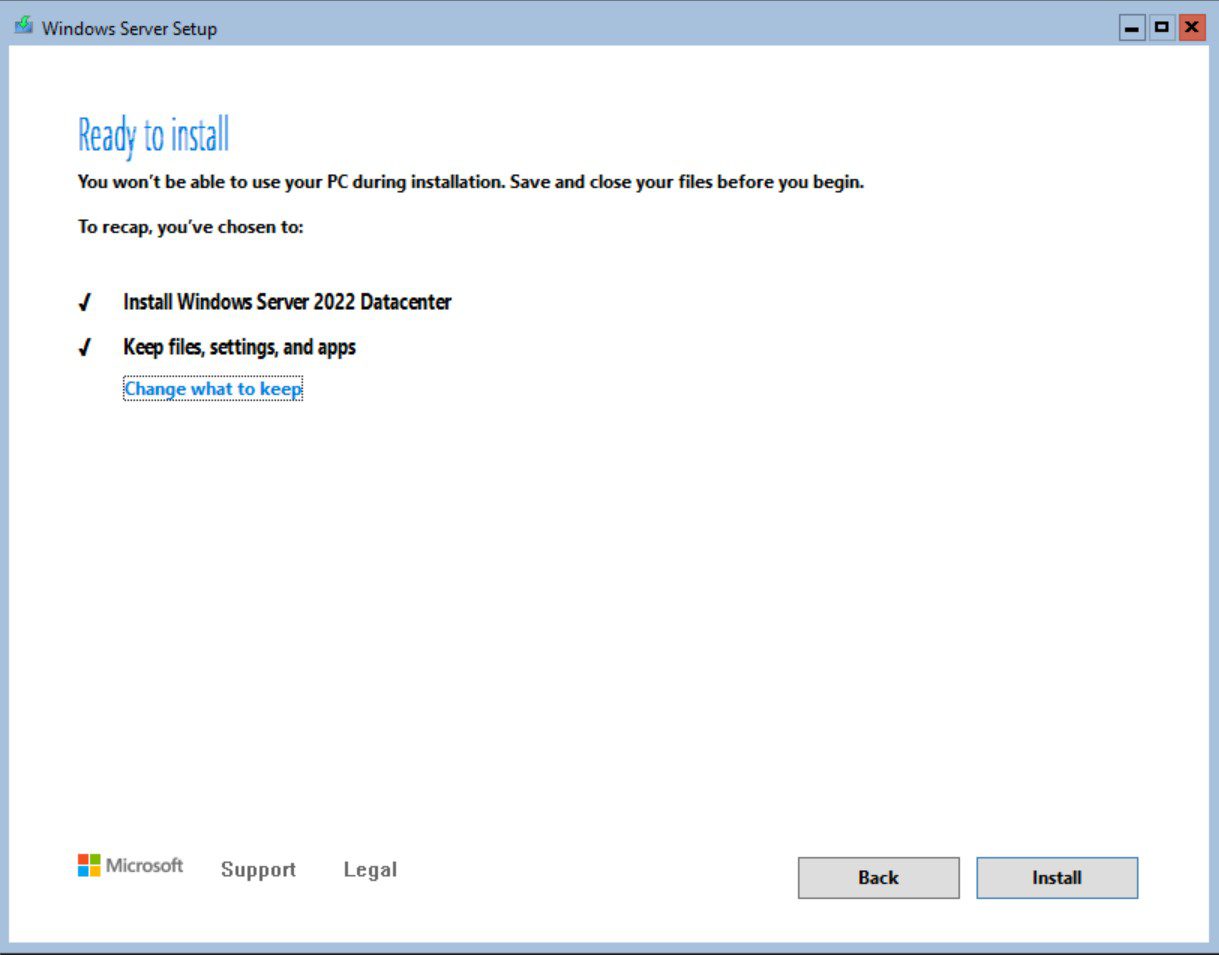 Very cool. I clicked Install and I will spare you how lovely the 'Installing Windows Server' screen looks via Core. Let's just say some text looks squished. Not to worry…we're upgrading the core operating system two major versions newer, seamlessly keeping the Core installation option, preserving the Fileserver role, thus allowing us to minimize the attack footprint of the server, keep the fileserver lean and mean, and, as an added bonus, to make patching a breeze. Honestly, Windows Admin Center doesn't get enough credit. Throughout an IT Pro's daily, weekly, or even monthly routine, you may NEVER have to log in to your Windows Core servers. Maybe only to upgrade them to Windows Server 2022. This is not really a joke. I set up the File Share on the server via Windows Admin Center; it was simple. You can use WAC to run Windows Update on them, manually, if you have to. Renaming computers, restarting the server, checking something in Device Manager, even opening Event Viewer…all possible from WAC. Really, give it a try. You can find my post on how to install it here.
Back to the Batcave…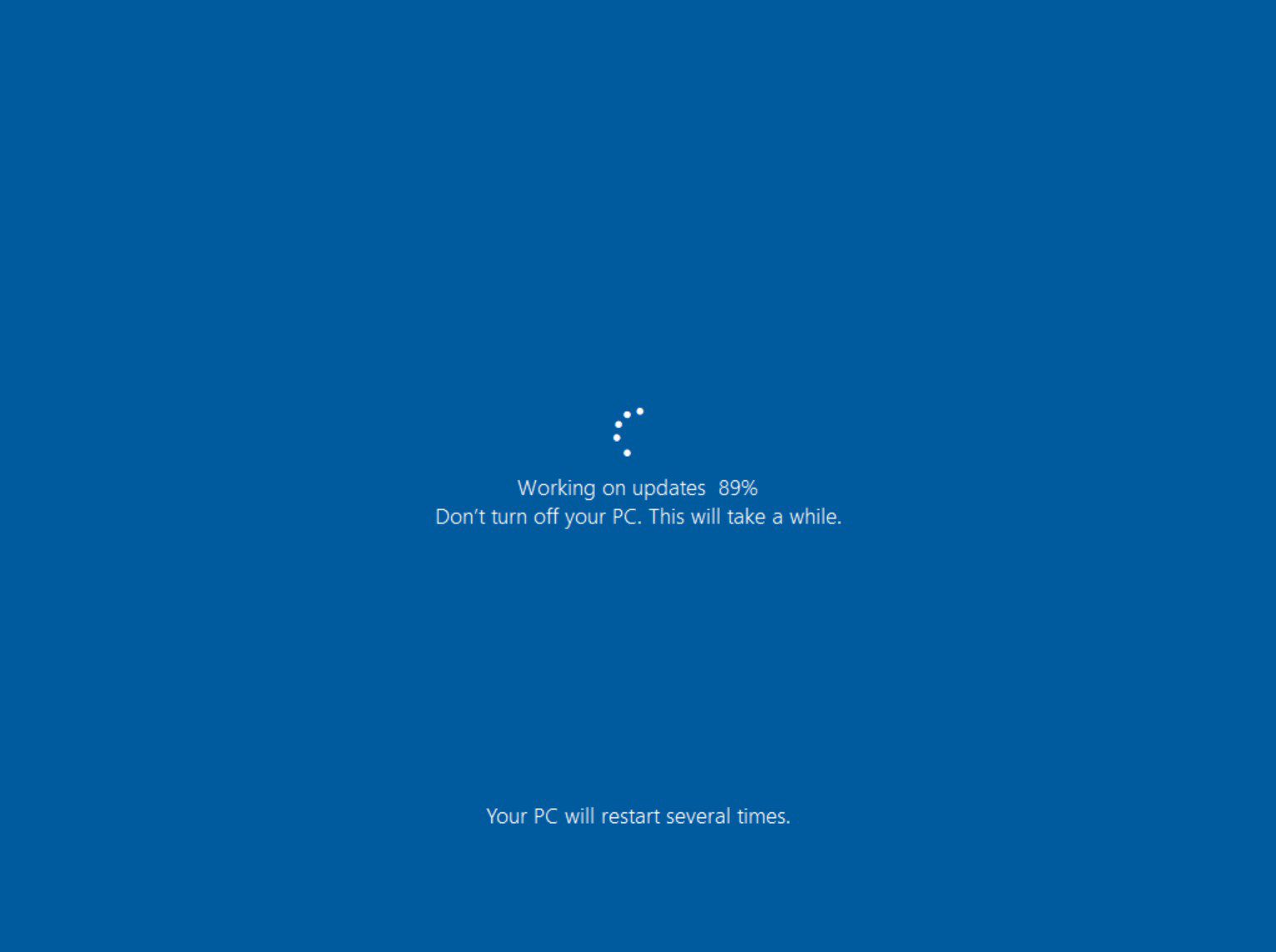 And we have liftoff! And yes, new in Windows Server 2022 Core – SConfig loads automatically after you log in. I always run sconfig when logging into Core; it's a nice touch by Microsoft.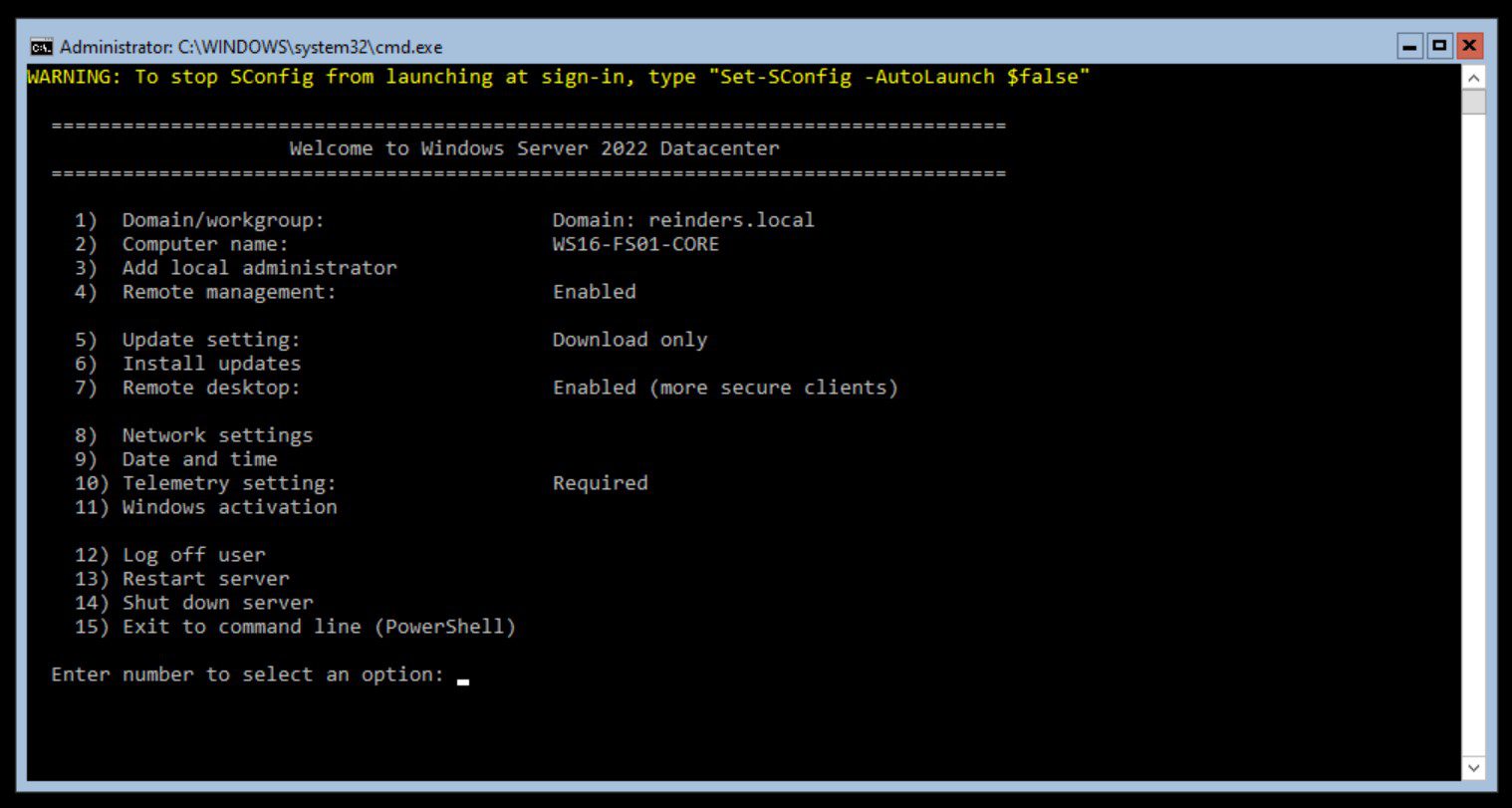 Before we finish this spell, let's run Windows Update (6) and check for updates. Of course! There are three separate '.NET Framework' updates.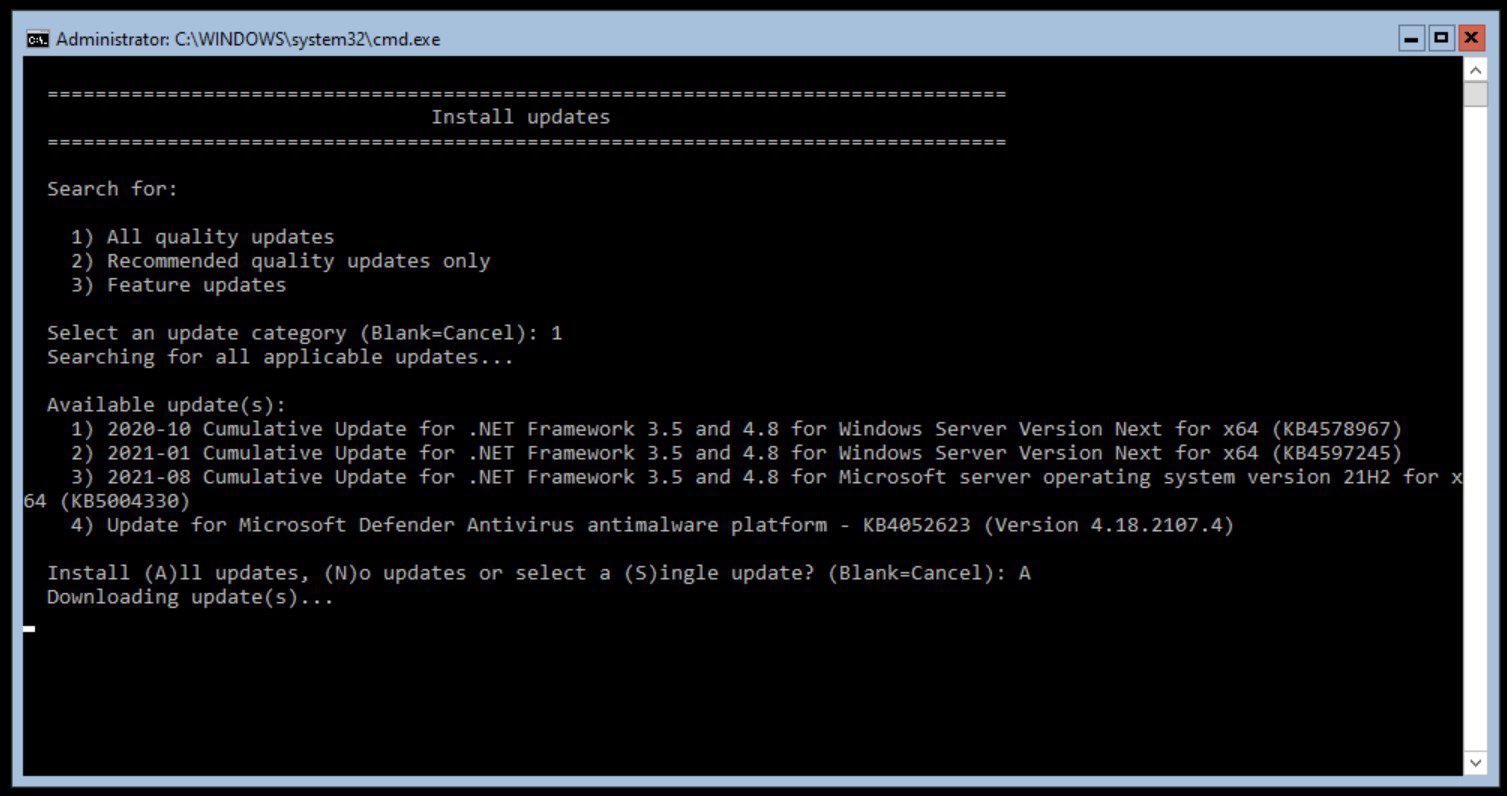 Excellent!
Conclusion & Next Steps
There you go, a 3-in-1, super colossal, spectacular journey to upgrade 3 servers to Windows Server 2022. I don't think I can overstate this, but the reliability Microsoft engineered into Windows Setup all these years, and today, in Windows Server 2022, is impressive. If the use cases work in your environment, instead of spending capital dollars on a new server, racking it, powering it, networking it, installing an operating system, migrating all your roles, features, applications, services…now you can safely upgrade them seamlessly to Windows Server 2022. But first, here are my recommendations before proceeding:
Upgrade the BIOS, NIC firmware, RAID Controller firmware, Windows drivers, etc. to make sure everything is up to date and secure.
Run a full backup of your server, preferably a bare-metal backup.
Test, Test, Test in a virtual lab, if you can.
Next Steps? Really? Look how much you accomplished already! OK. Yes, that is a lot. But, I still have 3 more servers to upgrade to Windows Server 2022 – the first is the SharePoint Server Subscription Edition I installed a few weeks back, the second is the corresponding SQL Server 2019 server for said SSSE (these are both running Windows Server 2019), and the last is my Windows Admin Center server running Windows Server 2016. You can look forward to seeing at least one more post in the next week or so. Until then, cheerio!