Windows Cloud Will Be Upgradeable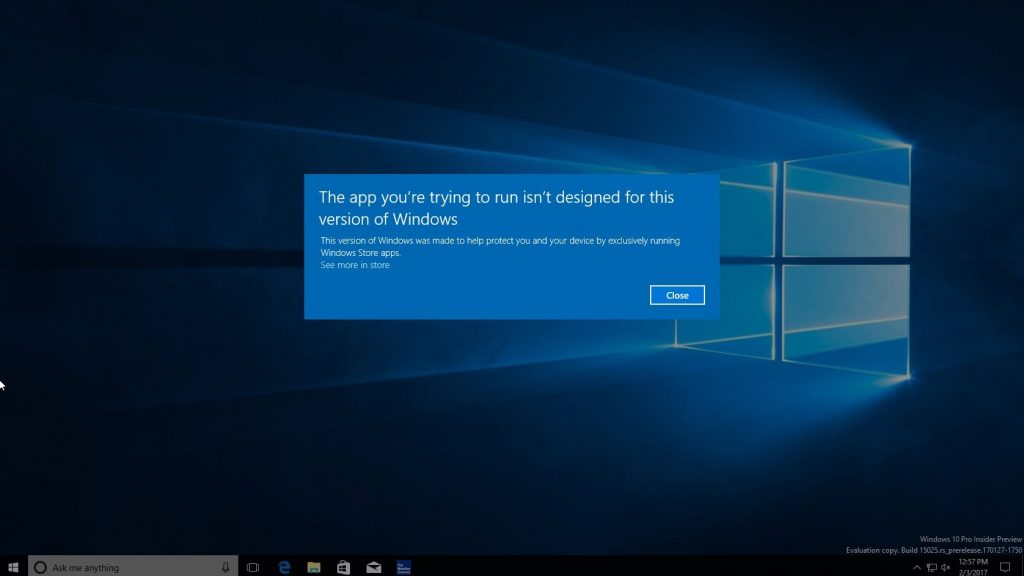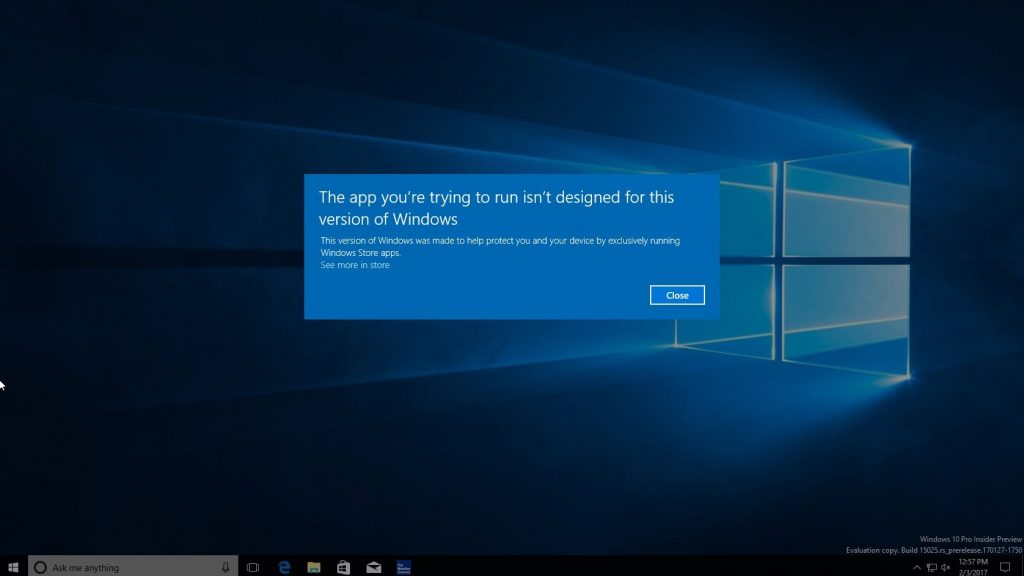 The last few days or so, Windows Cloud, a new SKU of Windows that Microsoft will be offering in the near future has been uncovered. If you haven't seen it yet, I got my hands on an unreleased build of the OS that you can view here.
The key differentiator between Windows Cloud and Windows 10, that we know of right now, is that it can only run UWP applications. This limitation is quite similar to what Microsoft offered several years ago with Windows RT but there is a difference this time around, you will be able to upgrade Windows Cloud to Windows 10 Pro.
In this build of Windows Cloud that was leaked, in the Editions Matrix XML file, we see the following information <Edition ID="Cloud" name="Microsoft-Windows-CloudEdition" processorArchitecture="amd64″ buildType="release" publicKeyToken="31bf3856ad364e35″ version="10.0.15025.1000″> <Target ID="Professional"/> which in short means this edition of Windows can be upgraded from Cloud to Pro; we don't know yet if other versions of Windows will be an option. Further, there have been plenty of speculation and insiders who are saying that this upgrade will be possible and now we have additional proof for this mechanism.
This feature is likely one of the differentiators that Microsoft is hoping will make Windows Cloud a success. If you buy a machine that has this OS on it, you will be able to convert the installation to a traditional Windows install. Of course, what we don't know right now is how much this will cost and if upgrading requires a significant download or if it simply unlocks the expanded capabilities.
If the latter option is true, then we may start seeing users trying to 'jailbreak' Windows Cloud to enable the ability to run win32 applications without paying for a new key.
Another item that we still don't know the answer to is if this build of Windows will be for Intel, ARM or both chipsets. I currently have Windows Cloud running on an Intel setup, so we know that functionality works and it seems highly plausible that ARM will be supported as well as that is Microsoft pursued this path with Windows RT.
Microsoft is expected to talk about Windows Cloud in the near future, likely at its Build conference in May or possibly sooner. Seeing as a build has leaked and Insider builds have documentation supporting the OS, the probability of Windows Cloud reaching the market is quite high.