Microsoft's new Edge browser in Windows 10 is shaping up to be a significantly better performer than Internet Explorer, the much reviled browser that gave rise to Chrome and Firefox becoming to go-to options for many.
In this Ask the Admin, I'll show you how to set Google as the default search engine in Windows 10, although you can choose any compatible alternative.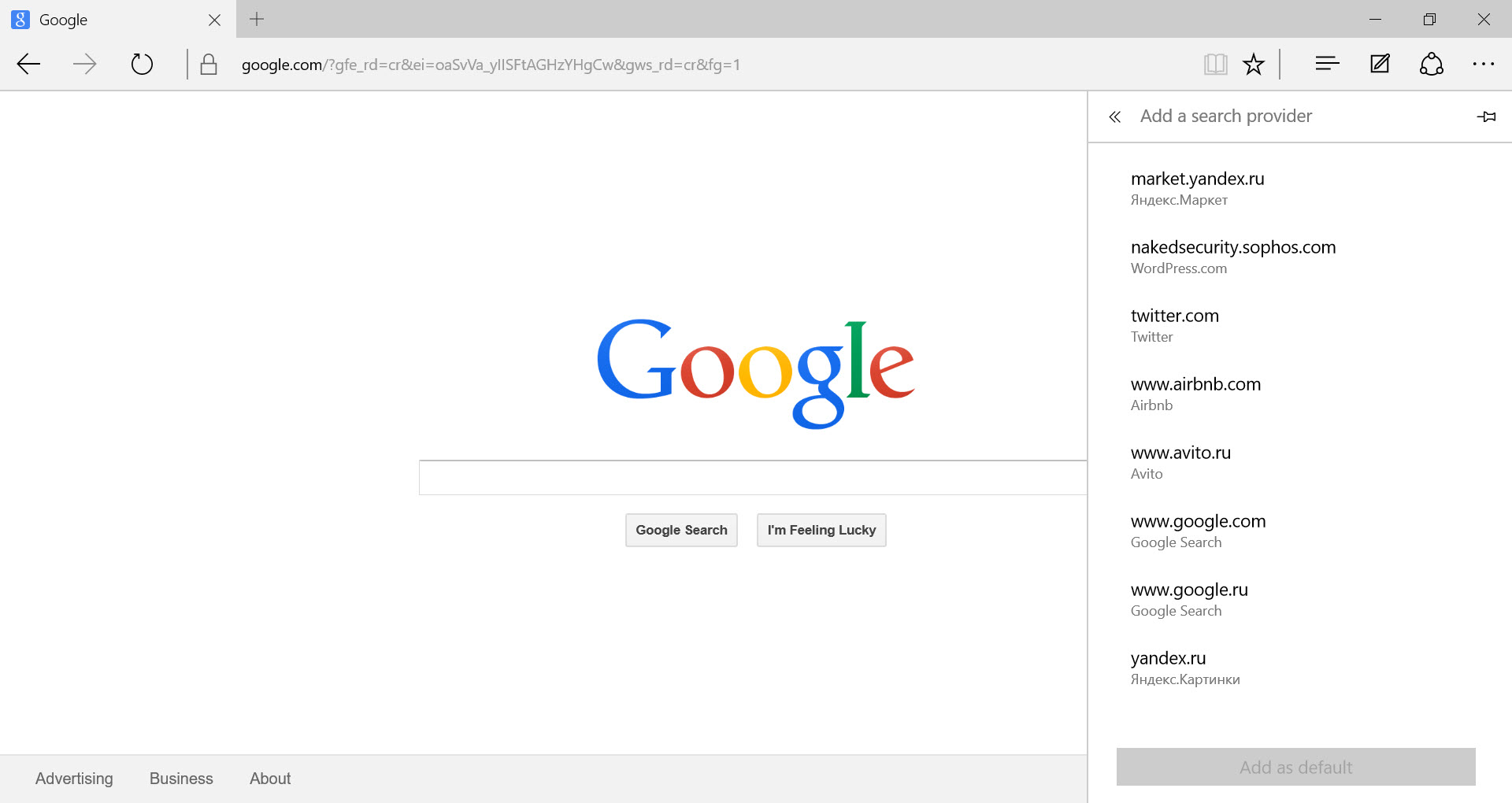 One of my bugbears with Edge during the development phase — or Spartan as it was until recently — was the inability to change the default search engine from Microsoft Bing.
But now that Windows 10 is now available, it's possible to modify the default search engine in Edge to one of your choosing, although your chosen search engine must support the OpenSearch standard.
How to Set Default Search Engine in Windows 10's Edge
Log in to Windows 10 and open Edge using the icon on the desktop taskbar, and follow the instructions:
Type the address of your chosen search engine in the address bar at the top of the browser window, and press ENTER. In this case, I'm going to set Google.com as the default search engine.
In the top right of the browser window, click the three dots next to the sharing icon, and select Settings from the menu.
In the Settings panel, scroll down and click View advanced settings.
Scroll down the Advanced settings panel, and click the drop-down menu under Search in the address bar with.
Choose one of the listed search engines from the options listed, or click <Add new> if you don't see the search engine you want to set as default.
In the Add a search provider panel, select a search provider and click Add as default at the bottom of the panel.
Now type a term you'd like to search for in the address bar, press ENTER and the new default search engine will return the results.