As a Windows Phone user, yesterday I suffered the ultimate humiliation of being forced to ask a friend to register a bank card in Uber using Android. Here's how the story unfolded.
Last week, Microsoft trumpeted the arrival of Uber on Windows 10 as a Universal Windows Platform (UWP) app. I've had the previous app installed on my handset since Uber started operating in my city more than a year ago, but always used a local taxi company in preference. But due to aggressive pricing and recommendations from friends, and to celebrate the arrival of one of the first UWP apps from a major player, I thought I'd install Uber on my notebook and order a taxi.
I registered two cards in Uber when I originally signed up, so in theory it was ready to go. But before ordering, I checked the card details in the app's Payment menu to make sure they were still accurate, found my current location, searched for the destination, got a quote, and tried to order.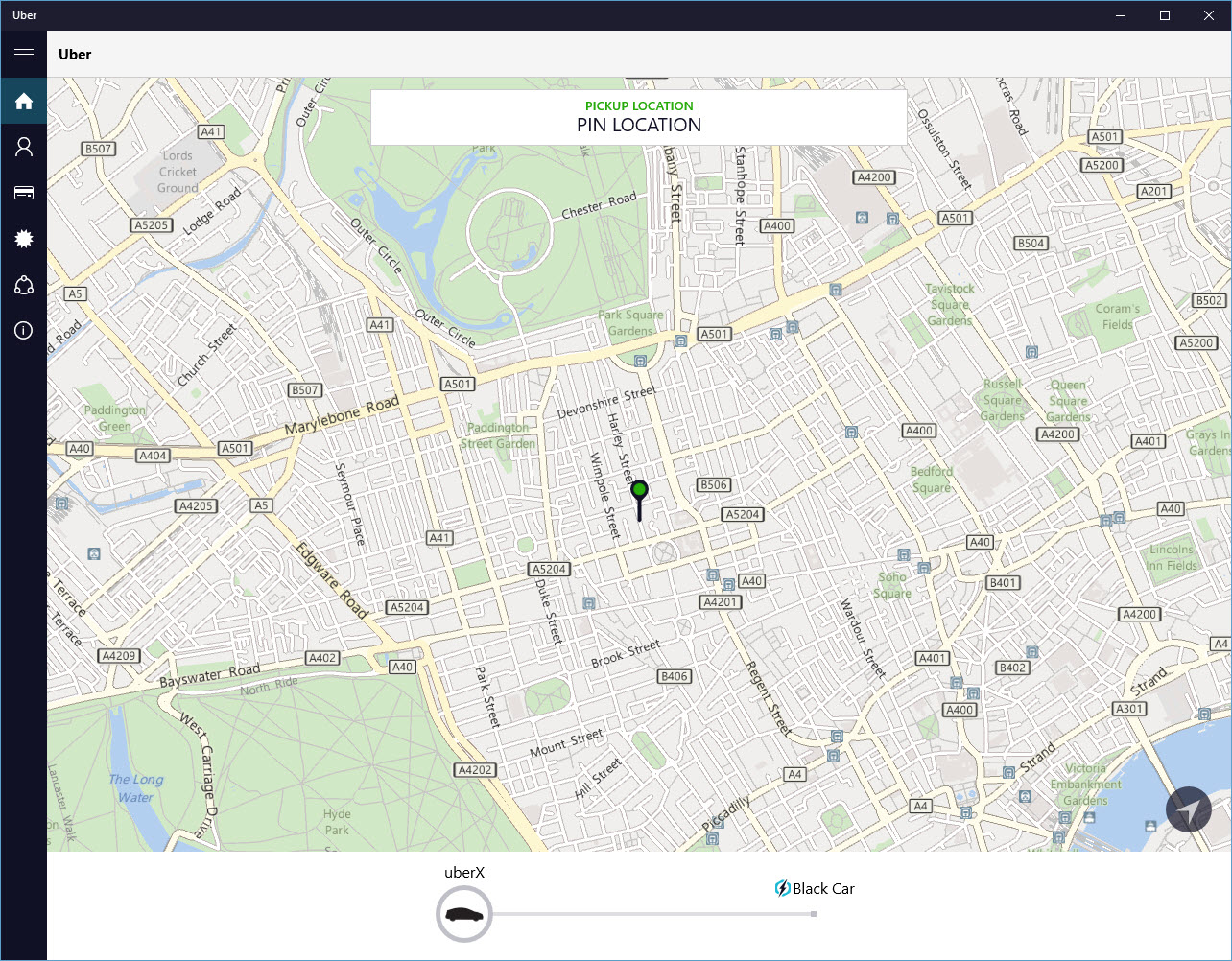 Uber then politely informed me that it couldn't process the request, and that before ordering, I should scan my cards via the payment menu, or in case of any issues, contact support. No problem I thought, that is until I checked the payment options in the app only to find the scan option was missing, both in Windows 10 and Windows 10 Mobile. OK, so there must be a scan option on Uber's website, right? Wrong.
Android to the rescue
I asked a friend to check his Uber, and lo and behold payments has the option to scan a card, and pay using PayPal, another feature missing from the Windows app. So I logged in to the Android app and added the card details using scan, to the sound of uncontrollable laughter in the background. Although I was able to score some points back as the Android app wouldn't let me set country and postcode details to the UK, but I was able to do that in the Windows app once the cards had been scanned, which says a lot about how terrible the Uber app is across all platforms, but it's especially pitiful on Windows.
Windows 10 apps — quality vs. quantity
With Windows 10 predicted to become the most widely adopted version ever over the next couple of years, Windows Store apps are likely to see an increase in popularity. But if they're really to take off, Microsoft needs to do better than this.
While the horrible Uber experience on Windows can't be fully apportioned to Microsoft, it's not their app after all, before launching in the Store as a Universal app, Microsoft should have insisted on feature parity with Android and iOS by working with Uber to make this happen. Cortana integration might be a distinguishing feature, and the live tile is a nice touch, but it's not enough if core usability is poor.
Uber isn't by any means the only example of poor usability in Windows Store apps. Recently updated with a new look and Continuum support, Microsoft's homemade Facebook app still leaves a lot to be desired. As do the built-in Outlook Mail and Calendar apps, especially on Windows 10 Mobile.
Yesterday wasn't a good day for my relationship with Windows 10 Mobile. But at least I was thinking myself lucky that I hadn't dashed out to buy a Lumia 950 as soon as they hit the shelves. For that, I'll wait until either they end up in the bargain bin at the local store, or give in and buy one secondhand from a disgruntled owner on eBay.